The SU Building is now closed, however staff are still available via email, further details regarding the current situation can be found here:
Opening Times: SU 09:00 - 16:00 Bar Closed
Tim's October Update
Published: 1st November 2019, 12:30pm
Hi everyone, hope you're all enjoying life at York St John – the start of the academic term is always a hectic, but exciting time! I just thought I'd recap on all that's gone on and point out some exciting things coming up.
The summer period was a fantastic time for me to build relationships with University staff members, City of York Council, local business and other Unions.
In terms of the latter, the NUS National Conference took place towards the end of my first month in office. It was a great experience meeting Sabbatical officers from all over the country. We took part in workshops sharing practices and ideas between one another. It was a perfect platform to build my knowledge of the systems external to York St John!
Following this networking event, I've visited many universities, taken away good practice and built crucial contacts. For example, on a trip to London I visited Greenwich, St Mary's, Kingston and University of West London.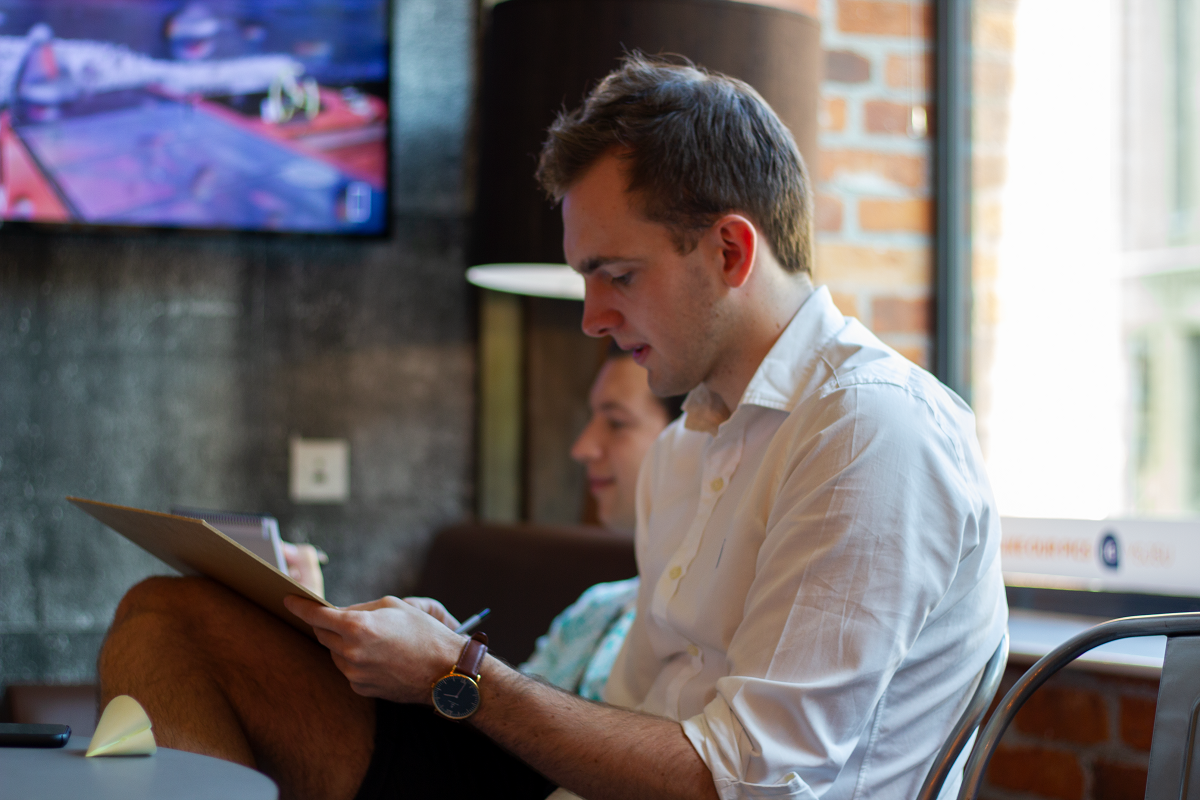 Welcome Week

The first major event of the academic year is our Welcome Week (also known as Freshers Week). The week before this is the introduction of our early start Students to ease them into student life and hopefully taking away some potential anxiety. We were involved by giving them tours of the facilities and hosting evening events. Arrivals Weekend saw a cohort of just under 2,000 first year students moving into their accommodation. Not forgetting the remaining 5,000 who would be returning to continue their studies in second and third year!
Varsity
Our annual Clash of the Minsters Varsity took place on Wednesday 2 October. We went into the day with a six-year undefeated record. With last year being the closest year, we were cautious in the build up to the day – especially as this year we were playing for the newly named 'David Fleming Cup'. The fantastic event consisted of 19 competitive fixtures across 14 hours. In addition, some York St John clubs hosted joint training sessions with the University of Sunderland clubs. The overall event was a huge success with us winning 39 -17! Find out all about it here.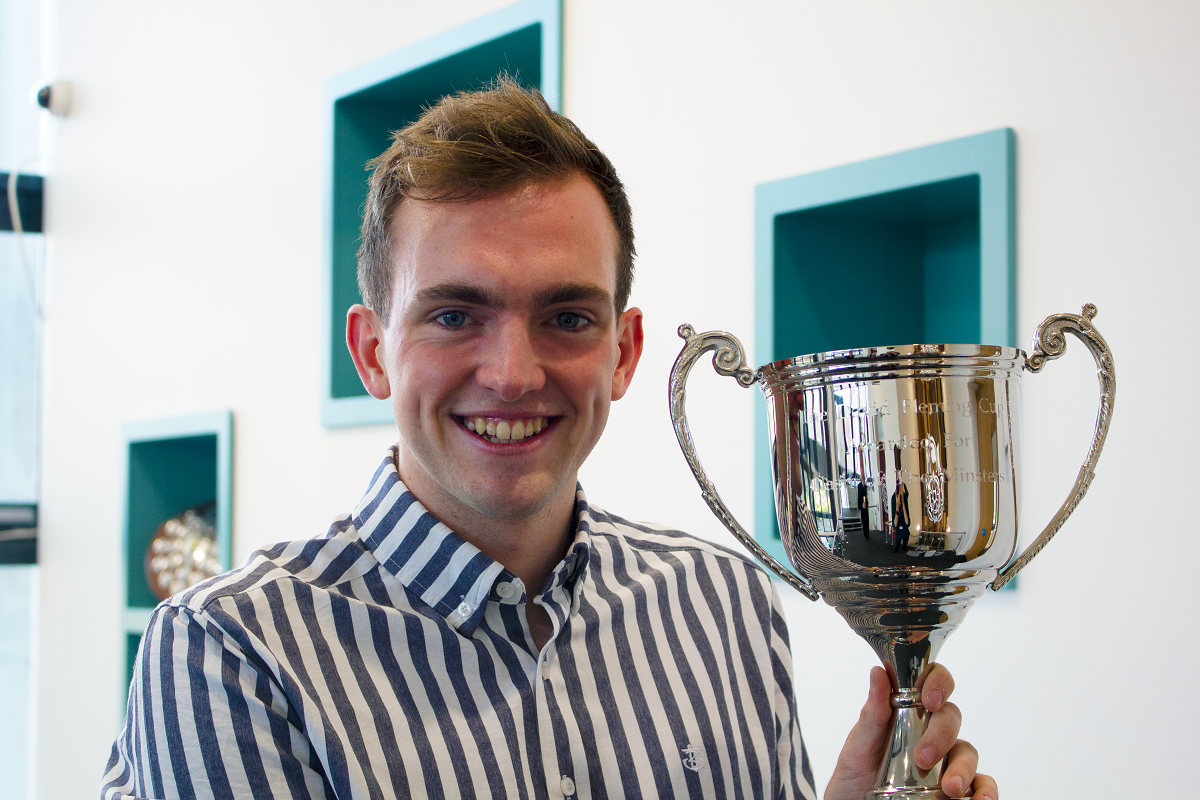 Sports Strategy

A big focus for this year is to work on how sports at sports at York St. John can develop in a more collaborative manner. I'm working closely with the University and all stakeholders to development a joint sport strategy which delivers a greater focus for everyone at York St John.
York City Council

Currently, I'm in conversations with City of York Council on how and where I can best communicate student feedback and opinions. I hope to continue to work closely with members of the Council towards improving the city and the student experience!
Upcoming Events & Campaigns

Continuing my emphasis on making the students the focus of activities, I'm working to provide campaigns that they're truly invested in. Coming up soon is a campaign called YSJ Get Talking. This is based on the national Britain Get Talking campaign by Mind. The plan is to promote conversations in the University community and host a speed networking event in the Students' Union. Keep your eyes peeled for more information on this!

Another campaign being planned is an awareness month which will spotlight certain cultures each week. This will provide an insight into a different topic and give a real focus on positively promoting alternative ways to live. This will be taking place next semester.

The Students' Union will continue to act more environmentally friendly and show awareness of the climate emergency. Recently the we teamed up with the University to join the global climate strike in York. I also attended an event at Hull University Union on climate change. The sessions and conversations were extremely useful to share ideas which positively impact our planet. Working collaboratively as unions and universities, we can send out a larger message and make a bigger impact.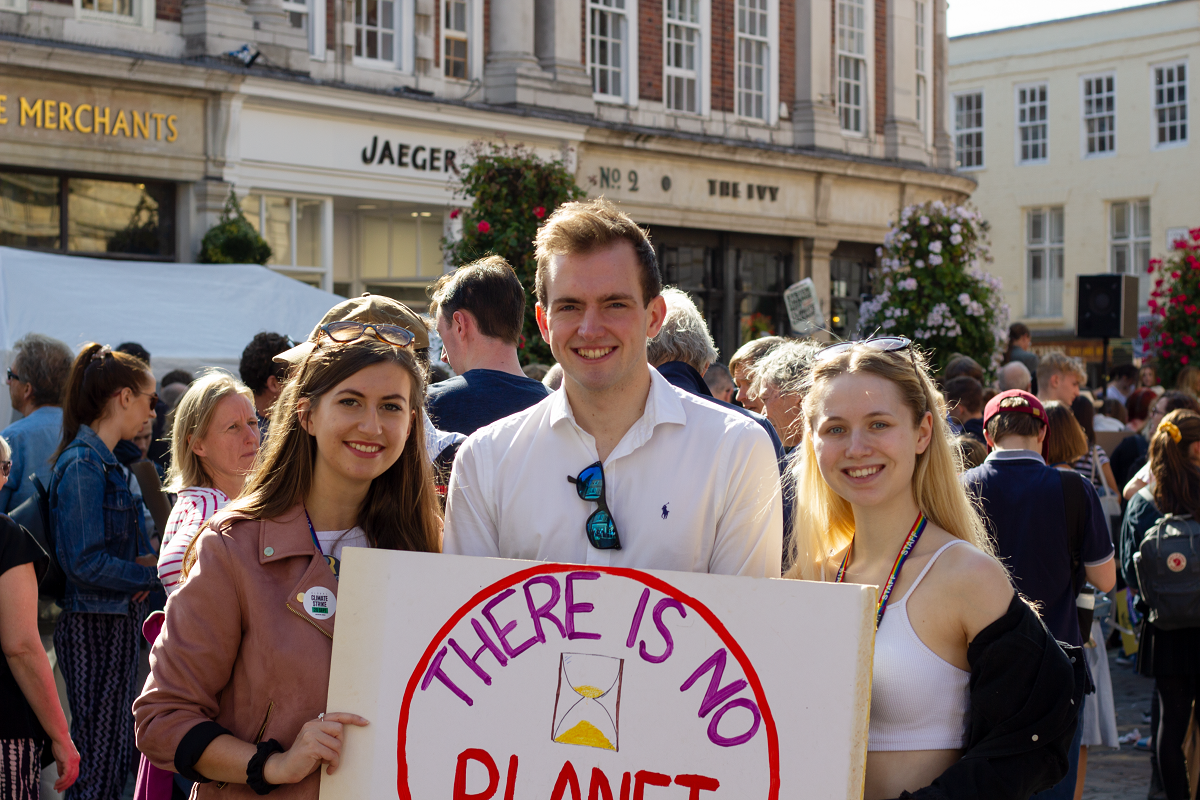 Awards


Our Contacts
York St. John Students' Union
Lord Mayor's Walk
York, YO31 7EX