Tim's May Update
The world is going through unprecedented times and this is a testing time for everyone. Here at the Students' Union, we've been working hard to ensure the best possible outcomes for you. Since it began, I've been in constant talks with the University, working on key decisions and plans going forward. I hope this blog gives you an insight into what has been going on these past few months.
I'm sure, like me, you're missing family, friends and spending time with loved ones. Last Sunday (24 May), we should have been sat outside the Students' Union enjoying the sun on the final Archie's Day of the year. Unfortunately, we can't all be together right now, but it's important to stay safe and look after yourselves and those around you. Remember to check in and continue conversations with one another!
As always, if you have any worries or wish to get in touch, please don't hesitate to email me ([email protected]). All Students' Union staff are still available, so please contact us if you need to. The services offered by the University are also still accessible and it's so vital to use those if you feel it would help!
Awards Season
One of the best parts of the academic calendar is the awards season at the end of the year. Usually we'd all get dressed up and go for a fancy meal. However, we had to host these events virtually this year.
I hope you found them engaging and entertaining. If you did miss them, head to the SU's Facebook page where you'll find them all. I would like to take this time to congratulate the winners and nominees for their fantastic achievements. The awards are decided by a panel following the nominations of the student body. It was extremely difficult to narrow it down to one winner let alone 5 shortlisted candidates, so well done!
Virtual Community
Shortly after lockdown was announced, we created a YSJ Virtual Community with the aim to keep our community alive and talking. I would like to thank everyone for their involvement so far and encouraged people to post anything they would like to share/ discuss. This is your platform to do what you want. So stay connected, stay in touch and keep engaged by joining here!
Also, if you do have any ideas of what you'd like to see online, get in touch! Anything you feel we could be doing, we'd love to hear from you.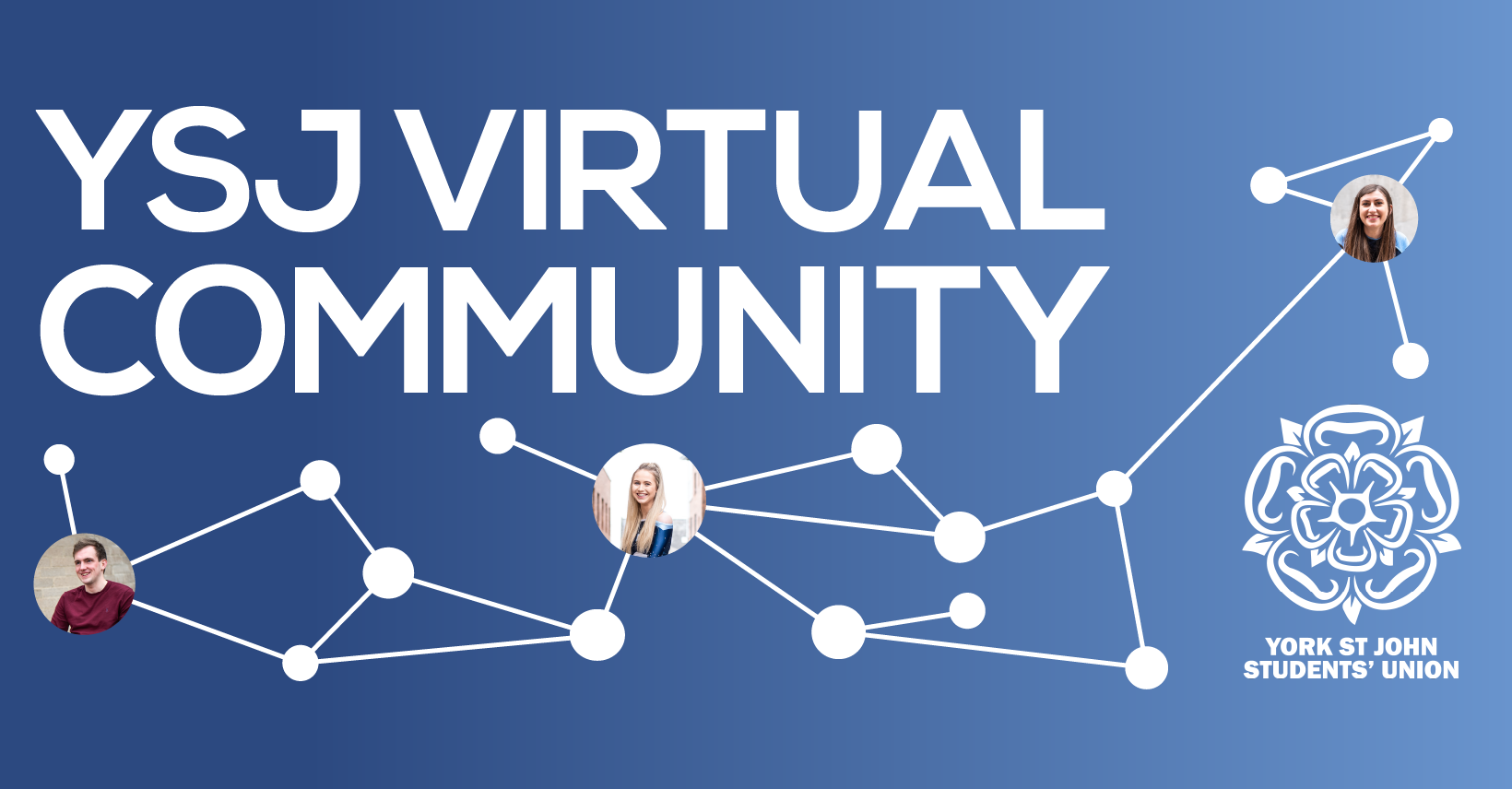 Communication with the University
A big part of my role is working with the University and the Executive Board to make changes to the betterment of the student experience - this has been no different despite working from home!
I've been in constant communication with members of the Senior Leadership Team at the University, whether meetings or just phone calls. With this in mind, if you have anything to raise, let me know.
Networking
These past few months it's been so important for me to keep an eye on the Higher Education sector, nationally and globally. I've been in communication with Students' Union Presidents up and down the country, discussing plans and approaches by their respective universities.
This has been extremely useful to compare the progress of York St John with other institutions, ensuring our students receive the same (and hopefully better) experience than others.
Stay at Home Support
We know that whatever your situation right now, things aren't easy. So, we hosted a Stay at Home Support campaign to promote the series still available to support you and some top tips for staying productive.
For the campaign, I took the time to look at careers which you can find here. Make sure you check this out all of the content from that week because we covered some really useful topics. With that said, if you feel as though you need something and we can help, please get in touch with one of us!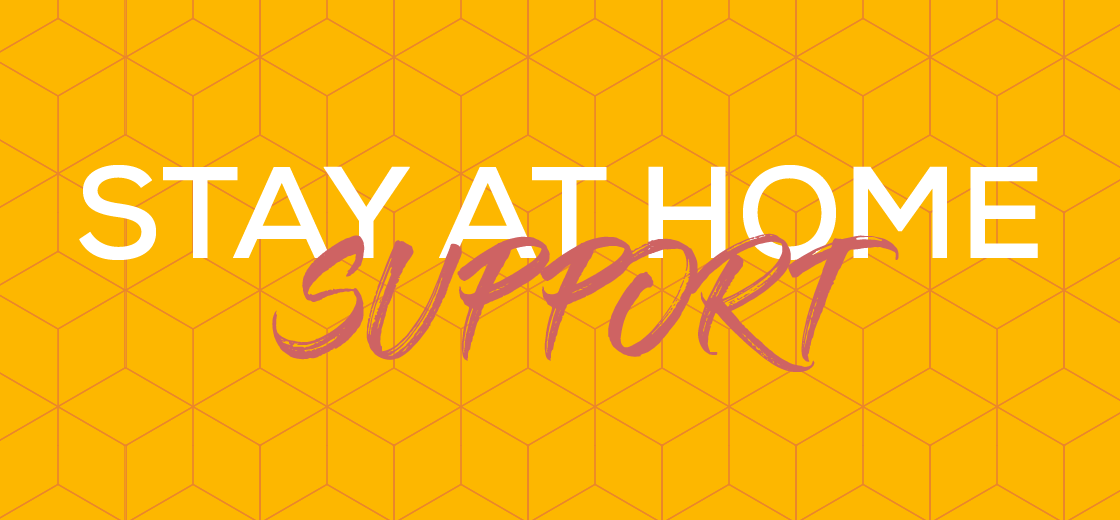 Safety Net Policy
Jenny, Kirsten and I worked tirelessly with the University and the Registry team to create a Safety Net Policy. I sincerely hope this has aided some academic concerns and provided comfort that you will still achieve your potential at York St John University.
You can find more information on this here.
Sports Strategy
At the start of the year I met with the Vice Chancellor on developing a holistic strategy for sport and physical activity here at York St John. Since then, I've led a working group developing the strategy. This aims to improve the sporting experience have a greater focus on what we offer in terms of sport at York St John.
We'll be having consultations with students in the near future and this will be vital to make sure the strategy is focused and satisfies the needs of our student body.
Recent Posts