YSJSU
Tim's Highlights of the Year
Tim's Highlights of the Year
It is more important than ever for us to educate ourselves and accept that things are not right. I would be naive to write this blog at this time and ignore what is going on. Please talk to each other, have those hard conversations and don't stop the world becoming a better place.
I'm pleased that the University has signed a pledge to stand in solidarity with the movement and plan to tackle racism at York St John. You can find lots of resources and information here.
Black Lives Matter.
---
As it comes to the end of my Presidency, it is time for me to put together my highlights from the year. This year has been a fantastic experience and provided me with so many unique moments. There are loads of things I could have included in this, but I've tried my best to keep to five.
1) Long-term impact
A big part of this year has been working on strategies for both the Students' Union and the University. Following consultations, we have developed the Students' Union's new strategy which will take us through to 2024. The plan will guide our priorities for the next four years and aim to improve the offer of the Students Union. We've also been reviewing the Articles of Association and the Memorandum of Understanding with the University that normally gets approved every five years.
Along with supporting the implementation of the University's central strategy, I have been chairing a working group developing a Sport and Physical Activity Strategy. This looks to bring all departments involved in sport together to holistically provide sport and physical activity at York St John. In addition, I have been heavily involved in the Task and Finish group for the University's Learning and Teaching Strategy which will massively impact the student learning experience going forward.
2) Sporting success, Varsity and society development
My first involvement with the Students' Union was through the Boat Club. One of my favourite things to do this year has been to support those committee members who are always so passionate about their student group. It has been a privilege to watch and support individuals and committees improve their club and society over this year. I wish all clubs and societies the best for next year and the future, I will continue to watch on and support.
One of my proudest moments this year was lifting the David Fleming Cup at Varsity after beating Sunderland University for the seventh year running. The spirit shown on that day made me proud to be at York St John and part of the YSJ family.
The society groups on campus provide students an instant friendship group of people with similar interests. This year, I have first-hand witnessed the hard work those students put in to make their society inclusive, welcoming and fun.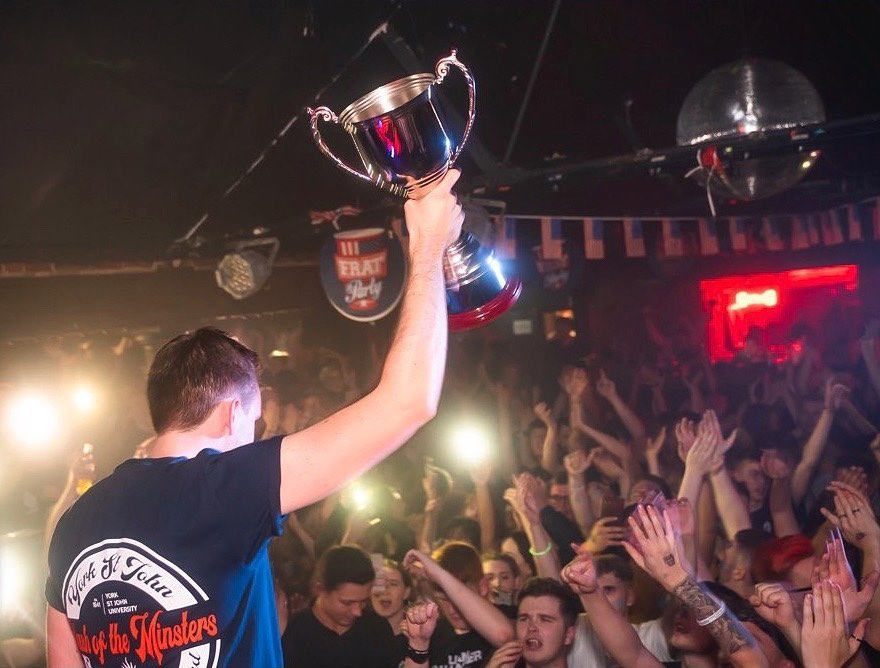 3) Campus changes
I was thrilled to announce the new partnership between the Students' Union and PlayerLayer. They will provide us with a bespoke kit which reflects our values, as well as being added to the list of their prestigious partners. I'm confident that this new chapter for our sports clubs and societies will be even more successful than the last.
One project which I have been involved in this year was the tendering process for the new catering supplier at York St John. Although this hasn't been announced yet, this was a fantastic experience and it was great to represent the student voice on this. Although, I am jealous I won't be around to eat it!
Another major change throughout my tenancy is the University's appointment of a new Vice Chancellor. Myself and the rest of the officer team were heavily involved in the process. I was on the recruitment panel and was able to relay the students' views on the candidates. I am delighted that we have appointed Professor Karen Bryan as our new Vice Chancellor and I am certain she is the right person to take York St John forward.
4) COVID-19
It seems odd to have a highlight blog with the inclusion on a health pandemic, but the last few months have massively impacted students and consequently the student voice in University decisions is more critical than ever.
One of the major 'wins' for us, as a Students' Union, was ensuring a Safety Net policy was provided to our students. This was massively important to us, to make sure you weren't detrimentally effected by the impact of COVID-19.
Working from home and social distancing measures have significantly altered the way we interact as a community. Early on, we created a Virtual Community for our students to stay connected, socialise and support each other!
5) The officer team and the student body
Although it sounds cliché, working with the officer team and the students has been my favourite part of this year. From helping students with ideas or concerns to hosting the dance show. The passion students show is something I will definitely take away from this experience. York St John students have so much love and enthusiasm for this University and that is what made this role so great - the people.
I would like to say a huge thank you to everyone this year. It has been an honour and a privilege to be your President. I wish you and the University the best in the future.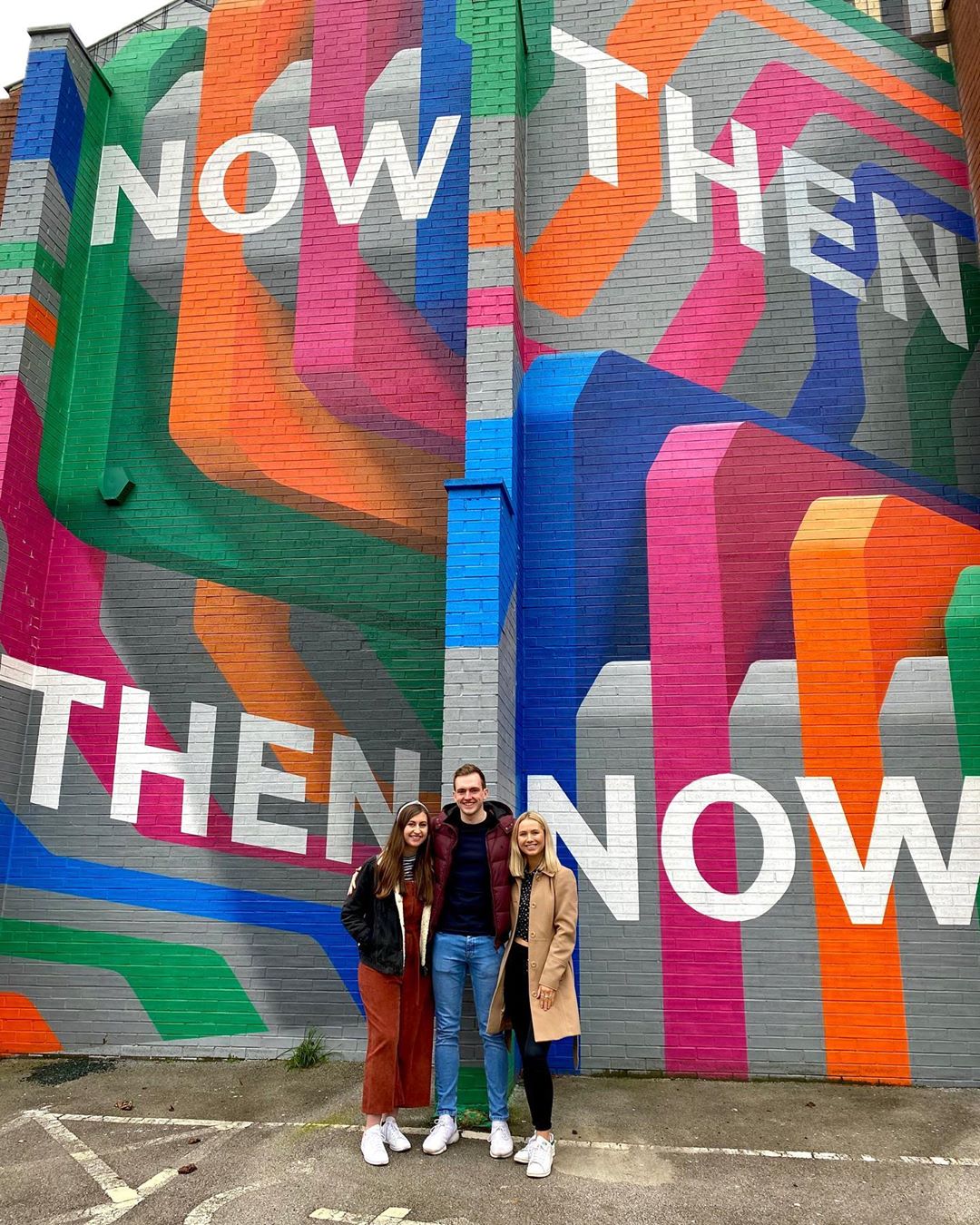 Category
Recent Posts
Archive
Tags
Tag