YSJSU
Tim's December Update
6th December 2019, 11:00am
Tim's December Update
It's been a busy month here at York St John and I'm sure you're all ready for the Christmas break. Here's an update on what I've been doing over the past few weeks.
YSJ Get Talking
An ongoing campaign called YSJ Get Talking started on Tuesday 3 December. This is based on the national 'Britain Get Talking' campaign by Mind. The event ran extremely well and promoted conversations between the University community as we hosted a speed networking event in the Students' Union.
Remembrance Sunday
On Sunday 10 November, I had the honour of laying the wreath on behalf of York St John students at the York War Memorial. I joined the procession with members of the Council and the Lord Mayor. It was a lovely service where we remembered those who sacrificed their lives for us.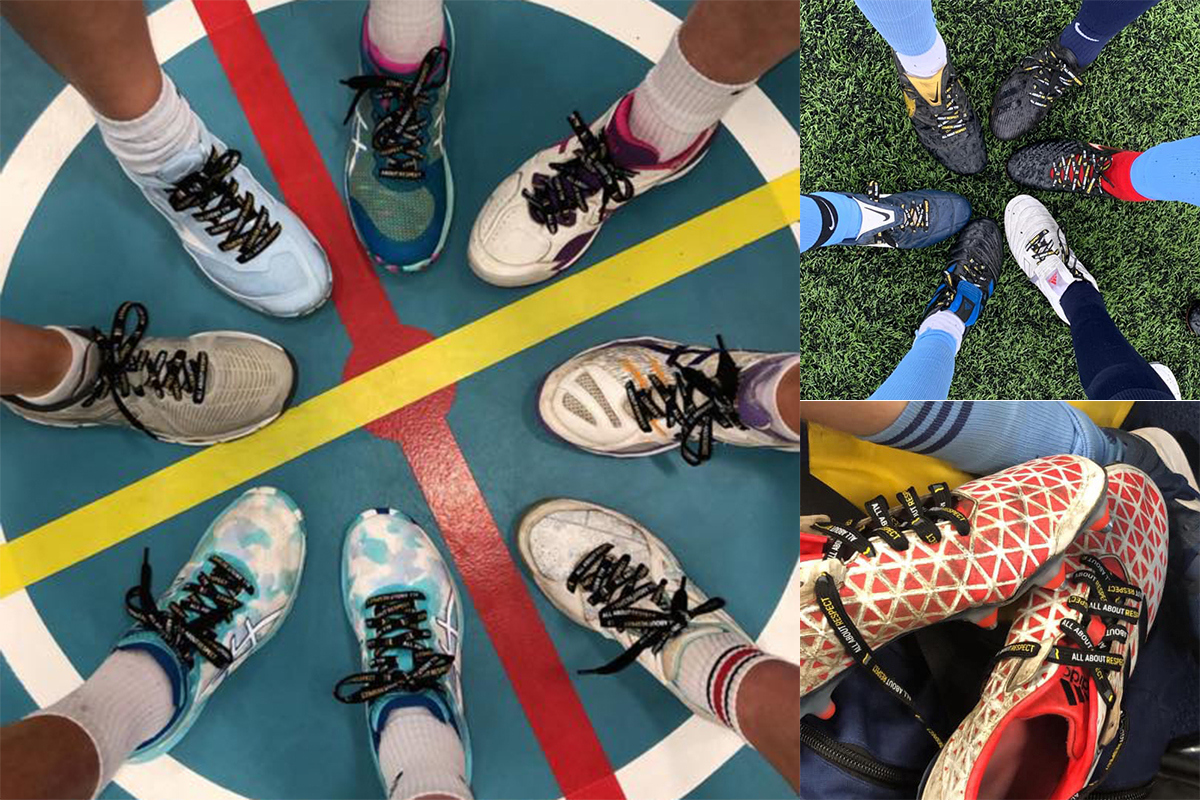 All About Respect
On the Wednesday 27 November, we held a campaign for All About Respect where all our sports clubs wore laces representing their support for the cause. The project aims to safeguard students by creating spaces for open and honest dialogue within our student communities about healthy relationships. It also seeks to embed a culture of respect to strengthen the prevention of sexual violence, harassment and domestic abuse. Thank you to all the clubs who got involved!
Movember
York St John absolutely smashed Movember this year, raising £5,683.12 (and counting)! Whether you grew some exciting new facial hair or completed the move target, we couldn't have done it without you. The money you raised and the effort you put in will not only increase awareness, but also aid Movember in their goal of reducing the number of men dying prematurely.
Vice Chancellor Recruitment
One of the biggest responsibilities for me at the moment is working on recruiting the new Vice Chancellor for our University. With that said, I would like to thank Professor Karen Staton for her fantastic leadership she brought to York St John over the years she was here.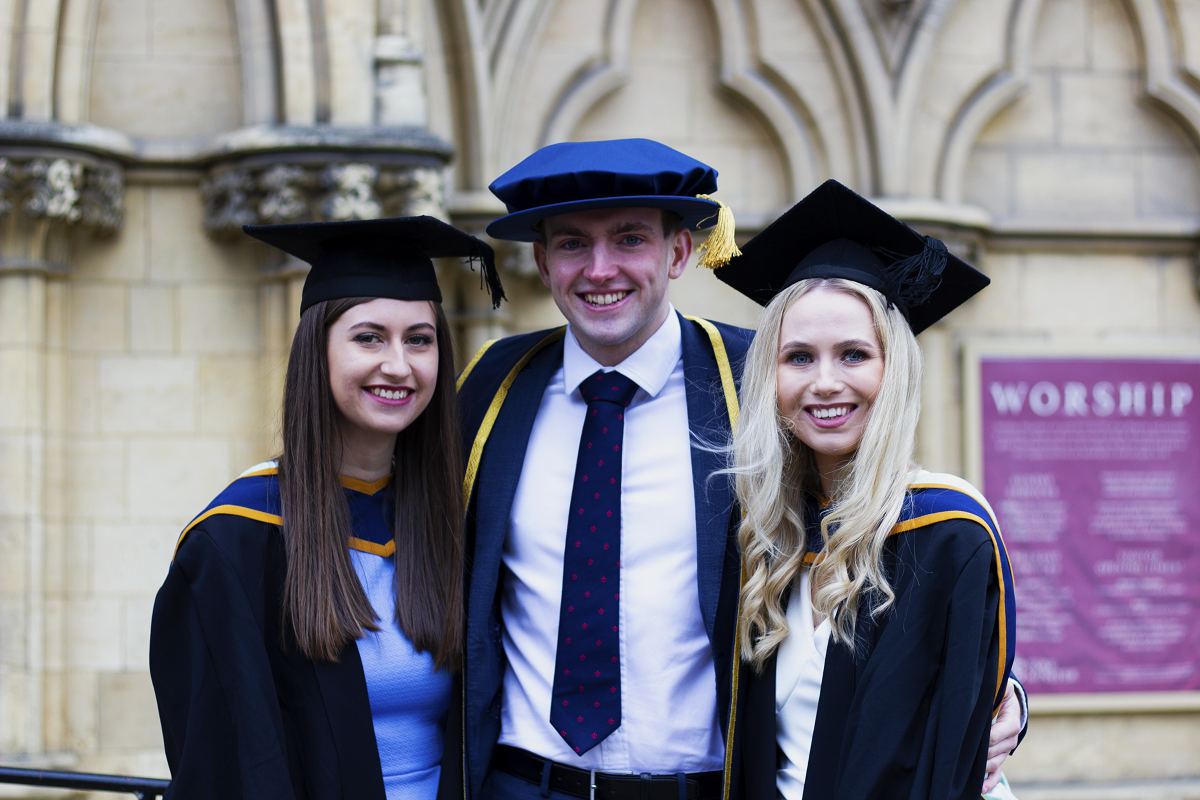 Graduation
Recently, we had our graduation ceremonies for the Class of 2019. All of the Presidents were asked to be mace-bearers throughout the week which was a huge honour. I'd personally like to congratulate everyone who graduated, all your hard work paid off! You are all lifelong members of the York St John family, never forget where you came from.
General Election
On Thursday 12 December the country will be going to the polls for a General Election. It's really important that we all vote and you make sure your voice is heard. Over the course of the campaign, the Students' Union worked with York University Students' Union and the Graduate Students Association to host hustings for both constituencies in York. We held a hustings for York Central on Monday 25 November, with all seven candidates attending! I had the opportunity to chair this event which gave students, staff and the local community the opportunity to hear the views of their potential MP.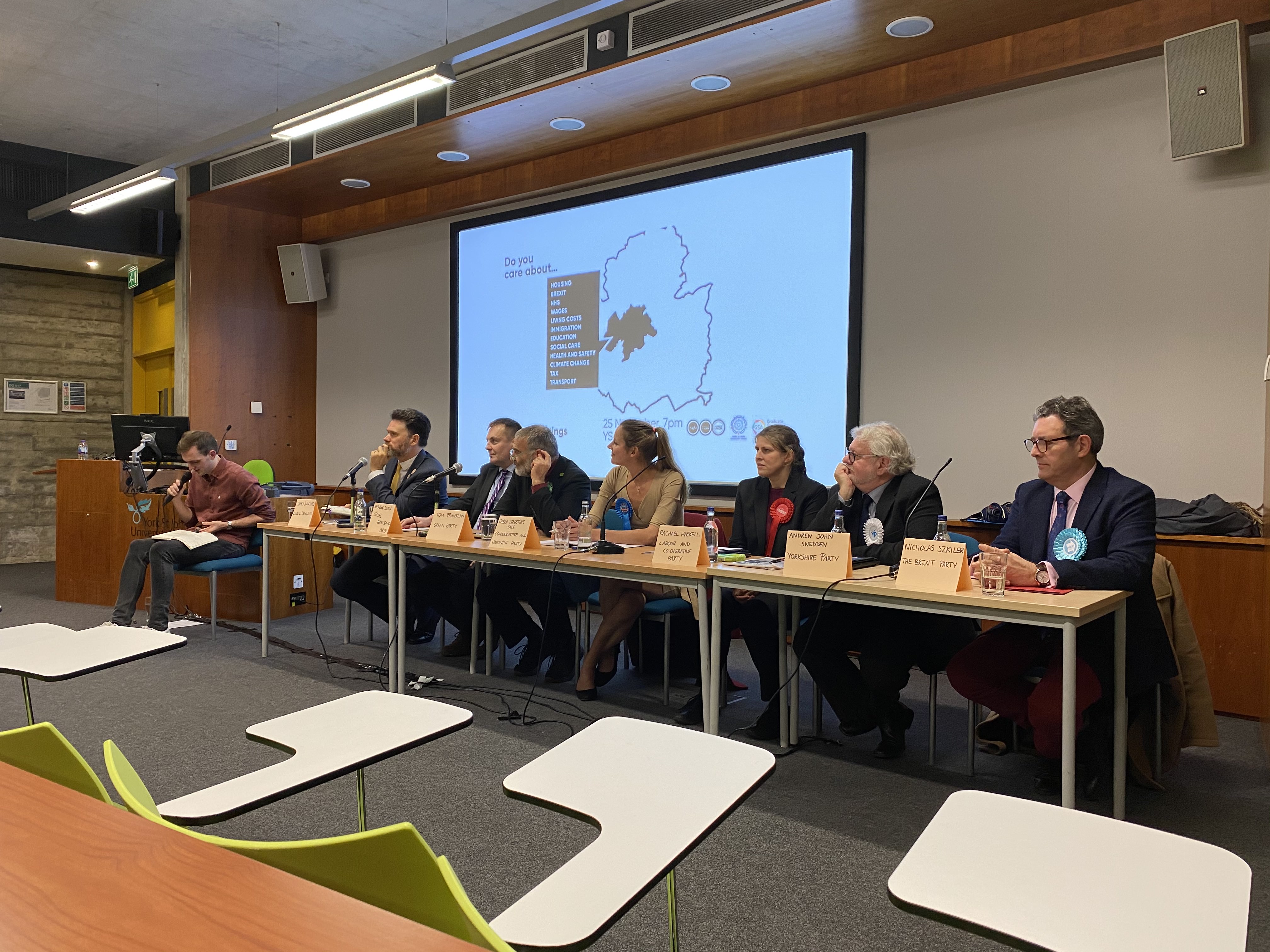 Interfaith Friday Night Dinner
I had the pleasure of attending York St John Jewish Society's Interfaith Friday Night Dinner. It was a lovely evening which brought together all faiths and ages!
Recent Posts