Chair of School Spotlight | Thomas Devlin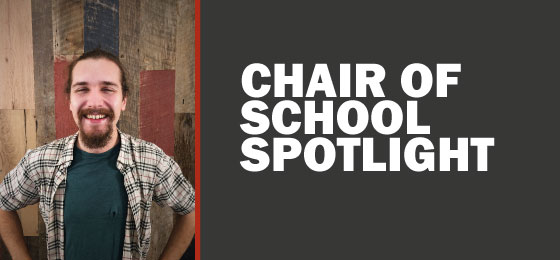 Hi! Who are you and what is your role?
Hello, my name is Thomas Devlin and I'm the new Chair of School for Humanities, Philosophy & Religion!
Describe yourself in three words!
Sociable, Sharp and Sincere
Awesome. What degree are you doing?
Philosophy, Ethics and Religious Studies
Are you involved in any Sports or Societies? If so, which ones?
Unfortunately not (yet!)
What is your best memory of YSJ so far?
It's got to be gong to the Beltane Festival with my course! Meeting Pagans from all around the country and sharing different ideas about beliefs.
Nice! So, a bit more about your role... why did you run for it?
I ran for it because it's the second time I've been nominated. So, this time I just thought 'why not?' and now i'm really excited about what's next to come!
And what do you aim to get out of your term?
Good grades and new friends- I want to know everyone!
What do you have planned for your Course Reps?
I want them to all be comfortable with sharing their voices with me. We'll have nice, relaxed meetings with the staff from their courses where it's needed, because communication between staff and students is vital for progress in the right direction. And if we can find the time for a sly pint too, then why not?
Ok, now for the fun round... Full English or Pancakes?
Full English
Old SU or New SU?
New
Christmas Archie's or Summer Archie's?
Christmas
Final question - if you could give any first year student a single quote of advice, what would it be?
Be the best version of yourself you can possibly be and you'll flourish! Get involved with as many new and different things you can and DO NOT waste time thinking 'I should have done that...'
Awards


Our Contacts
York St. John Students' Union,
Lord Mayor's Walk,
York, YO31 7EX