Chair of School Spotlight | Lizzie Smith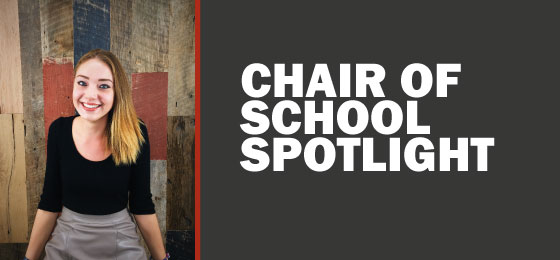 Hi! Who are you and what is your role?
Hey I'm Lizzie Smith and I am the new Chair of school for education.
Describe yourself in three words!
Fun, enthusiastic, hard working
Awesome. What degree are you doing?
Primary Education
Are you involved in any Sports or Societies? If so, which ones?
I am part of the dance society and the primary ed society.
What is your best memory of YSJ so far?
Summer Archies day in my second year! Was such a fun day at the end of a hard year of work!
Nice! So, a bit more about your role... why did you run for it?
I ran for chair of school because I love YSJ and wanted to be involved in how the university is ran and make a difference. I also feel that in education it is really important to listen to everyone's opinions and feed back is crucial so I wanted to make sure all students voices are heard and make this a great year for the school of education!
And what do you aim to get out of your term?
I really want to work at getting all the school working together. All the courses relate to each other and I feel that each course could benefit from each other in many ways.
I want to set up support sessions so students can get the most academically.
I also plan to work with the SPO to ensure that all students are placed for placement!
What do you have planned for your Course Reps?
I will have regular meetings with the course reps to engage in pupil feedback to see how we can improve or see whats going well. I also want to get the course reps involved in helping with support sessions and communicating between staff and students.
Ok, now for the fun round... Full English or Pancakes?
Pancakes!
Old SU or New SU?
New!
Christmas Archie's or Summer Archie's?
Summer!
Top 5 library session jams - go!
Crazy in love- Beyonce
Snap out of it - Arctic monkeys
Lightening Bolt- Jake Bugg
Team- Lorde
Hollaback Girl- Gwen Stefani
Final question - if you could give any first year student a single quote of advice, what would it be?
Get involved with everything and make the most of it. Uni will be the best experience of your life and you've picked the best uni to come to. But remember three years isn't very long so don't hold back!
Awards


Our Contacts
York St. John Students' Union,
Lord Mayor's Walk,
York, YO31 7EX