The SU Building is now closed, however staff are still available via email, further details regarding the current situation can be found here:
Opening Times: SU Closed Bar Closed
Plan Safe | Drink Safe | Home Safe
Published: 29th August 2019, 7:20pm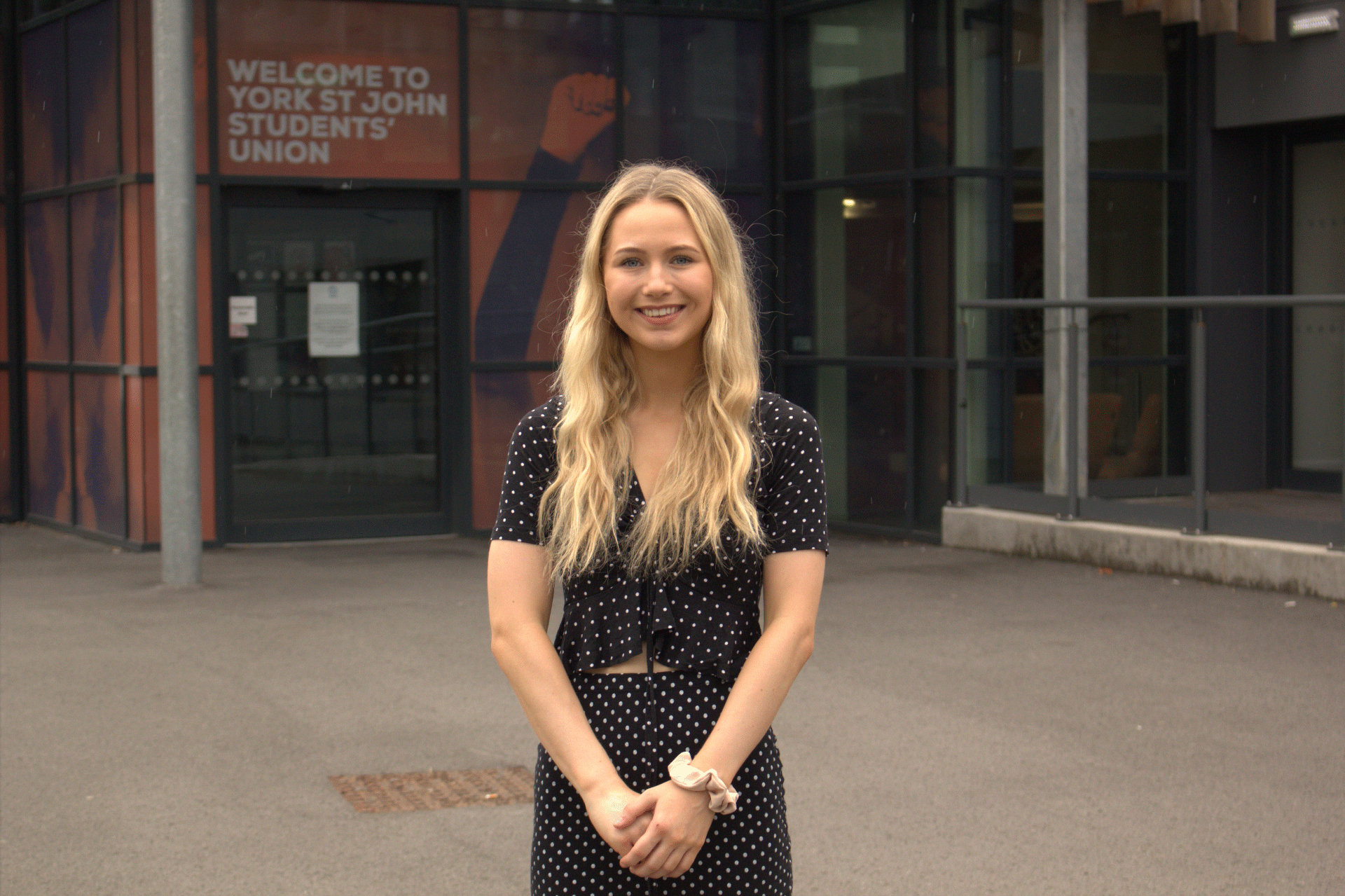 Hey all, Kirsten here. I'm your President of Wellbeing and Diversity here at York St John Students' Union.
My job essentially means I am responsible for making sure that all of you are happy, healthy and equally represented whilst studying here in York.
Here at YSJSU, we understand that students love a good night out, don't we all?
However, we also immensely value the importance of acting and drinking responsibly on a night out. Therefore, for the 6th year running, we will be launching our 'Plan Safe, Drink Safe, Home Safe' campaign during Freshers Week 2019.
What is 'Plan Safe, Drink Safe, Home Safe', you may ask?
The campaign is in place to make sure that you, the student, are fully equipped with the best possible knowledge and resources of how to have a fun and safe night out whilst at University.
Here's a little break down of what the campaign is all about and what to look out for during #YSJSUFreshers19!
---
Free Snacks
Your Presidential team, comprising of Tim, Jenny and myself, will be stationed at the entrance of all 3 of our official club nights!
We will be handing out an array of FREE, yummy snacks and water!
From popcorn to crisps to toast and squares bars, it will be the perfect opportunity to soak up some alcohol and make sure you are giving your body what it needs, whilst also nabbing some free food and re-hydrating yourself.
What's not to love?!
Walking Buses
SU to the Club
Alongside York Parties, your presidential team have organised for some of our lovely student volunteers to lead Walking Buses from the SU at 10pm directly to all three of our official club nights.
They will be wearing easily recognizable tops and High-Vis jackets, so you'll be able to spot them a mile off.
The walking buses are great for the concept of safety in numbers, as it is always better to walk with a group of people, especially if its dark or you are in a new place.
Just remember when you are walking past residential areas, to respect our neighbours and keep noise to a minimum!
---
FUN FACT
During my Freshers week way back when, a group of 6 of us thought we could find our way to Club Salvation for a night out and ended up at the Salvation Army (the person responsible for the poor navigation skills that resulted in this incident occurring shall remain anonymous).
Moral of the story?
If you don't want to end up taking a very long and somewhat unwanted tour of York, the Walking buses are amazing!

YSJSU have partnered with Streamline Taxis to help you stay safe and get home!
All year-round York St John Students are entitled to 10% student discount when using Streamline Taxis when you show the driver your student ID card.
Throughout #YSJSUFreshers19, students with a YSJSU Freshers wristband are entitled to 15% student discount when they show their YSJSU Freshers wristbands to the drivers!
However, if you ever find yourself in a position where you have run out of cash and cannot pay for your taxi fare, or you are about to walk home alone, please give the taxi driver your ID card instead of payment and you can pay and collect your card at the Streamline Offices the next day.
This way, you can get home safely whether you have change or not!
---
Here are my top tips for Planning a safe night out, Drinking safely and getting Home safe!
1. Budget your night out before you go. Make sure you always have enough money left at the end for your taxi (if not you can give Streamline your Student Card) as well as money to enjoy yourself when you are out.
2. Line your stomach with a substantial amount of food before going out and don't be afraid to grab a quick bite to eat whilst you are out, you don't always have to wait until the end of the night!
3. There is always safety in numbers, so always make sure that you are walking with a big group to and from a club, and if you are not, get a taxi to be on the safe side!
4. It can be tempting to drink whatever takes your fancy when you are out, but if you are drinking anything with alcohol in it, try not to mix your drinks too much. A good way of monitoring this is to stick to one type of alcoholic drink for the night, e.g. beers and cider, wine or spirits etc.
5. '1 drink- Water-1 drink-Water' is a pattern that does wonders on a night out! A glass of water between each alcoholic drink will not dampen your night, but keep you hydrated whilst you enjoy your night out.
6. Be aware of your surroundings and never leave a drink unattended. During #YSJSUFreshers19 we will be handing out bottle stoppers, personal alarms and placing flags in unattended drinks.
7. 'Ask for Angela' is a nationwide scheme that all three of our official club nights endorse all year round. If you ever feel like you are being threatened or are in an uncomfortable situation, ask any member of staff in the club for Angela and they will be able to offer help immediately. #AskforAngela
---
With all that being said, keep an eye out for all things 'PLAN SAFE DRINK SAFE HOME SAFE' in #YSJSUFreshers19.
I can't wait to say hello to all our new students, and welcome back some familiar faces onto campus.
Have fun, Kirsten!!
Awards


Our Contacts
York St. John Students' Union
Lord Mayor's Walk
York, YO31 7EX