Societies Blog | #OTweek2017
To celebrate occupational therapy week 2017, the OT Society hosted an 'occupation station' event in Holgate where students and staff across the university were welcome to come and relax and learn about occupational therapy over some creative arts activities and board games. We had a good turn out and here are some photos of our event: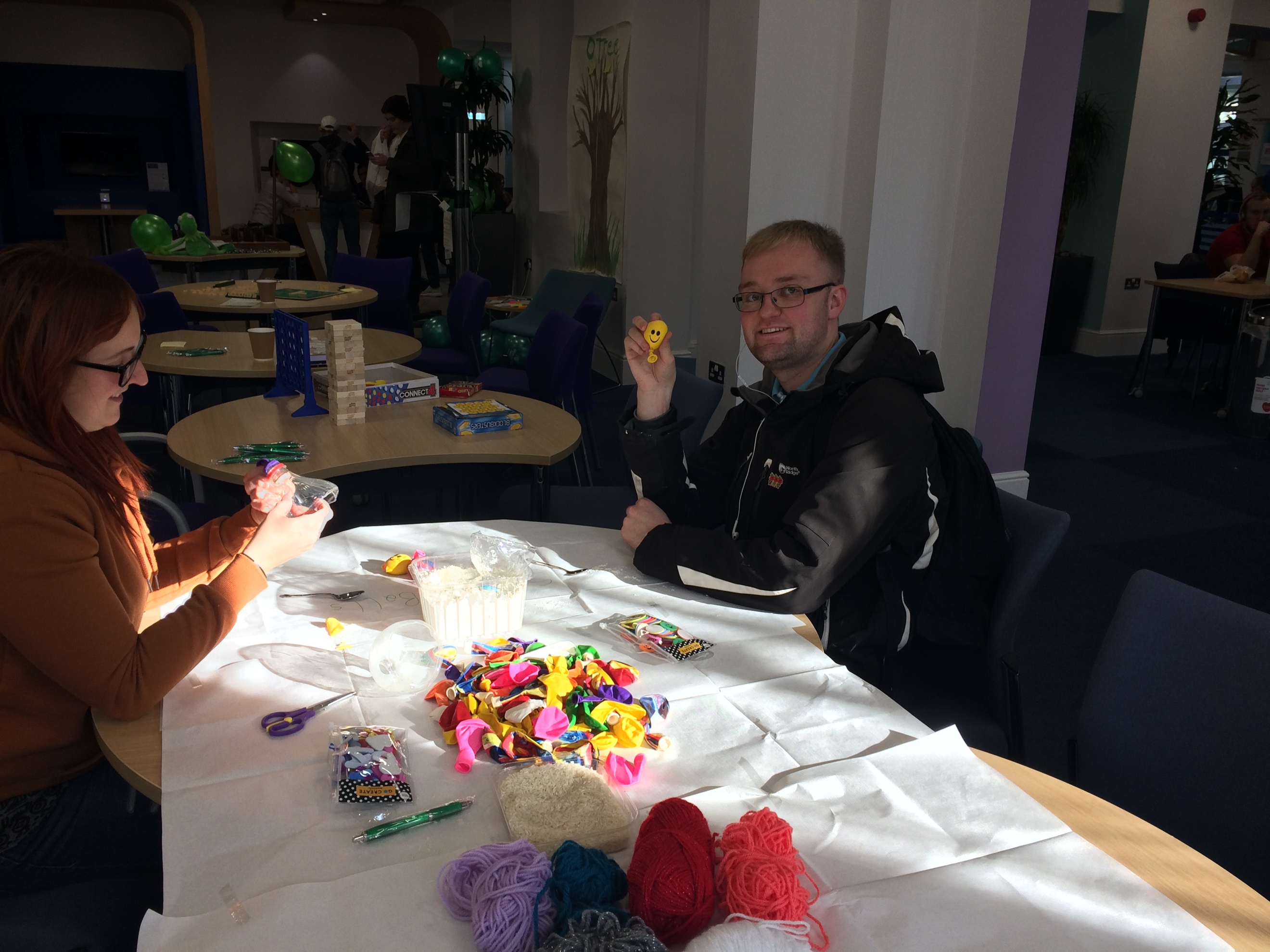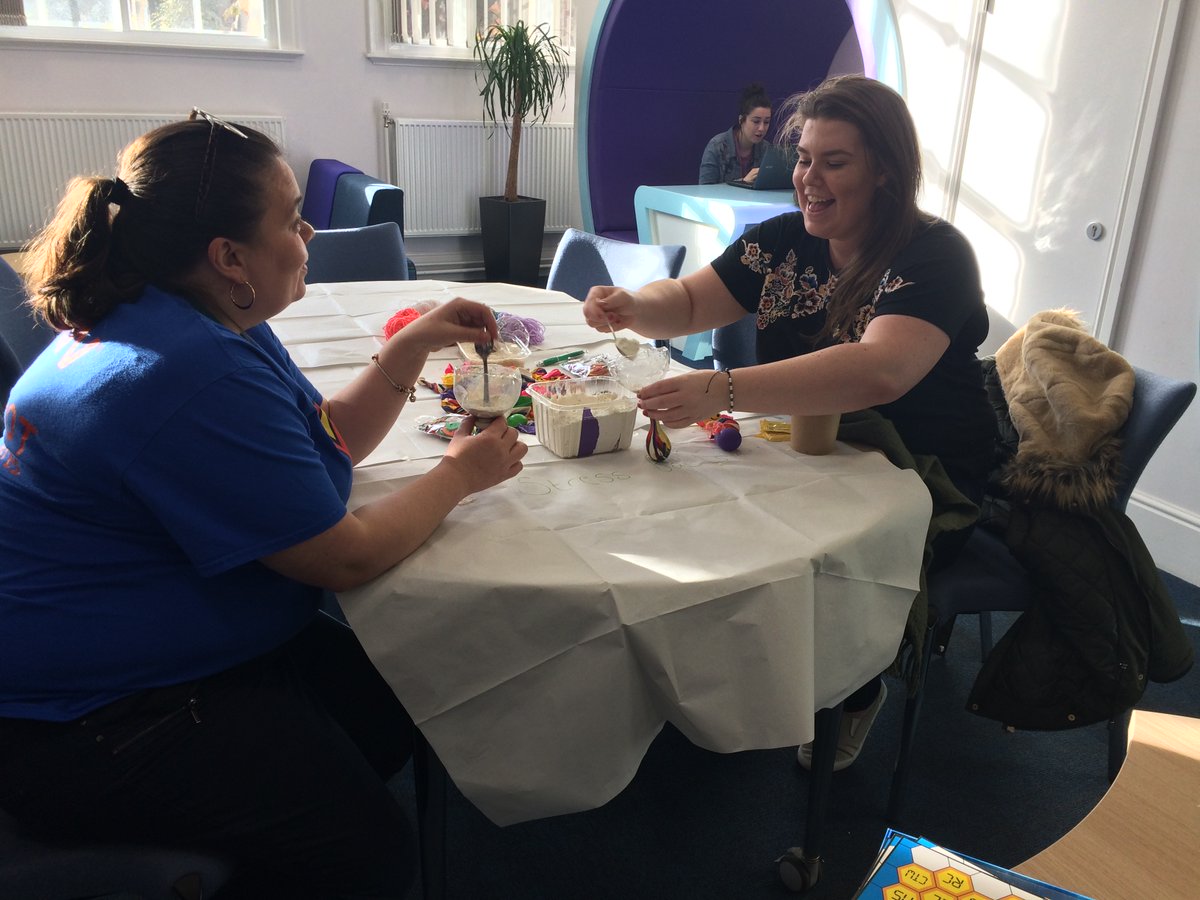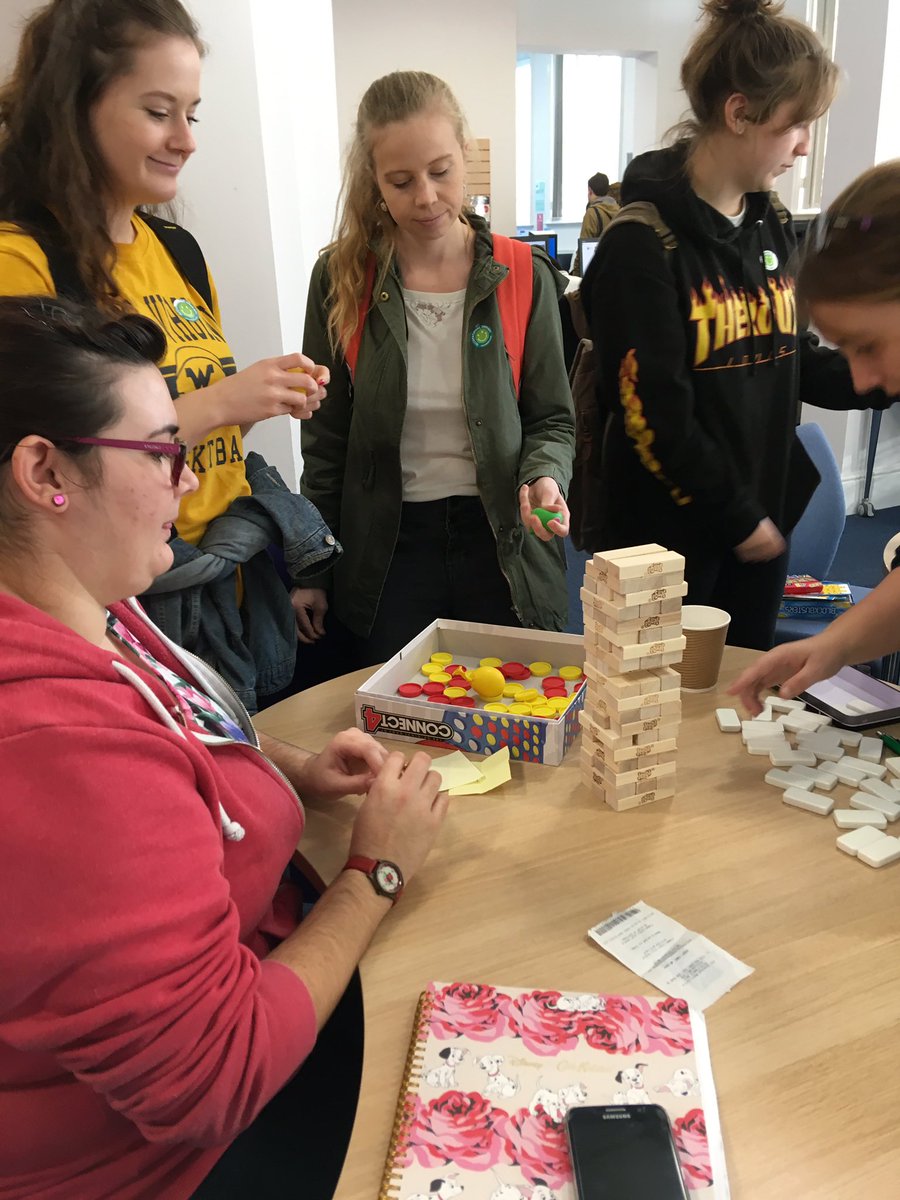 "Occupation"… refers to practical and purposeful activities that allow people to live independently and have a sense of identity. This could be essential day-to-day tasks such as self-care, work or leisure. (Royal College of Occupational Therapists, 2017)
What makes us unique as a clinical professional? we take a holistic approach when we assess the person; we focus our treatment and interventions on the goals defined by the person using activities (occupations) that are meaningful and purposeful to the person
Our knowledge base includes:
Anatomy and physiology – to understand how the body moves and how illness or disability can impact on this. This means we understands a range of health conditions and how these impact on the person's physical function. Activities – we enable the person to participate in activities that have meaning and purpose to them, we do this by adapting the task or environment, advising on and providing aids (assistive technology) e.g. thick handled cutlery to help with grip and we educate the person/carer/employer/educator/public on how to support the person. Life course and development theories. – we understand human development and use this knowledge to help us assess for impairments. Psycho, social, political, environmental and economic contexts - Much of our professional philosophy is founded on human rights and social justice. We understand health and social care legislation and policies.
Where you might come across an occupational therapist:
Hospitals, hospices, rehabilitation centres, social services, prisons, fire and rescue service, charities working with vulnerable people, schools and colleges, GP surgeries, specialist services and insurance firms.
Awards


Our Contacts
York St. John Students' Union,
Lord Mayor's Walk,
York, YO31 7EX