YSJSU
Kirsten's June Update
Kirsten's June Update
On Monday 25 May 2020, George Floyd was horrifically murdered by a police officer in Minnesota. George Floyd was one of many members of the black community that has been a victim of police brutality. As a collective community, it is more important than ever that we use our voices and stand in solidarity with our black students and staff. YSJ, do not stay silent on this. Be an ally. Educate yourself, sign petitions and donate if you can.
I understand that I will never understand, but I stand.
Black Lives Matter.
Black trans and non-binary lives matter.
Black mental health matters.
Black art and music matters.
Black hopes, ambitions, dreams and futures matter.
Below are some resources which you can use to support the Black Lives Matter movement.
Podcast
Black Lives Matter presents What Matters
Books
Why I'm No Longer Talking to White People About Race by Reni Eddo-Lodge
Me and White Supremacy by Layla F Saad
White Fragility by Robin DiAngelo
Donate
If you wish to donate, please see this article which has more information regarding this.
Petitions
Here are some ways you can pledge your support:
Change.org - Justice for George Floyd
Color of Change - #JusticeforGeorge
NAACP - We Are Done Dying
wecantbreathe.org - #WeCantBreathe
---
Advice Services Report
Last Friday, I presented my Advice Services Report to the University Executive Board. Since beginning my post back in June 2019, I have been keen to take on the issues of below par signposting and increase awareness and open discussion of mental health and wellbeing. My report was based upon your feedaback from the 'Alright Mate?' Student Experience Zone and 'Be Kind to Your Mind' campaign, both of which occurred in March. I used your written and verbal feedback, survey results and post-it-notes you put into the feedback box for University Mental Health Day to create a report driven by data on your experiences at York St John. The report focused not only on mental health and wellbeing, but on support for finance, academic appeals, housing and life after graduation too.
The Report was received positively by the University and I want to thank you guys as without your feedback, I would have had no evidence to support my report. You guys are creating positive change and should be bloody proud to be helping future students at YSJ.
Once a St John, Always a St John.
Signposting
I have received feedback from students regarding the inefficiency of the University Student Information Desk (SID Desk in Holgate), so I have also lobbied the University to set up a Signposting Working Group. This group is going to meet every few months to discuss any policy or communication changes that may affect students and is to include key representatives from each University department and the Students' Union. I have been in discussion with the Director of Student Life regarding this since October and once key members of staff are identified from the University's side, I have been reassured this will be up and running.
I know you are all sick and tired from being passed from pillar to post when you just want a simple answer to something, so I hope that this will create better internal communications at YSJ that will transpire to ensure that students are given more clarity surrounding information and signposting.
UUK Campaign
During Covid-19, I have maintained a close line of communication with the Wellbeing Team and we decided that we should promote how we are still working for them, even if it is from home. With this in mind, myself and the SU team launched the second phase of the UUK Campaign 'We Are Together'. The aim of this campaign was to let you all know that we are still here for you, despite campus being closed.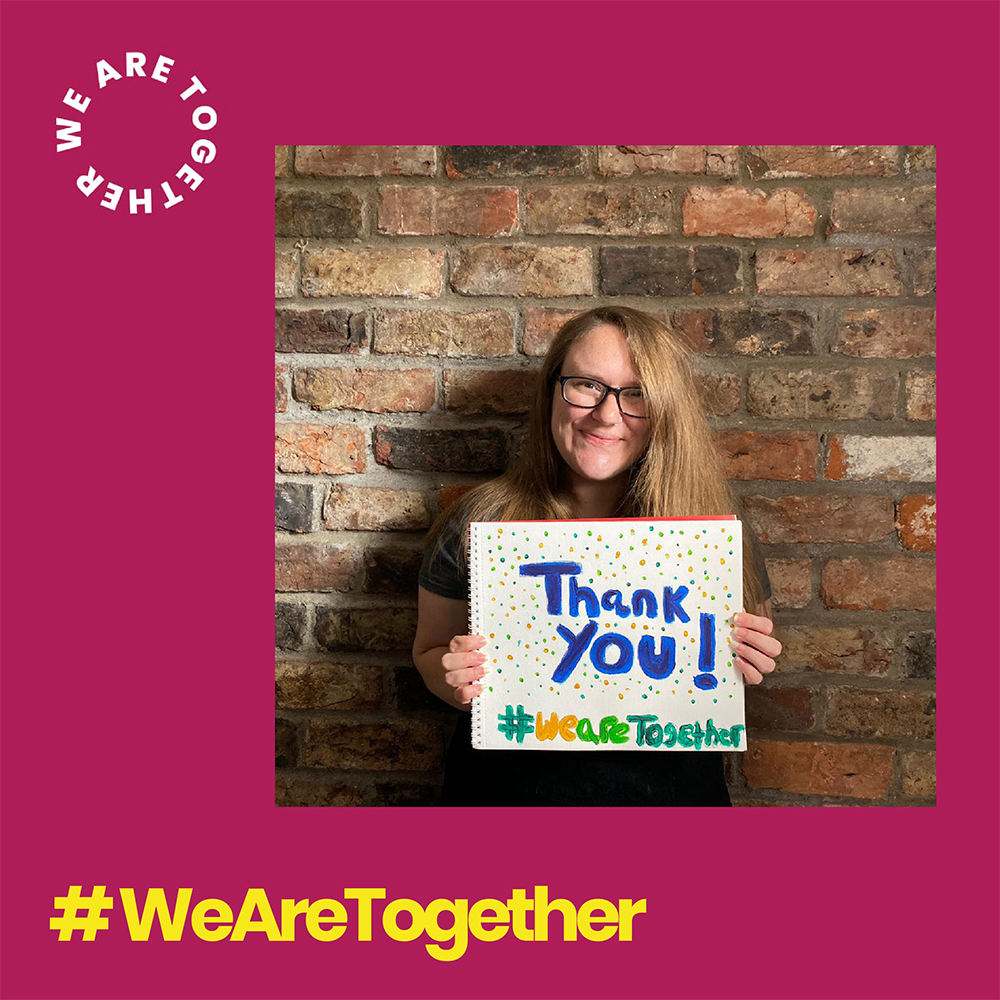 Two New Part-Time Officers
During Lockdown, we held our final Student Executive Council meeting of the year virtually on Zoom. It was fantastic to see the team reunited and to be joined by next years officers too! I'm really happy to say the Students' Union will be holding elections in the next Academic Year for a Womens Officer and a London Campus Officer. I presented the motion of Women's Officer on behalf of a student and submitted the motion of London Campus Officer myself and it was amazing to see that the whole council supported these motions and the idea of furthering student representation at York St John.
Wellbeing, Housing and Student Support FAQs
I created a set of Wellbeing FAQs which can be found here.
The Students' Union created a set of Housing FAQs which can be found here.
I get many question's surrounding student support and funding advice. The University Student Support Fund is still open, and you can apply here. Alternatively, can apply to the Council's hardship fund here.
Housing
Being a student in private rented housing is, understandably, a stressful and anxious time at the moment. Following on from my work with City of York Council, they have agreed to work with Landlords and Letting agents within York to get the best possible outcomes for students.
I have been in contact with the Director of Student Life regarding the work the University are doing with the Council and the University of York regarding the same issue. I have argued the case that the Students' Union should have direct involvement in any discussions that are currently underway and have been assured that we will from now on. I have also passed on feedback of your experiences in private rented housing. Thank you to those students who commented on my Facebook thread, have emailed or privately messaged me on social media. Your voices are heard.
I'm hoping for better outcomes for students in the near future!
Category
Recent Posts
Archive
Tags
Tag