Jenny's May Update
Jenny Marchant
---
I've been really busy in the last few months because of COVID-19 (Coronavirus) and I wanted to write this update blog to explain some of the things I've been up to. The Students' Union staff have also been working hard recently, especially the elected officers ensuring students are represented in the University's key decisions. This global pandemic is such an odd and strange time for everyone, but I hope some of my updates give you hope that things will return to normal in the future. Equally, if you need anything education-related, please remember that I'm still working and you can contact me via email ([email protected])!
Safety Net Policy
Early on in lockdown, we saw York St John successfully release the Safety Net Policy to students. We worked hard with the Registry team on this big educational decision, and were pleased to see positive responses from students. Ensuring students are not academically disadvantaged due to the unprecedented circumstances was very important. You can find out more about the Safety Net Policy here.
Academic Representation System
During the COVID-19 (Coronavirus) pandemic, I utilised the rep system to ensure that the student voice was heard across all of the courses at the University. I got the reps to feedback how their cohorts were finding lockdown and their continuing studies . We had over 100 respondents to the rep survey which showed fantastic student voice.
With the results of this, I met with the Heads of School and the Academic Registrar to feed it back. The staff at York St John were grateful for feedback from student cohorts, recognising the importance of their feedback.
Stay at Home Support
The Students' Union team recently ran a campaign called Stay at Home Support. This campaign surrounded ensuring students are accessing the facilities and opportunities available from their home. We want you guys to know that we are still here to support, and wanted to let you know what there is available. As part of the week, I wrote a blog on my top tips for studying from home – you can check it out here!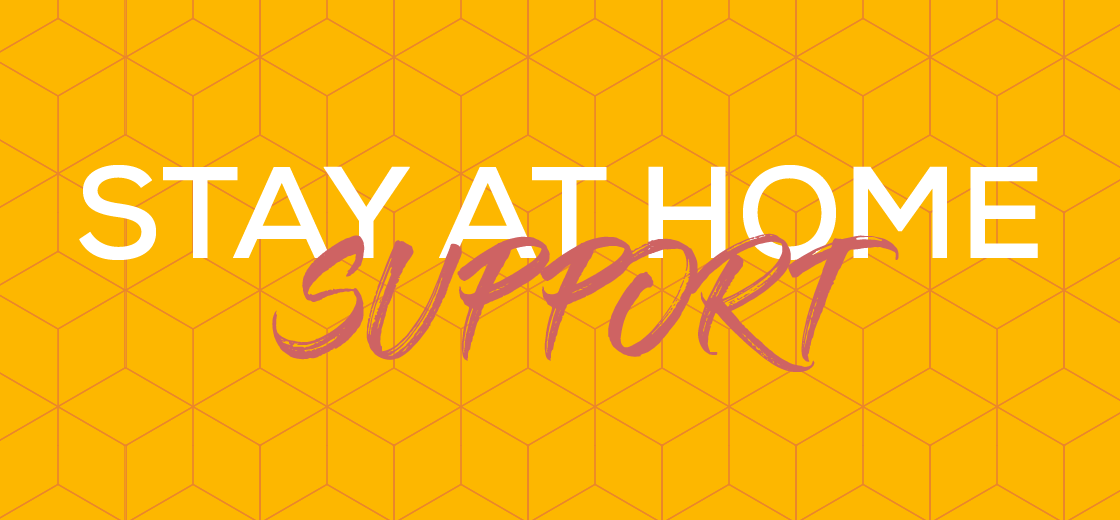 Awards Season
At the time of writing this, we're in the middle of Awards Season at the Students' Union, which is taking place virtually. The President team hosted the Societies Awards on Friday 24 April, and the Sports Awards on Friday 1 May. This Friday (22 May), it's the Students' Union Awards, which you can join here!
These evenings have had good attendance, the Students' Union team have loved seeing clubs and societies watching along together on Zoom. It's so rewarding to be able to praise student successes from home and I've really enjoyed being a part of it.
Committees
Anyone who knows me well, knows that I sit on umpteen committees at the University representing the student voice. I've attended loads recently and lots of these discussions have surrounded provisions for students during COVID-19 (Coronavirus).
These are just some of the committees that I've recently attended: Academic Board, Learning & Teaching Committee, Induction & Transition Group, Executive Board, Service Development Committee, FARC (Finance, Audit and Risk Committee), and Trustee Board.
Executive Council and NUS Conference
On Thursday 30 April we held our final Executive Council of the year. It was really great to see our the elected officers over Zoom and pass motions for future activities and officers in the Students' Union. We recently excitingly passed motions to introduce a Women's Officer as part of the Liberation Officer team, and also a London Campus Officer as a Part-Time Officer.
Kalen, the LGBTQ+ Officer, and I also attended NUS National Conference online in late March. Student leaders from around the country come together and set the direction for how we want our Union of Students to move forward and make change at a national level. We discuss and vote on issues relevant to our student communities which in turn become the campaigns that elected officers work towards. You can read our blog post on what went down here!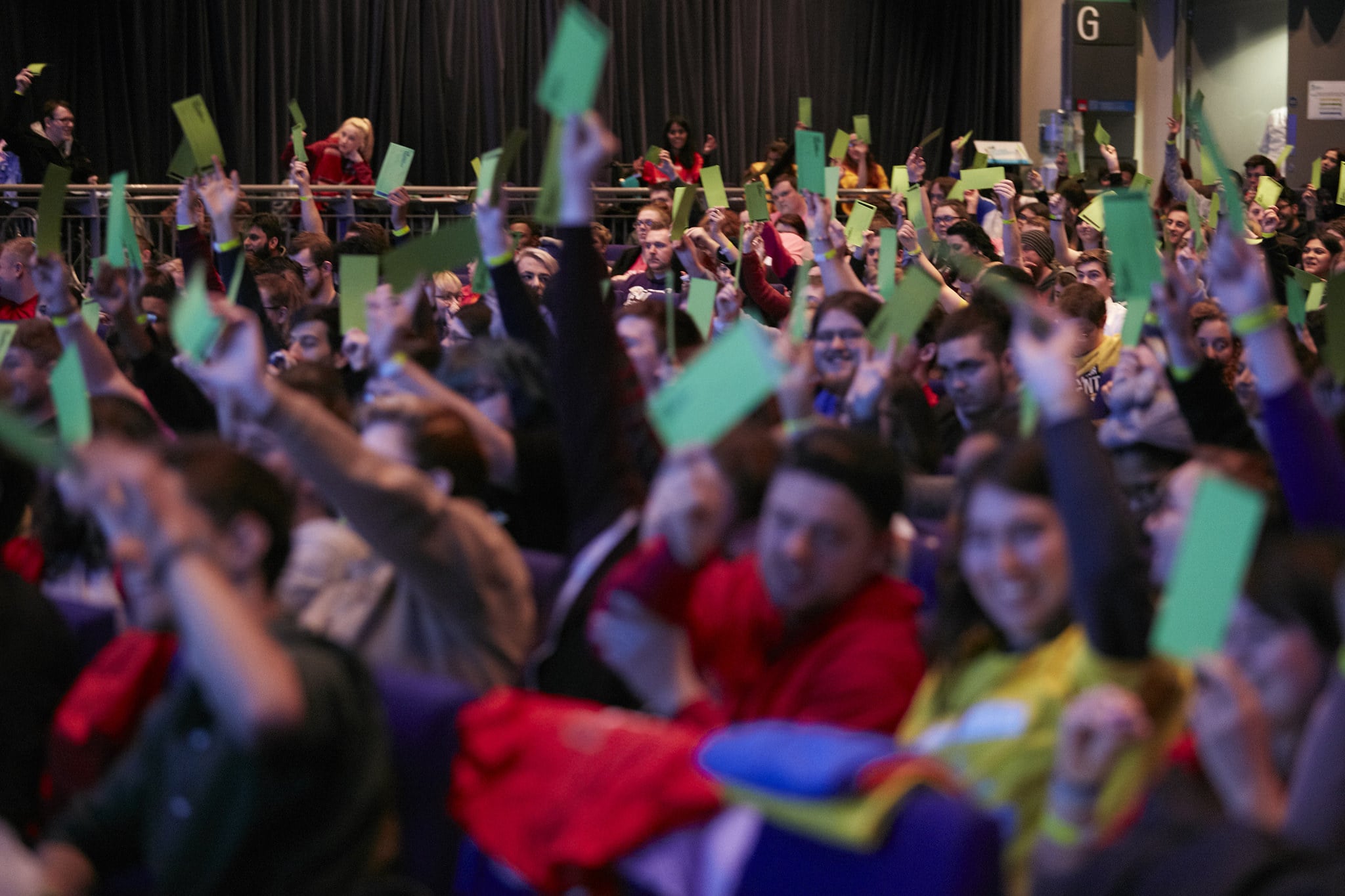 WonkHE 'No Buildings' Conference
I attended another virtual conference from the comfort of my sofa. This time I attended WonkHE's conference on all things higher education during COVID-19 (Coronavirus). WonkHE are a higher education organisation, and this conference surrounded the concept of no buildings and how we continue university from home. I went to talks and panels online and had a great time picking up some interesting perspectives in the current higher education sector.
Heads of School and Chair of School Transitions
Rercently, I've been meeting with the Heads of Schools in the departments to feedback student concerns and queries and see how their departments are getting on. It has been good to maintain regular contact with the Schools to ensure I am up to date on how COVID-19 (Coronavirus) affects their departments.
I've also begun the handovers for the Chairs of School elected for the next academic year. Handovers are taking place by meeting with both the incoming and outgoing Chair of School, as well as their Head of School, to have conversations about the role.
Virtual Community
The Presidential Team and Students' Union communications have set up a Virtual Community to keep in contact with students online. This has involved posting information, and sharing top tips in lockdown and activities to keep pre-occupied. Most recently my favourite thing to do for the Virtual Community is create Spotify Playlists and post my favourite books to read. Check out one of my playlists below!
Recent Posts