YSJSU
Jenny's Highlights of the Year
Jenny's Highlights of the Year
As it comes to the end of my term as President of Education, I wanted to share some of my personal highlights from across the year. It's hard to try and capture my highlights because there have just been so many, but I have done my best to do so.
This job really has allowed my passion for democracy and representation to flourish, and I'm looking forward to continuing the role into the next academic year. Thank you for the best year YSJ!
---
1) Study Spaces
Study Space was a big campaign I worked on during the academic year, and it's something I'm pretty proud of. One of my manifesto points was to create additional allocated study spaces which would be available to students throughout the academic year to supplement the library facilities. I worked with timetabling to create a system of rooms available for weekly use. I had 60 hours of study space for students in every week of Semester 1, and 50 hours of study space available every week in Semester 2. This was really great to create alternative places for students to study if they wanted a different environment to the library.
Following on from this project, the library then opened a new space for students to study in downstairs in the library as another silent area space. I managed to continue my study space work throughout the year, regularly meeting with the Head of ILE and sitting on the University Timetable Steering Group to lobby for more space allocation for students.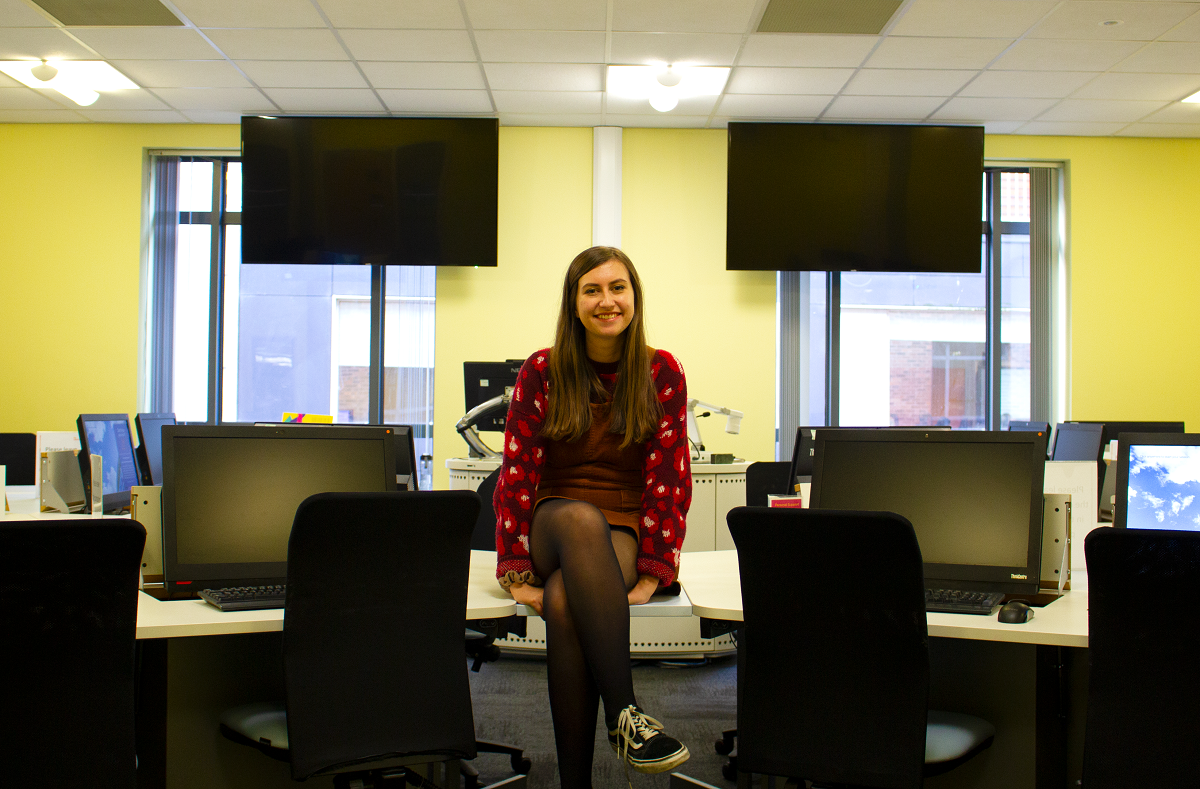 2) Hidden Course Costs
My favourite campaign I ran this year was the Hidden Course Costs campaign in November. This involved an Education Zone, 4 feedback stations, and a panel discussion which was attenended by the NUS Vice President of Higher Education. I was really proud to get the National Union of Students involved in this and put York St John Students' Union on the map for campaigning to stamp out additional course costs nationally.A highlight of this campaign was having hundreds of students complete the survey, writing up a report of its findings and submitting this to the University's Academic Board (the highest academic committee at the University). Since this project started, they have incorporated provisions surrounding hidden course costs into the University's new Learning and Teaching Strategy. Staff have also recognised the students' views following on from this work and it now regularly becomes a topic of discussion when creating University provision around your study.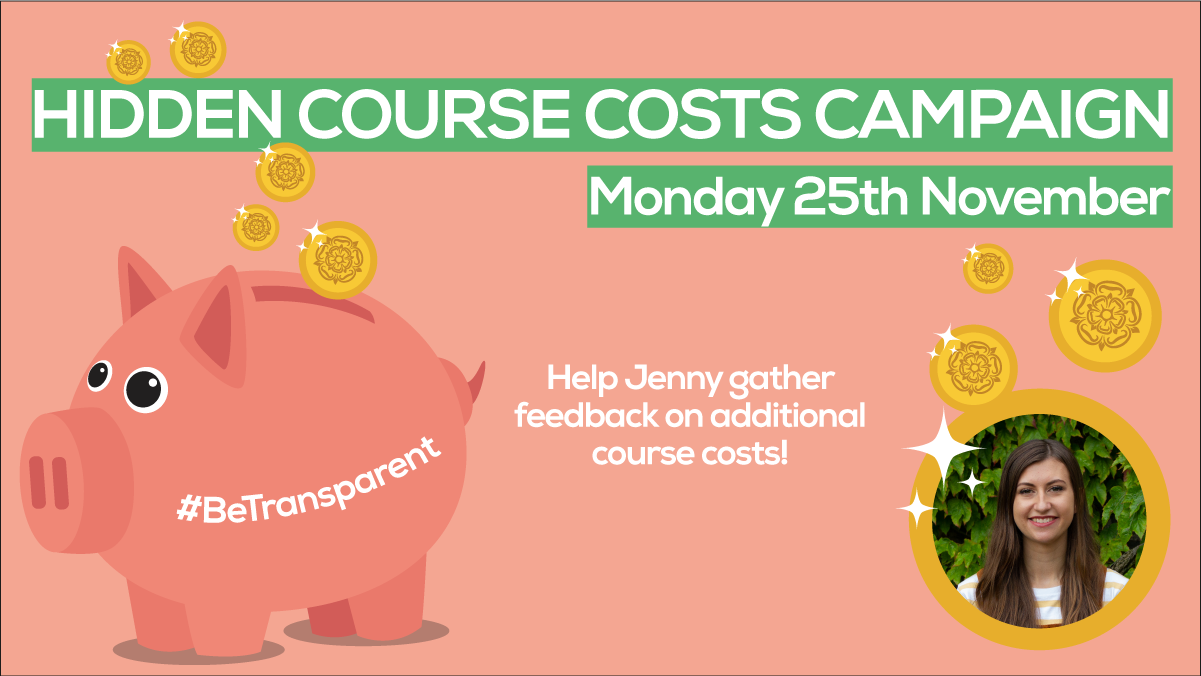 3) Advocating and Campaigning
Obviously, a big highlight has to be the fun campaigns and advocacy work I've had a chance to run across the year! Campaigning is a massive part of any sabbatical officer's role, but a real personal passion of mine.
I enjoyed running two Register to Vote campaigns to ensure students were registered to vote in the the 2019 General Election. I loved running this campaign with City of York Council and ensuring that students' voices were heard. It's a real passion of mine to ensure students use their vote and voice. The Students' Union also hosted a hustings which all of the candidates for the York Central constituency attended.
My most recent campaign work involved many meetings lobbying the University for better provisions for students in their education during COVID-19. This then involved the release of the Student Safety Net in partnership between the Students' Union Sabbatical Officers and the Vice Chancellor. I was really proud of this work ensuring students could continue their education during this pandemic while minimising the additional stresses.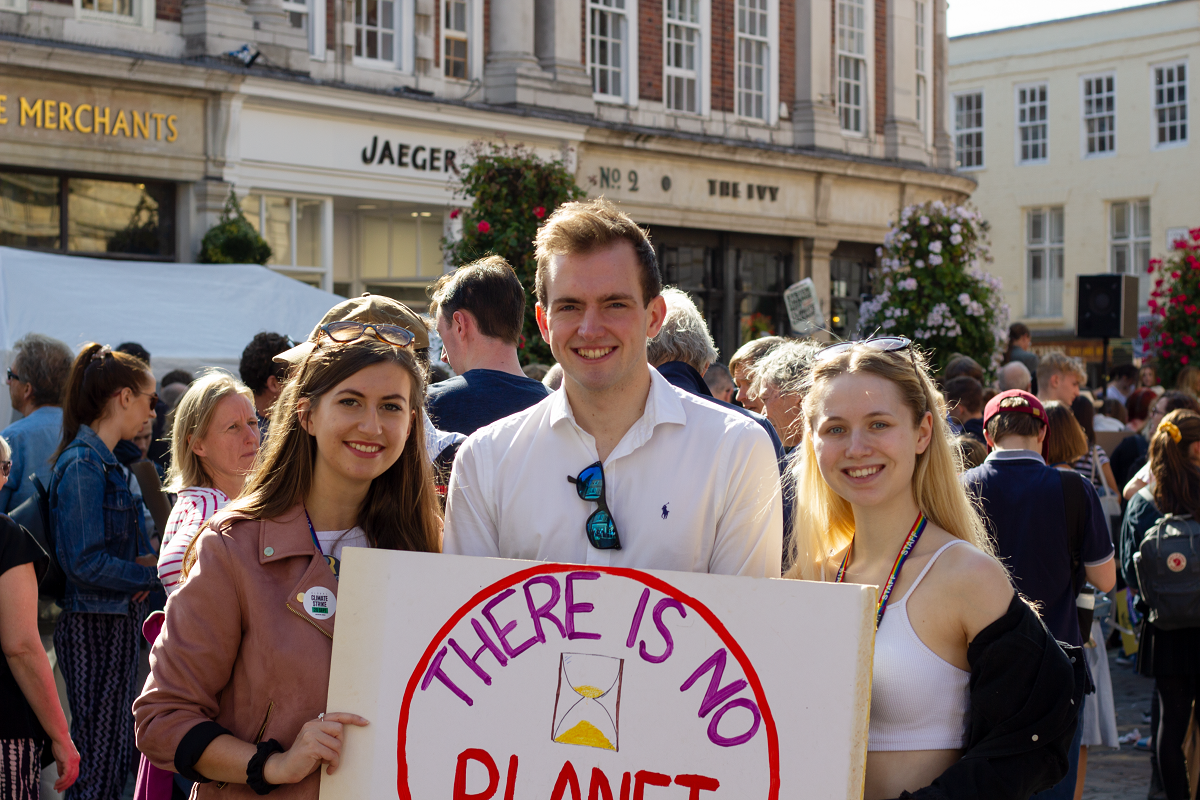 4) Representation and Student Voice
It's not a shock that a sabbatical officer would include representation in their highlights, but what President of Education wouldn't?!
"So what does the President of Education actually do?" is a question I get asked all the time. This is probably because of the sheer number of committees I attend, but this is incredibly important in my role. Your education involves a lot of policy work and internal decision making, and it's crucial I attend so that I can lobby the University for students' needs and represent the student voice. Across the Academic Year in total I attended 26 different committees at the University and the Students' Union. I love being able to attend these, and the work I do with this varies from policy amendments, to writing and delivering reports on student matters.
Equally, we've had a fantastic year for representation, a highlight has to be overseeing the Academic Representation system. The Academic Reps have done a fantastic job in their duties, and I am so pleased to see the impact they have made. I've also been in regular communications with the Chairs of School to see the fantastic work they complete in their roles.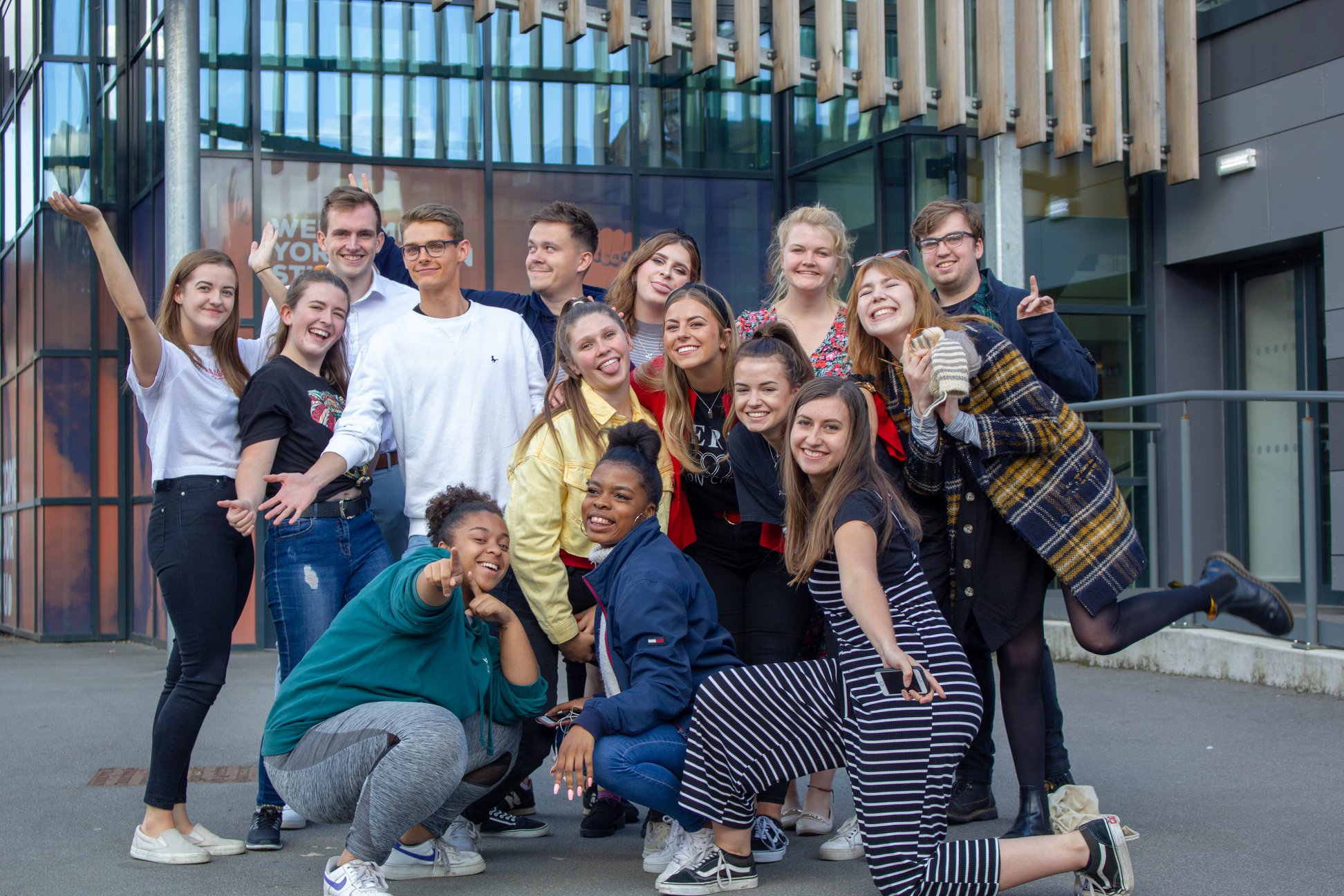 5) Events
Events we attend are some of the most entertaining part of the job and it's where we get to catch up with loads of students. The best part of being a sabbatical officer has to be the constant communication we get with students, there's not a day where there isn't something wonderful to get involved with on campus.
Some of my favourite events were the drop-ins I hosted in the coffee lounge in both semesters. I hosted drop-ins for for postgraduate and mature students, as well as for all students who had queries and concerns about their education. These weekly events in the Coffee Lounge were great – we love to ensure students can come speak to us regularly!
Personal highlights of my year are hosting bingo during Freshers' Week (I think I found a new career path), the Students' Union Awards and the international students' welcome event. On a slightly grander scale, my highlights included the opportunity to be Macebearer at graduation and speaking in York Minster. Equally, the trip abroad to Brussels to talk at the International School of Brussels was pretty darn cool.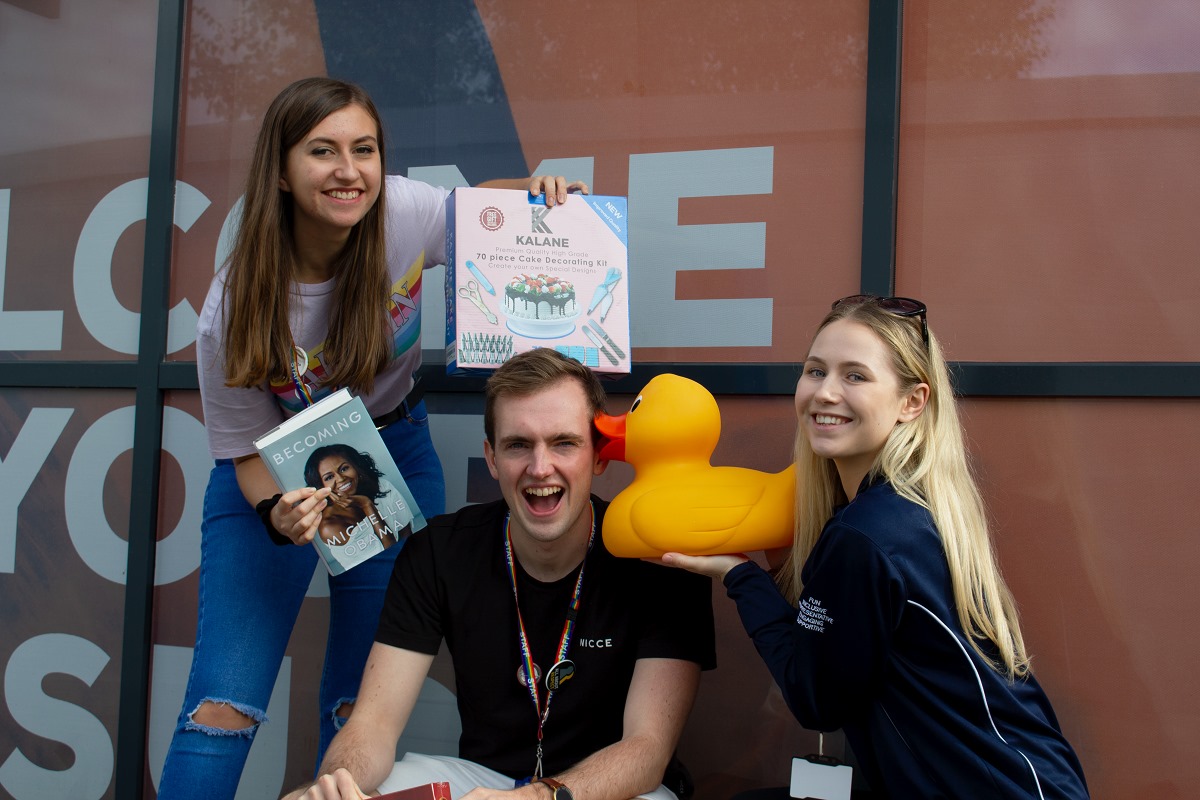 That is a bit of a round robin of some of the work I have completed this year, but we can't help but praise our students for allowing us to achieve this and supporting us through our roles. The best part of our job is engaging with you guys, so thank you!
Category
Recent Posts
Archive
Tags
Tag