YSJSU
Jenny's September Update
22nd September 2020, 10:30am
Jenny's September Update
Welcome to my first update blog of the new academic year! As you can imagine lots has been happening over the summer, trying to navigate through a global pandemic can be interesting, but we've been working our hardest at the Students' Union for your return. Here are some of the main things I've been up to over the summer — all carried out through the magic of Zoom and Microsoft Teams!
New Officer Team
It's been a really enjoyable month settling in with Emma and Jamie, and working together on plans for our year in office together. It's been really fun planning and working together so far! We've also trained our Liberation Officers and Chairs of School over the summer, it's been really great to get the team rolling. In October, we'll be electing our London Campus Officer and Women's Officer, which is very exciting!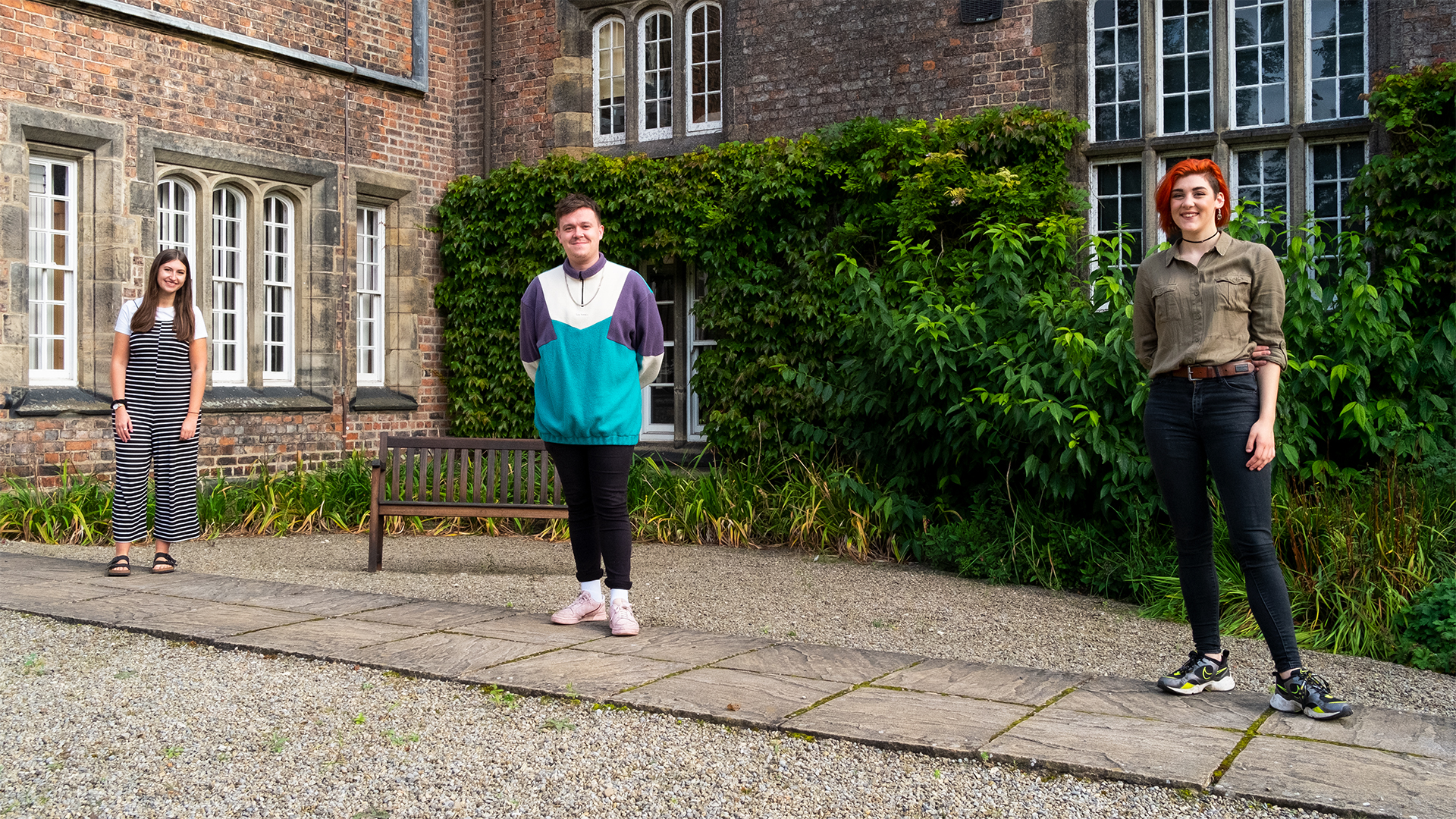 Academic Rep System
The Academic Representative system is a huge part of my remit and, with a lot of lectures online, the normal election processes will be hard to navigate. This year, we've opted to run the elections online, allowing your course lecturers to take ownership of electing representatives. We hope that this will create a greater partnership for the system between the Students' Union and academics so that we're better able to represent your views.
Elections will be happening late September and early October, so keep your eyes peeled and start thinking about whether you would love to become a representative. We have been busy meeting with Academic staff to get them on board with the new system and preparing the training and handbooks.
Welcome Week Planning
The Students' Union team have been really busy the past few weeks prepping for our Welcome Week events! Look out for the events being hosted, which can be found on the Students' Union website and Facebook page. You'll have lots of opportunities to have a catchup with me on Zoom, so I'm looking forwards to meeting you all!
Return to Campus Survey
To gauge student views, over the summer we created a 'Return to Campus' survey to understand student thoughts on the next academic year, student feedback on general COVID issues, and how communication had been surrounding their course. Following on from this, I reported the findings in a paper to the University Executive Board and also sent it across to Heads of School so that they understand their student's requirements and how to support them.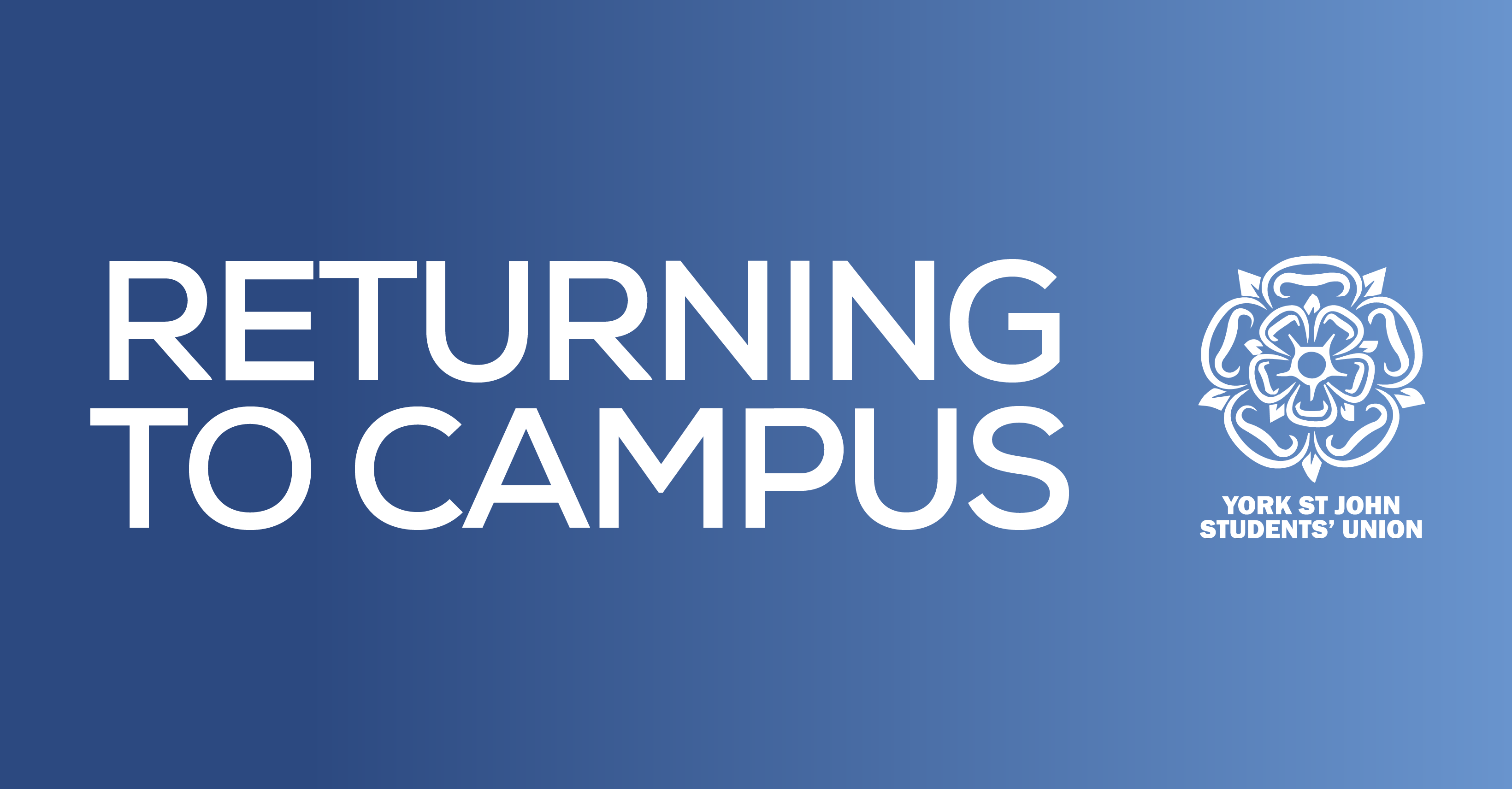 Plans for your Academic Year
I've been working hard on keeping updated with academic plans for the year and how online learning will look for students. I've met with the University Secretary and Academic Registrar, Heads of School, Executive Board, Senior Management and other staff to discuss how students' education will pan out in the next academic year. I pushed for lecture capture and I raised views on the importance of ensuring no students were at a detriment academically due to current circumstances. I also highlighted inequalities in current circumstances and digital capability concerns, emphasised that the University should be mindful of this when talking about provisions for students. We agreed to meet again in a months time for a follow up!
For the this academic year, we have worked hard to ensure online lectures are recorded, so that regardless of your Wi-Fi, time zone or anything else, you can keep up!
Sabb Socialising
It is really important to keep up networking with other sabbatical officers! Recently I met with sabbs from York, Leeds Trinity and Teesside to see how they were getting along. At the end of July myself and the other sabbatical officers attended NUS Lead & Change to meet fellow sabbs from around the country. It was such a beneficial week and I've organised to meet monthly with my group now! My favourite session of the week was talking to others about decolonising the curriculum.
Student Voice
I met with the University Equality & Diversity Adviser and the Student Widening Participation Officer to discuss how the University can ensure all student voices are heard when decisions are made. As well as this, we discussed how to get underrepresented groups a better voice in University committees and working groups. I asked about their current structures so I had more of an understanding of what could be improved and how I can work on this throughout the year. I've been doing some work with the University on this so keep your eyes peeled!
PVC Recruitment
At the beginning of August, the University kindly invited me to be a part of the panel process to recruit two new Pro-Vice Chancellor's, one for Learning & Teaching and one for Research and Knowledge Transfer. It was really exciting to be part of the process and I'm really looking forwards to welcoming the new PVC's later in the Academic Year.
Recent Posts