YSJSU
Jamie's September Update
17th September 2020, 2:30pm
Jamie's September Update
Hope you've all had a lovely summer, I just wanted to give you a quick update on things I've been working on over the summer.
August was a good month for me because I was actually allowed back into the office for the first time since I started the job! I spent some time working from home and some from the office which was amazing. A lot of time was spent in the Students' Union working with the to organise our welcome programme of events. This year is going to be different with everything that's happening in the world, but we still want to be able to offer the opportunity to get involved with events and to make new friends. We're really excited about what's been planned, and we hope you enjoy it.
Early on in the month, Emma and I attended an event on the building site of the new Creative Centre where we signed some steel (which is a tradition in construction and isn't as weird as I'm making it sound) and met with some of the people involved in the construction.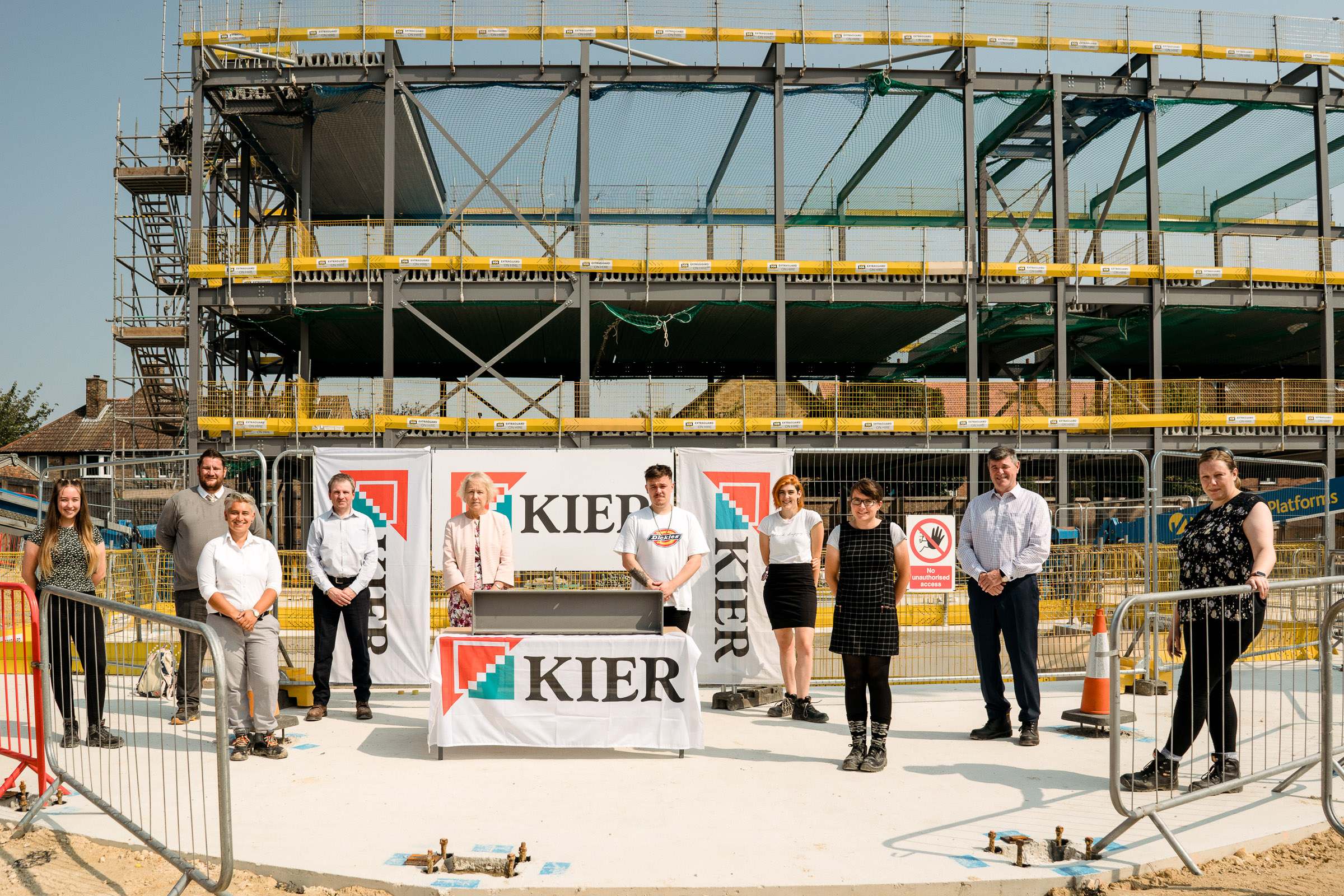 Steel signing at the new Creative Centre
Attending meetings took up a lot of time in August as well. Most of them were centred around returning to campus, and the logistics and safety of it all, because we want to ensure that everything is as safe and comfortable as it can be for our students. I met with the new Chair of the University's Governing Body, Dame Julia Unwin, to discuss how she can support the Students' Union and how we can work collaboratively. Speaking of collaboration, Jenny, Emma and I met with the officers at York Uni Students' Union (YUSU) to catch up with their new team and to discuss issues affecting students in York. I'm really looking forward to working closely with them over the next academic year. There were plenty more meetings, but if I talk about them all I'll be here all day!
Virtual meeting with YUSU
I also spent a good chunk of August working on a proposal for a democratic Sports and Societies Council and I'm really excited to tell you all about it once it's finalised. I also took part in the virtual Open Day that we had and spoke about the Students' Union and my time at York St John! I always love getting involved in the open days because it's a chance for me to waffle on about how much I love YSJ.
So, there we go, just a brief overview into what I've been up to in August, it's been a hectic month and I could talk about it in a lot more detail but I just wanted to give you a snapshot of things I've been doing. I'm really excited to start welcoming you all back to campus soon and seeing you all again after such a long time. It's going to be a good year!
Recent Posts