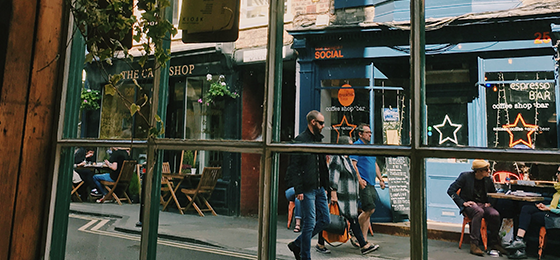 YSJSU
Hidden Gems… BONUS ROUND! | Sponsored by Global Church
9th November 2021, 2:17pm
Hidden Gems… BONUS ROUND! | Sponsored by Global Church
We hope you have had an INCREDIBLE first few weeks at University, and are settling into life in York. It goes without saying, and we are a bit biased, but we really do think it's one of the greatest cities in the UK, stacked full of Hidden Gems. As you hopefully already know, we have put together a little pdf guide to some of those Hidden Gems (if not you can download it here). It's stacked full of our favourite sites, coffee shops, bars and much more!

BUT… we aren't stopping there! Once you have checked them out, here are another few that we think are essentials!

Coffee Connoisseurs - Lendal Bridge

Once you have checked out Fossgate for your caffeine kick, the Lendal Bridge area is also stacked full of coffee options. Spring Espresso, Brew & Brownie and The Perky Peacock are all great!

Indie Bars & Cocktail Suave - Brew York Tap House

If guest ales and fancy beers are your things, definitely check out the Brew York Tap House, which has an abundance of different beers to sample, as well as some fantastic street food on site!

Food Glorious Food - Doe Bakehouse

If you have a sweet tooth needing satisfying, then doe bakehouse is absolutely the place to be! Their doughnuts are SO GOOD, with a tonne of choices and incredible flavours!

Movies & More - The Barbican

It's hard to believe The Barbican is a hidden gem because it's huge! It often goes unnoticed by students, but they bring in some fantastic bands and awesome comedians - all guaranteeing a great night out Hope you get to check some of them out and find your new favourite spot!

The Global Church Team x

P.S If you are on the hunt for a church, or are looking for more in life, we would love you to get in touch,

Check our Instagram and drop us a DM!
Recent Posts