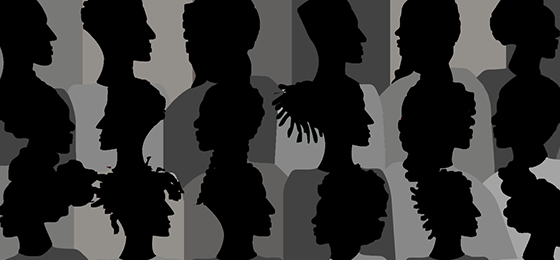 YSJSU
Hate Crime Awareness Week X BHM
12th October 2021, 9:47am
Hate Crime Awareness Week X BHM
From the 9th of October to 16th October, it's National Hate Crime Awareness Week in the UK. This is an incredibly important week in the calendar, and unfortunately necessary, which highlights the ways in which it affects our society, how to not simply be a bystander, and the ways in which you can be proactive against hate crime by reporting such acts.
Throughout this week, we will be working closely with York St John as well as the North Yorkshire Police to inform both staff and students on hate crime. The Police will also be carrying out Bystander Training at several points throughout the year which will be open to all who wish to take part – those who take part will be able to give this training in future years in what will become a constant fixture in the calendar.
As we faced the tough, once-in-a-generation, challenge of COVID-19, not only did society face the prospect of restrictions and lockdowns which affected our way of life but hate crime against minorities soared.
According to the Evening Standard: 'Those from East and Southeast Asian backgrounds it increased by 179 percent during the coronavirus crisis as racists coughed on, spat at and assaulted people from Chinese, Japanese, Filipino, Korean, Thai and Vietnamese heritage.' (France, 2021)
This is something I experienced myself in the months before the virus truly took hold in the UK but was spreading exponentially in China and Italy. Those who are racist often look for an excuse to actively voice their views and the Coronavirus pandemic was their opportunity to do so. As we enter Hate Crime Awareness Week, it is more vital than ever to be actively anti-racist. It is no longer enough to simply not be racist. We must call out hate crime when we see it and fight for a society where everyone is viewed and treated equally.
We hope that through the content and activities we have planned for this years' National Hate Crime Awareness Week we can both inform and educate. This is also a year-round cause, not a tokenistic gesture over a week and we hope that people continue to take a stance against hate crime in the future.
Resources on how to be anti-Raciest
- How to be Anti-raciest
- Racial healing handbook
- Kendi's Main points
Recent Posts