YSJSU
Emma's September Update
30th September 2020, 12:00am
Emma's September Update
Now that Welcome Week is over, the academic year in full swing! It seems apt to give you an update on the work I've been doing over summer – other than sitting in my PJs...
Starting this role has been challenging to say the least, having meetings via Teams and working from my bedroom certainly made for interesting working conditions! However, it has been wonderfully productive and it was so exciting to be in the office in September and seeing everyone around campus!
So here's what I've been up to:
Manifesto
To start with, I've been working hard on one of my manifesto points: increasing signposting, and whilst this may be different to how I initially planned (thanks COVID…), I have been able to create something that will be really beneficial! I have worked closely with the SU staff team to restructure the existing WellU programme to create a holistic wellbeing service, accessible by any student, anywhere. WellU will still have the physical activity it did before, but now there are nutrition, welfare, student life and academic resources available. I can't wait for the launch in welcome week, where you can see more of what will be on offer!
Another part of my manifesto was to tackle taboo subjects such as hate crime, and I am really pleased to say that I have connected with other students' union officers around Yorkshire to begin a collaboration campaign. We are sharing resources, collecting data and raising awareness of hate crime incidents in Yorkshire universities, whether that is by or against students. With this campaign I have been working with the police force and the university staff to get the ball rolling with ways to not only prevent hate crime, but offer better support to the victims as well.
YSJFest
Away from my manifesto, the Students' Union have been planning YSJ Fest – the alternative "freshers" programme offering online and on campus events to meet new people and get to know your university. The officer team have spoken with accommodation to ensure arrivals weekend will be ran as safely as possible, as well as ensuring all students will have access to support they may need during this time. Whilst the start to this academic term may be a little different to normal, there are so many things to get involved with and it will definitely still be memorable!
Steel Signing
Myself and Jamie were invited to a steel signing for the new Creative Arts Centre outside the Students' Union, where we met with the Vice Chancellor and some of those involved in the construction to sign some of the steel in the building, putting YSJSU's mark on it (and also getting some lovely photos). Additionally, I have been involved in a city wide campaign promoting social distancing and the use of face coverings, which will be ran soon – and on that note please make sure you all adhere to guidelines upon return to campus! (check the latest emails and updates from the university for more).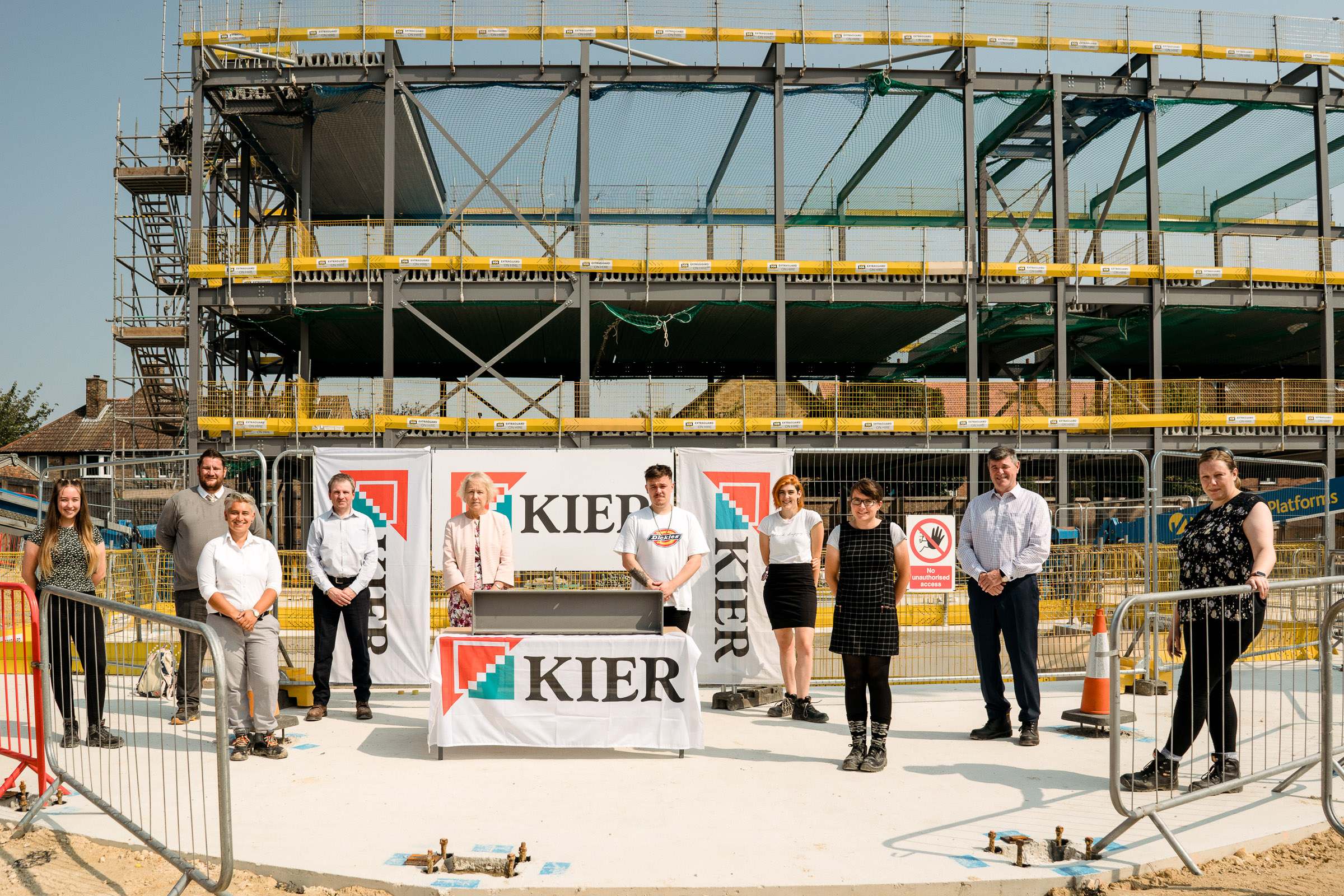 Steel signing at the new Creative Centre
Liberation Officers
As you may have seen, our new liberation officer team have been trained up and are ready to go! They all have some great campaigns planned and are passionate about representing the students' voices through their platforms. During Welcome Week, they ran some successful sessions so that new students could get to know who they are. Check out social media, where they will be sharing lots updates and information throughout the year!
Elections
One final exciting note is that we are now seeking more students to get involved with the Students' Union! Check out our website to see how you can get involved with student council or become a part time officer – we'll be electing a Women's Officer and a London Campus Officer in October!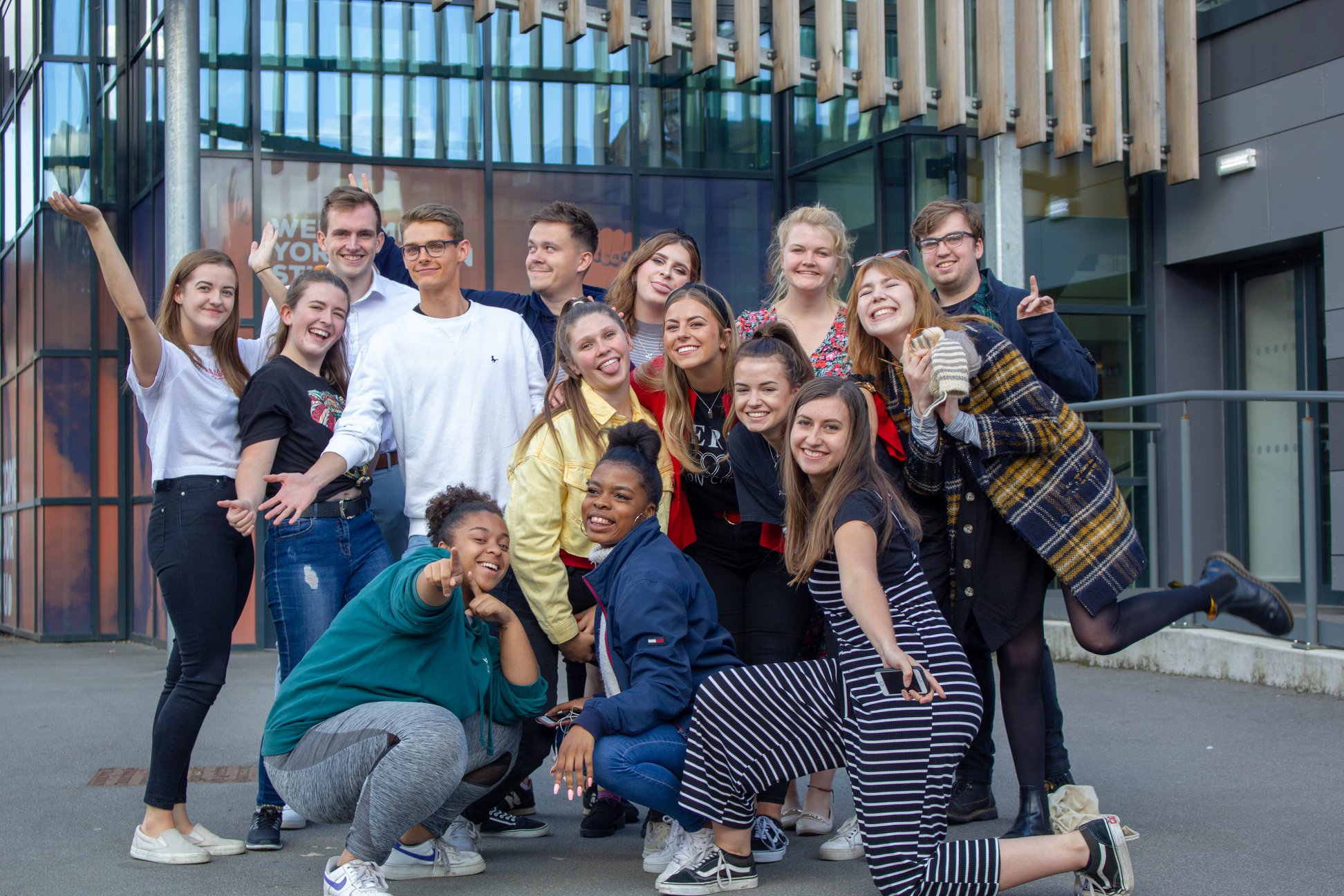 Part-time Officers 2019-20
As the year goes on, I'll keep you updated on everything I do and ways for you to get involved with SU activities.
But for now, stay safe, keep smiling, and I'll see you soon!
Recent Posts