YSJ Freshers 17 | The BIG Recap!
#YSJFreshers17 was a whirlwind of activity, and we're sad to see it go as the real work sets in now. These next couple of weeks will probably feel like the Monday of the entire academic year, so if you're feeling a bit nostalgic (for the distant past of about a week ago), here's our recap of the amazing stuff we did during this year's Welcome Week to help you beat those Monday blues.
Arrivals Weekend/Welcome Events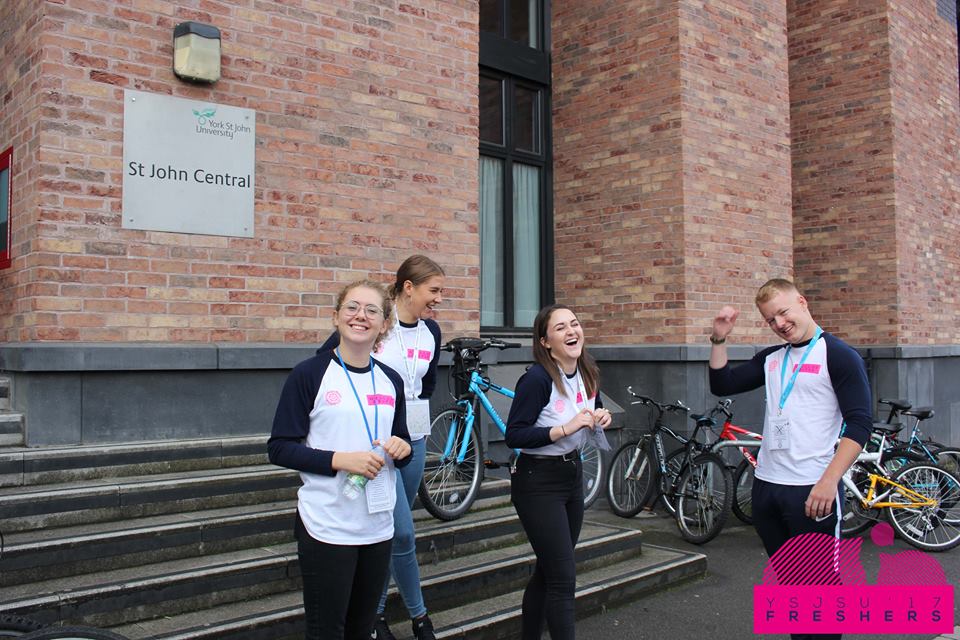 Our lovely Welcome Helpers did a great job welcoming our new arrivals with events calendars and Thrival Guides, and helping move boxes into your new digs - making the start of the week super easy for everyone – even the dog! Follow that with Presidents' Welcome Talks, loads of fab food, Rodeo bulls, and Hawaiian parties, and you've got uni life off to a tee!
Monday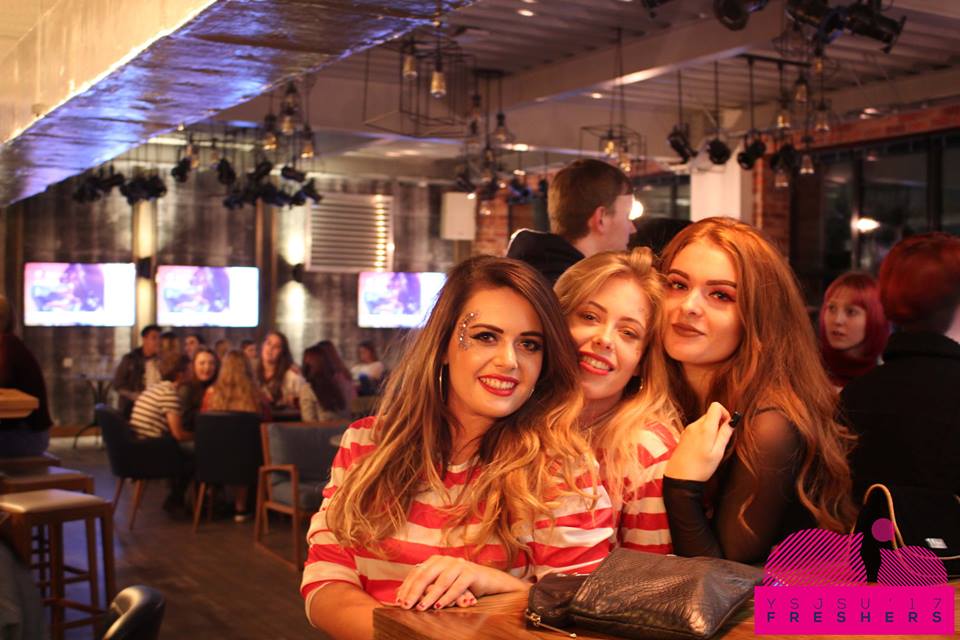 On Monday we stepped it up with even more happening all in one day! Zorb Football in the Foss Sports Hall, a Vintage Fair in the SU Bar, the Big Selfie Hunt all over town, and the first Official YSJ Club night: Kuda Mondays with Where's Wally vs. Smurfs!
Tuesday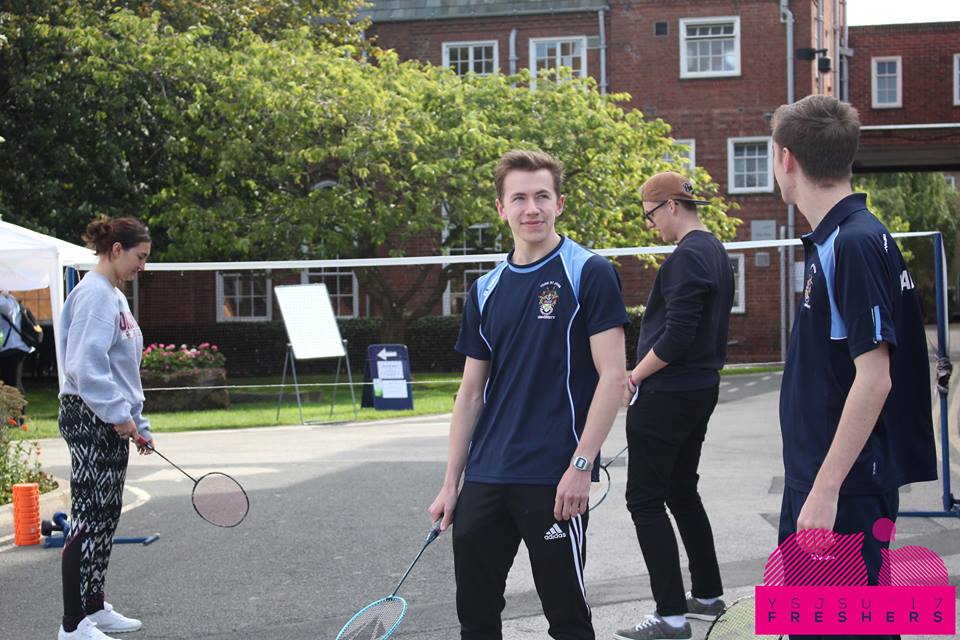 The Official YSJ nights out just kept getting better with a White Party on our very first Vodka Revs Night on Tuesday! But before that, we had an absolutely massive turn out for the Big Fat Quiz in the SU Cafe, and people got a taste of what they could get from joining a Sport or Society – from Badminton and Cheerleading to Historical Reenactment and Music Production at our Showcase!
Wednesday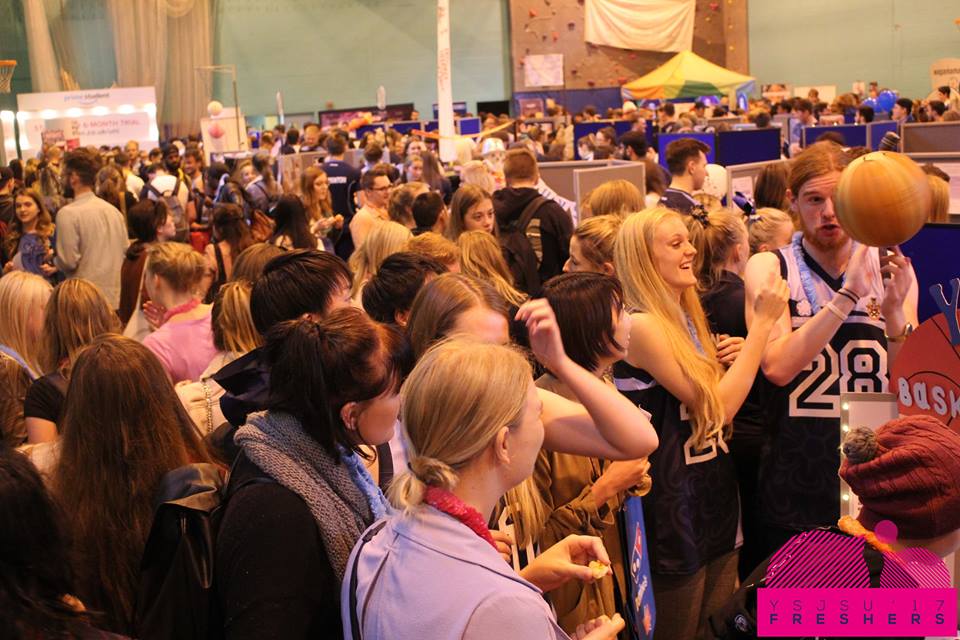 AKA: Hump Day – and it really was the high point of the week with Fresher's Fair! Foss Sports Hall was absolutely packed out with Sports and Societies who turned up so you could see just how much YSJ has to offer, as well as loads of businesses giving out special offers just for you! But if you missed Fresher's Fair then don't worry, the fun here doesn't end with Welcome Week - there's still time to get in touch with Sports and Societies and get involved before memberships get paid! Last but not least, Wednesday featured another of our much loved Official YSJ club nights with Frat at Fibbers!
Thursday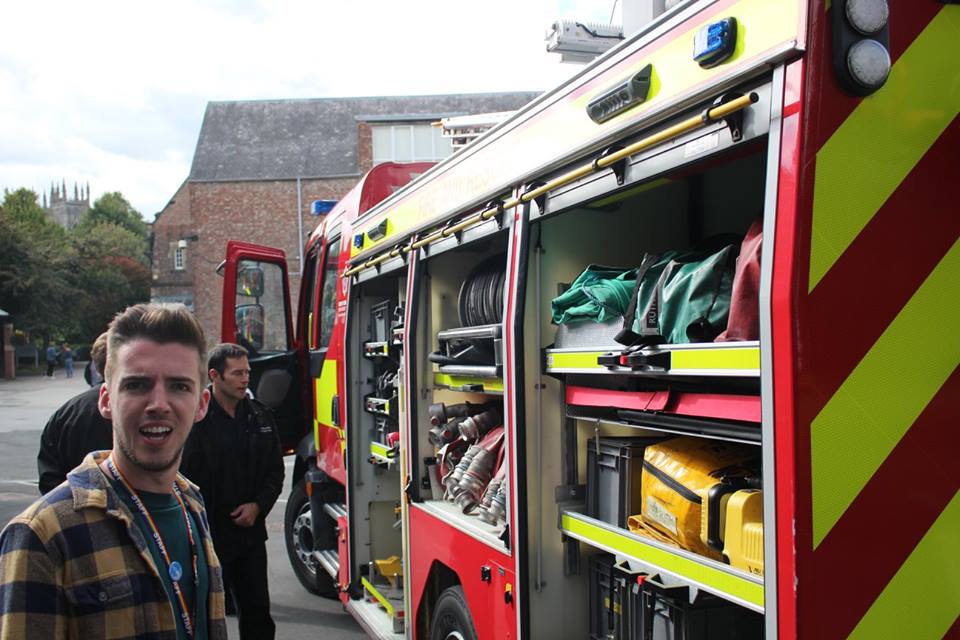 We started Thursday off with some special guests from North Yorkshire Police, North Yorkshire Youth Commission, and York Medical Group, to help you with getting involved in the community, and some practical aspects of being a proper grown up now. We also had York Fire Services visit us with one of their engines (which SU Pres George was particularly excited about), and TutorCare taught our Wellbeing and Diversity Pres Big Annie how to save Little Annie with CPR training. In the evening there was even more excitement with our weekly Open Mic Night and Comedy Club!
Friday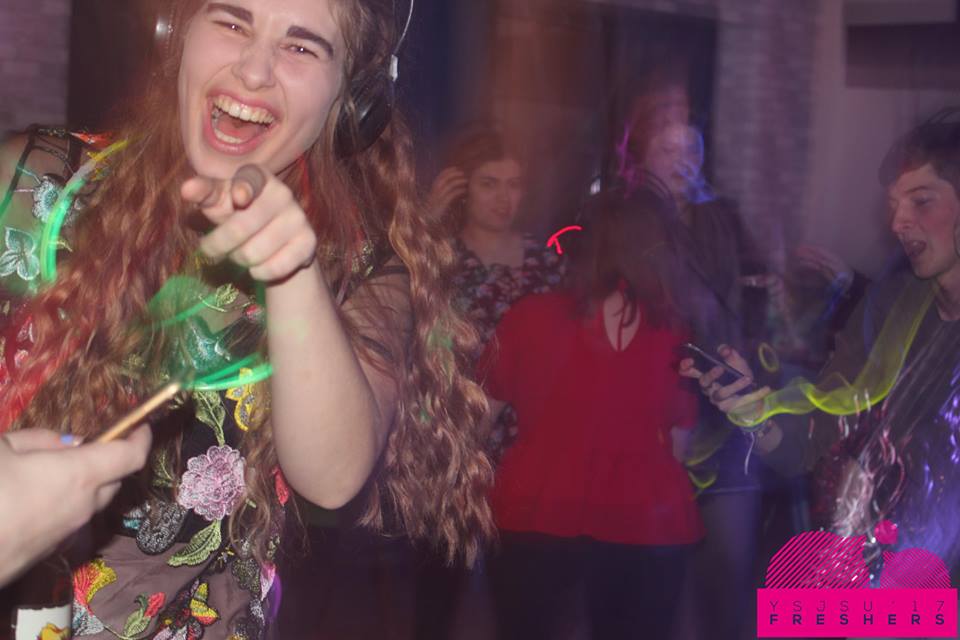 It might have been the last weekday but the party was still going on Friday! We had an amazing Street Party to feed us up ready for the rest of the day: the School of Education had a party in the SU bar to welcome new members, people rocked out in the SU café at the Silent Disco, and Salvation hosted Koh Samui, the final Official YSJ club night of the week.
The Weekend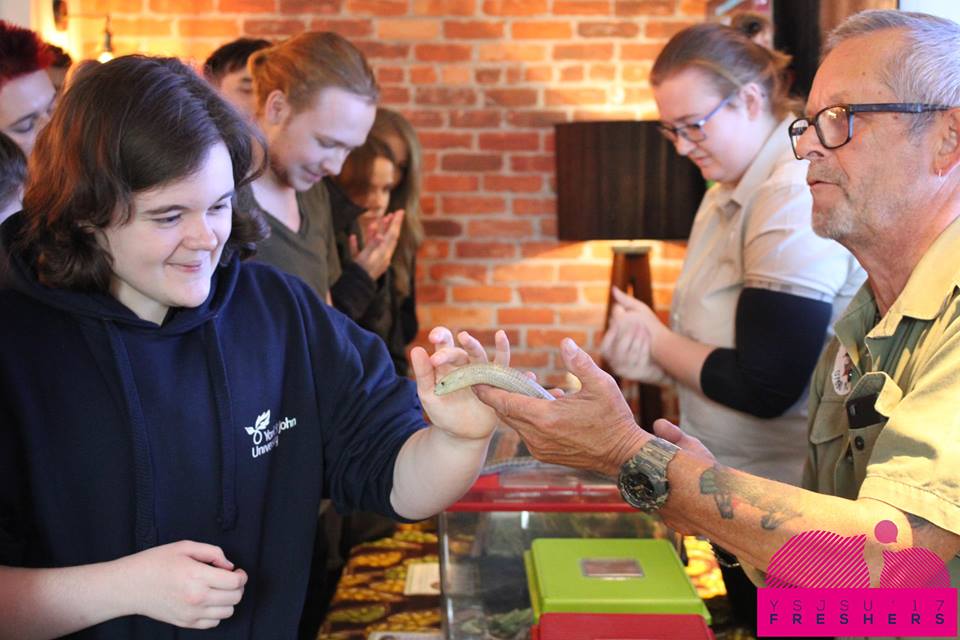 The final weekend of #YSJFreshers17 was all about relaxing, playing, and really anything other than hard work before people got stuck into lectures. Saturday featured a petting zoo with almost everything from tiny turtles to Captain the dog! Then, once 7pm rolled around, we began the first instalment of our favourite night of the week: £1 a pint and karaoke! Finally, Sunday was our Kidult Day with video games and board games all over the SU Bar, and even a Bungee Run on the lawn for one last day of play! Even though Welcome Week came to a close on Sunday night, we did have our first movie night of the year – so get yourselves to the SU café on a Sunday to chill with a film on the big screen!
Check out all the pics on our Facebook page now, and give us a like if you don't allready!
Awards


Our Contacts
York St. John Students' Union,
Lord Mayor's Walk,
York, YO31 7EX