MEET YOUR CANDIDATES | CHAIR OF SCHOOLS!
ART, DESIGN & COMPUTER SCIENCE
AMY DEVENY
I am a confident, outgoing young individual and have a passion for art and Design. I am currently the Chair of the ADC Society and starting to bring together like-minded individuals to explore and advance in skills within Art, Design, and Computer Science.
Before I came to University I took a year out to complete a Foundation Degree in Art and Design, where I explored all areas from Graphics to fine art, 3D Design, life drawing and more; therefore, I will be able to relate to the variation of students within the ADC School.
I have been an Academic Rep since my first year of University and it's been great to talk and interact with other students, talking about positives of their course but also passing on feedback and helping when something might be a problem. I regularly attend Education Zones and plan feedback sessions with my class to fully achieve the most I can within my current role. I would really like to extend my role and advance to chair of school and take on more responsibility, communication and accomplish new things.
As Chair of school it will be my aim to ensure that all students voices are heard. I want to make sure that all academic reps are Ok and have no problems but also to help make sure that academic studies are going the way that students want them to go.
I will work with students and staff to make sure we keep York St John great!
HERBIE BARNETT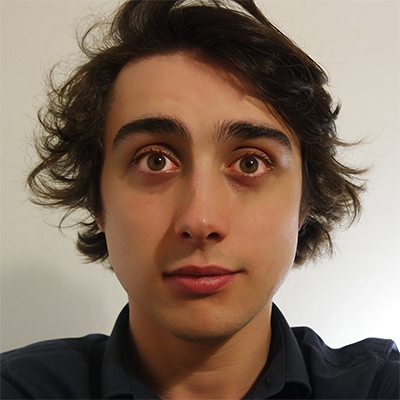 As Chair of Art, Design and Computer Science I would like to enact positive change in the University. I would like to use my influence to improve the student experience for everyone and to make every students time at York St John the best it can be. As a current academic representative, I have had experience dealing with students and gaining their feedback and trying to get changes made!
I have already spent time speaking to students about the issue they have now and to see what changes could be considered to help us all. These range from issues with the new attendance monitoring system, timetabling issues and concerns about food prices on campus.
I would like to see changes to the way students can get support from the university, I have experienced several cases of students needing academic support deciding not to approach staff for help because they did not know how to contact or if it was appropriate. One issue I have seen first hand is students that need support after failing or missing assignments and not receiving help and subsequently facing further issues.
It would be encouraging see clearer deadlines for assessment feedback and to hold staff accountable if they are failing to provide marks back quick enough. I for one have had issues with far too many assignments or exams being squeezed into far too short of a time frame for any reasonable student to produce decent quality work without having a very stressful time.
Several students in our faculty have approached me with concerns about getting access to specialised equipment to complete their work, especially out of normal working hours, this just makes cramming work in even more stressful. I would like to see 24/7 access to this equipment, so we can work on our assignments when we need to and to fit it around our other commitments.
Booking out rooms should be an effortless process but for many its neigh impossible, the system is a total mess and needs to be addressed. Additional the current timetabling system is unnecessarily complicated and takes too long to gain access to the information. I have heard concerns about safety on campus with students suggesting increased campus security presence around the grounds with increased use of security cameras, I think this is a fantastic idea and would make us all feel safer.
Possibly the most requested change I have been told about out is requests to have dog destress sessions to allow students to take a break from the stresses of student life and relax with some fluffy companions.
HOLLY FEGAN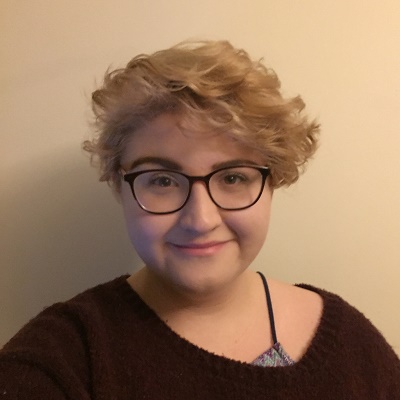 My name is Holly Fegan, I am currently a second year Fine Art student. I have a passion, drive and creativity and am eager to further enhance the student experience.
Currently, I am a Student Representative which has allowed me to have an impact on the development of my course and improve it for the current and upcoming students (which I now hope to do for all ADC courses). This role has helped me widen my connections within the university and grown my confidence. I can speak out effectively about important issues students need raised, regarding wellbeing and academic learning, communicating them to the appropriate people and finding a positive resolution for all involved. This is something I hope to continue to do as Chair of ADC.
Within my current role as Rep, I have fought for the position of Art Ambassador to be created (which I now also am). So the creative subjects have accurate representation, meaning current students can now aid perspective students for our courses, as well as enriching their own experience while at university.
In the role of ADC Chair, I hope to form a better network for student collaboration across different subjects to enhance everyone's work, skill set and social circle. I feel I deserve your vote because I am organised, proactive and approachable, meaning I will be able to create positive change for all. I am excited for the opportunity to further help my fellow students within the ADC to improve their student experience!
NICOLAS MCCUBBIN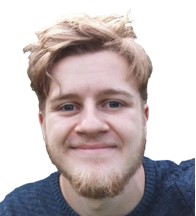 Hi, my name is Nicky McCubbin. I'm currently a first year Product Design student; I am one of the two reps for my year in product design.
I believe I would make a good choice for chair of ADC because of my friendly and approachable nature. I am a consistent and reliable individual, meaning that you don't have to worry; all problems brought to me will be confidential. I am very determined to bring all issues to the table; no matter how small they are (sometimes these are the most important issues). I also believe everyone's voice should be heard and answered, be it an issue with Moodle or an unexplained question about digital training.
I am currently running so I can keep up the tradition of keeping ADC at York St John a friendly and enjoyable atmosphere. I hope to change and improve upon issues brought to me, making your course more enjoyable. I also hope to relay positive feedback, so lecturers know what is working and what is making the course enjoyable to the students, because not all feedback has to be bad!
If I become chair of ADC I want to make everyone feel included and valued as a part of the ADC family, even if I don't have direct contact with some of you. It'll be my responsibility for everyone to feel as welcomed as possible, so don't be afraid to come and talk to me, I've always got time to listen.
SAMUEL TAYLOR-EL BAZ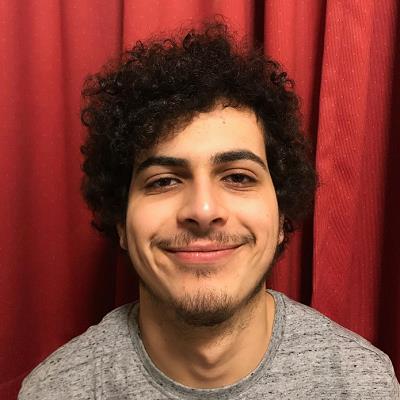 Hey, I'm Sam, and I'm running for Chair of School of Art, Design and Computer Science (Or ADC for short)
Right now I am an academic rep, and am passionate about making positive changes to the school to better student experiences.
If I were to be elected as Chair of School for ADC, I would:
Make sure that all courses are equally represented
Make communication easier between staff and students
Support my fellow peers in their studies to the best of my ability
Please vote for me as your Chair of School so that I can live up to my promises
YORK BUSINESS SCHOOL
SKYE PICKORER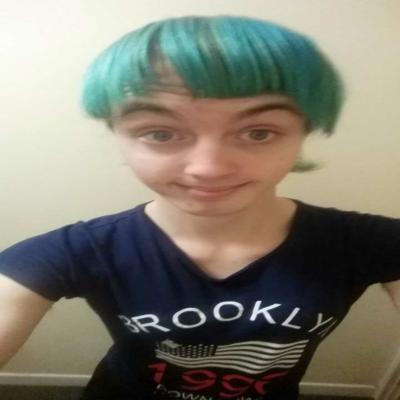 I want to make sure that all students of the business school receive quality content as well as making sure that everybody is happy with the courses they are doing. I want to be able to give student feedback to course directors to make sure that our voice is heard to make sure the quality of course content is to the highest standard. I will also be making sure that the student experience within the business school is my top priority.
SCHOOL OF EDUCATION
HANNAH SCOTT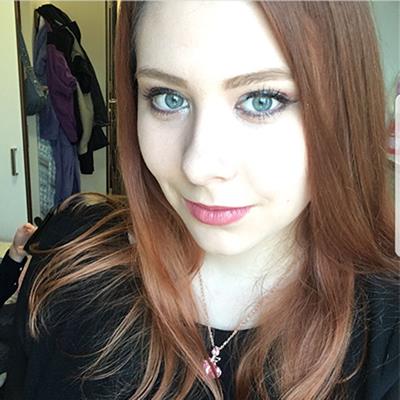 I'm a second year student studying Children, Young People, and Families & Education Studies.
I was a course rep in first year for Education Studies and an academic rep this year for Children, Young People, and Families and would like to continue supporting students in my third year, as chair of school.
My main goal as chair of school would be to bring together the different courses with in the school to increase opportunities for all. To do this my 3 main aims will be to:
host regular drop ins for students to get as much feedback as possible in order to improve the courses and student experience through working with lecturers
improve placement opportunities for all courses across the school
work with careers to give more options and support to students earlier on so that they are prepared earlier when it comes to applying for work or post grad courses
SCHOOL OF HEALTH SCIENCES
MILLAN TANKARIA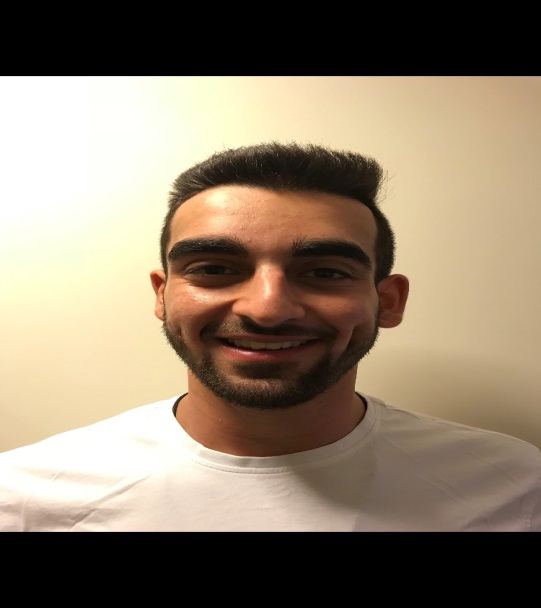 I would like to continue the great work that has already been implemented and help to improve the school in as many ways as possible. If there are any problems with placements, I will be there to help and assist as much as I can. I want to make the transition into placements as natural and easy as possible. I want to make sure that lecture slides and pre-lecture work are uploaded onto Moodle as soon as possible and that you have enough time to complete the work. Additionally, I want to make sure that the lecturers and their teaching styles are up to the high standards they should be.
SCHOOL OF HUMANITIES, RELIGION AND PHILOSOPHY
CHARLOTTE STEVENSON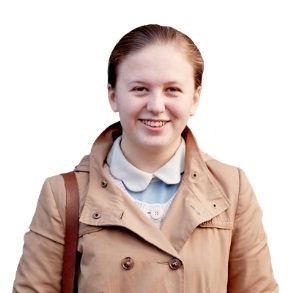 As an individual who strives for academic excellence, I think it is incredibly important to continue to represent the student bodies of the humanities, religion and philosophy programmes at York St. John in a way that enables every student voice to be heard and promoted to its fullest. In running for this position, my hopes are to increase awareness of this student voice and to integrate it further into larger decisions around everything from assignments and reading lists to further ideas and potential opportunities, ensuring that courses remain equally relevant, efficient and constructive for future applicants.
In addition to this, these subject areas are similar in aim whilst different in perspective and one of my objectives is to see more creative projects happening between these fields to keep students engaged with a number of collaborative ideas that will assist in increasing their skill base, knowledge, and hence, developing their versatility for life after graduation. In recognising that these areas of study have similar goals, my hope is that students will feel confident in proposing further ideas and as a result, continue to establish their own interdisciplinary projects across subjects in the future.
Part of what makes life at York St. John so unique and important is its focus on the bigger picture by recognising that each individual student has the right to positive learning environments, useful and up to date educational resources, and most importantly, access to any necessary wellbeing and further support they need in order to reach the standard they strive towards, whilst making sure that their physical and mental health remain in good shape. This is something which I wish to assist the Student Union with via this role as, in promoting this information, students will be aware of the support in place should they need to access it.
I feel that in ensuring full representation of these subjects as well as encouraging continual improvement, a key element is ensuring that students are aware of what is in place to support them throughout their studies. Alongside these ideas, I wish to sustain an approachable and helpful image as chair of school so that those studying these pathways are aware of where they can find me should they need to gain further information, or if they have suggestions and ideas for how we can continue to make York St. John a vibrant and exciting place in which to study. In being visible and in putting my proposed ideas and work ethic to practice, I believe that I can continue to represent and support the humanities, religion and philosophy departments as they grow to incorporate new developments and retain that original desire of encouraging students to be inquisitive, curious and innovative both within the classroom and in their every day lives.
JENNY MARCHANT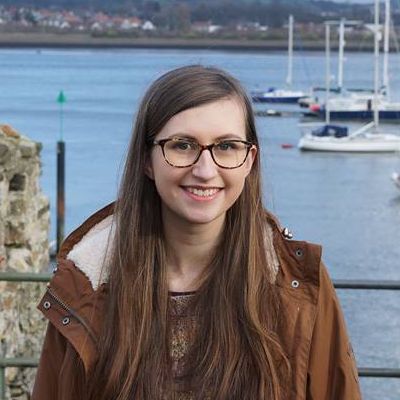 Hello! I'm Jenny, and I am currently in my second year at York St. John studying Religion, Philosophy and Ethics.
Over the past two years, I have thrown myself into university life. I've been an academic rep for two years, a student ambassador and a committee member for a sports club.
These experiences have given me the opportunity to engage with you as students, to find out what is important to you. My time as a rep has given me the chance to listen to your feedback, understand what needs improving throughout humanities, and raise the issues at staff/student feedback sessions. Ensuring students get the academic and personal support they need throughout their time at university is vitally important, and I hope to raise these issues and represent you, if elected Chair of Humanities, Religion and Philosophy.
My main aims are:
E-books: Expand e-book availability.
Library loans: Increase book take out allowance for subjects requiring more references
Deadlines: Stagger deadlines to keep stress levels to a minimum & to guarantee enough time to produce work to your best ability
Wellbeing: Expand exceptional circumstances support, ensuring students are guided through the process with ease. Increase student welfare support networks.
Academic Rep profile: work on a campaign to ensure reps are known & approachable, encouraging the feedback system.
Peer Guides: Pair first year students with second year 'peer' guides for further support and guidance & to help with any starting up wobbles.
SCHOOL OF LANGUAGES AND LINGUISTICS
LAURA GROVE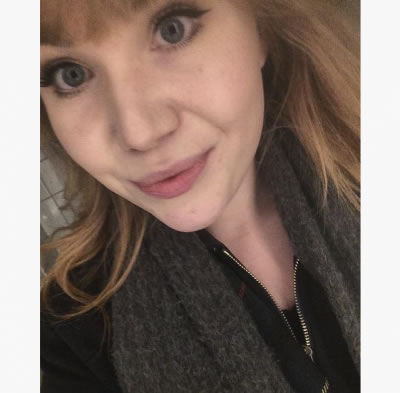 I have been an Academic Rep for the last two years and I am really keen to undertake even more of an active role within the school, and aim to work on filling the gaps in the following areas:
Improving the support for students mental health and well-being within the school, by increasing the support available, and introducing 'Wellbeing Reps', which work in a similar way to Academic Reps, but offer advice and support for students Wellbeing, and issues beyond academic work. Increasing the amount of support will help students not only enjoy their University experience but feel as though they have a greater support network around them during difficult times.
Additionally, I want to increase the amount of core textbooks available within the library for both undergraduate and postgraduate study, as I am aware there is a limited amount of these available, making sure you can not only access the resources you need but also so you feel as though you're getting 'value for money'.
Finally, I want to improve the support available for students studying abroad during their second year. Such as creating a forum where the current 3rd years who have returned can offer some advice to 1st years about to set off. Alongside support for 2nd years, trying to organise housing for the next academic year whilst they are abroad, and supporting them when returning back to York.
I really hope that you vote for me so I can continue building on the amazing work Steph and Alex have already done
RYAN LONG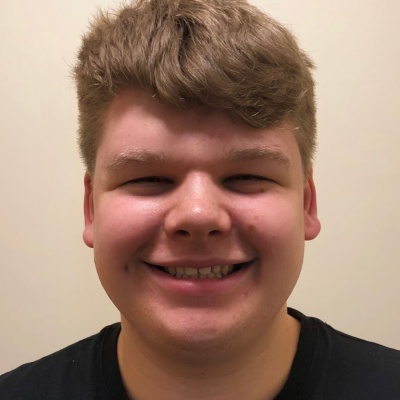 Engagement: focus on student - staff - student communication, using tutorials and drop-in sessions effectively, students and staff should have a good communicative relationship.
Correspondence: students need to value the feedback given to them, but also need to be shown the value of their feedback. Emphasis on mid- and post-module evaluation surveys - students need to see the benefits of their actions.
Accessibility: students need to know every opportunity that is available to them, so that they can utilise the tools they have. Improved openness and awareness of Study Development, tutorial booker and PASS sessions.
SCHOOL OF PERFORMANCE AND MEDIA PRODUCTION
ANNE MARIE CHAVE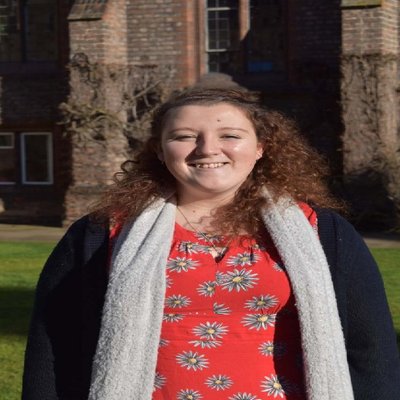 The arts have always been the most important thing to me, I think it is relevant and vital to every aspect of life and I believe that the people in this school should be recognised just as importantly as any other.
I wish to raise the voices of performance and media students in a way that lets us be respected and heard in a reasonable manner that suits everyone. I have been course representative of my subject for two years and wish to take the work we have done there further with all of the subject in the school.
ANNA GUNBY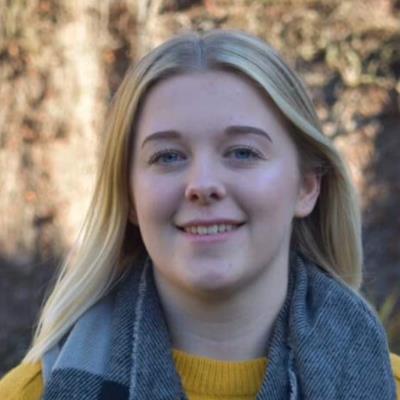 I believe that the arts are slowly being pushed aside, but I think the arts are an integral part of a person's education, just as much as as English and Maths. I am passionate about the arts and I want to give a voice to those who don't feel they can stand up and get their voices heard. I am not afraid to raise issues that have been made aware to me either through my own experiences or from others, I want to make sure the school of performance and media production does not get pushed aside.
I feel I can be a strong Chair of School who represents students interests and queries. I want to maintain and strengthen the student voice and empower each course representative to be able too fully express and problems and concerns for their course. I want to create an environment that makes each course rep and student feel that they can come to me if they have a problem or if they want to express anything positive for their course. As a dance student I often feel that as a course with only a small amount of students and lecturers we are often put on the outskirts of things and I want this to end. I want different courses and different disciplines to work and merge together to create greater performances and outcomes for each and every student to develop further and gain from other experiences.
If you choose to elect me as chair of school I wish to unite the course more to become more inclusive of all subject areas and courses.
RUTH HAYNES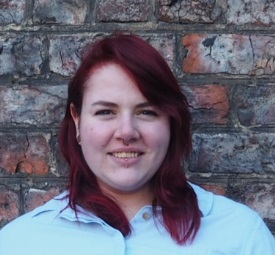 I believe that everyone should be able to access education and that there should be full support from those around them to help overcome any issue which prevents them from doing so. Each and every voice should be heard, many things are easy to fix with the right help and I hope to be 'the right help'. I will do my best to fix whatever it is that is preventing you from achieving your best and experiencing the most. I will be a friendly ear and a voice for each and every student in the school of Performance and Media Production, no matter what the issue I will do my utmost to make your voices heard. No one should feel forgotten, especially when it comes to issues such as mental health which are holding talented people back.
SCHOOL OF PSYCHOLOGICAL AND SOCIAL SCIENCES
EMILY JOHN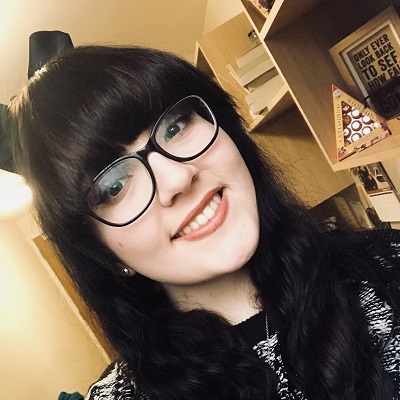 Hi, I'm Emmy, a first year Sociology with Criminology student and Senior Academic Rep!
Aside from being a student rep, I also get involved with the YSJ Life team, and won Rep of the Month for November through my dedication and involvement in supporting the school!
If I was elected as Chair of Psychological and Social Sciences, I would:
Be a bridge of communication between students, reps and staff to have an overall more comfortable experience
Support ALL courses in the School - Psychology, Sociology, Criminology, Counselling Coaching and Mentoring, and Police Studies
Work on improving relationships between students and staff
Be a welcoming port of call
Support my student reps to the best of my abilities
Please vote for me so that I can help to support my fellow peers and make the above come true!
RAPHAELLE PIQUIOT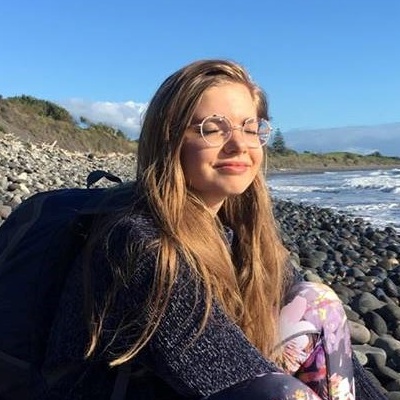 My roles as one of four of the Psychology Student representatives for the second year running, Chair of the Psychology Society and a Global Coordinator for Global Café puts me at the heart of student life and the university as an organisation. This has given me connections across the university at various levels amongst a wide range of students and staff. As an individual I am approachable, with good listening, communication and analytical skills, I like to see projects and ideas moving forward.
As a psychology student studying at York St John University, I feel I'm in a good position to undertake the duties of The Chair of School: Psychological and social sciences to represent all students of the school. I feel my organisation and communication skills are only going from strength to strength since starting at York St John last year. I believe that my ethos, experience and drive make me an excellent candidate for the position available. I would thrive to ensure that the quality and breadth of the of the Psychological and Social Sciences are maintained and continue to move forward.
SCHOOL OF SPORT
ABI CRANSWICK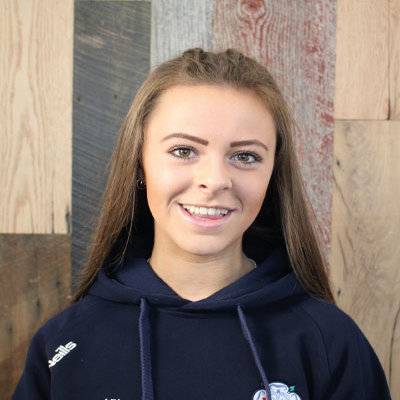 Friendly face - approach me about any issue big or small at my proposed regular drop in sessions.
Continue development of school of sport moodle page to improve communications across the cohort.
Improve engagement between sports students, academic reps and myself to ensure effective changes are carried out across the entire school.
Work closely alongside the sport senate officer to facilitate a positive relationship between academia and extra curricular sporting activities.
Maintain and strengthen established rapports with academic tutors and SU staff.
NUS DELEGATE
STELLA WOOLNOUGH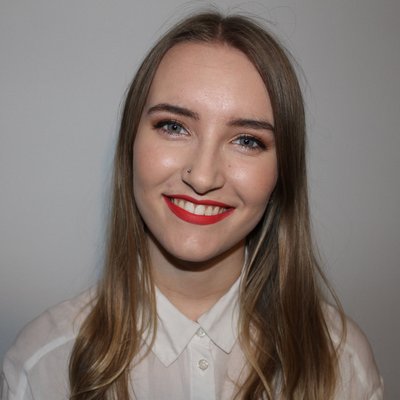 My name is Stella Woolnough and I am standing for NUS Delegate at YSJ because I could not be more passionate about representing students if I tried! I have strong experience in how YSJ's Student's Union works. I have been on the committee for Feminist Society for three years. I have volunteered, raised money and awareness and most importantly learned the ins and outs of the SU in this role. In First and Second Year I was an academic rep, which in my second year I received a GOLD accreditation for my commitment to the role. This led me to run in last year's election for Chair of ADC School, which I absolutely LOVE. Through being Chair I have fab experience in supporting students and staff in academic study and experience. This year I have co-founded the Art, Design and Computer Science Society, whilst writing and submitting my dissertation, interning at Aesthetica Magazine and being a student ambassador at YSJ! Through amazing time management in these roles, I have also attended Education, Sports and Societies, and student experience zones, as well as running AGM's and sitting on executive committee boards and Senate. Through these experiences, I feel I am fully equipped to represent the student body as the NUS Delegate. Vote for me and I will represent YSJ's Student Union on a national level like never before. Say it with Stella
Awards


Our Contacts
York St. John Students' Union,
Lord Mayor's Walk,
York, YO31 7EX