MEET YOUR CANDIDATES | THE PRESIDENTS!
PRESIDENT OF THE STUDENTS UNION
EMMA BAILEY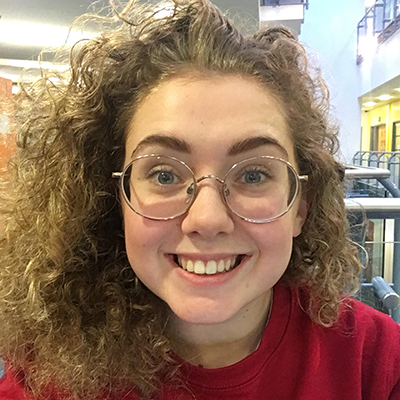 Below are my key manifesto points, some of the things that I will ensure happen during my time in the role:
Weekly Events – Every President elect aims to make the following year's events bigger and better. I want to incorporate this through making sure the events we provide are ones that our students will LOVE. I'm keen to make the Student Union the place to be on weeknights - recognising the biggest SU bar night of the working week is a Wednesday, I want to help make the other nights more popular; booking bands and improving event promotion, so everyone is in the loop about the great events on offer in the SU.
Sports & Societies Support – The SU has started 1-2-1 meetings for committee members, which is something I plan to continue; as the current President of a sports club, I found this very useful. Instead of scheduling 1-2-1's every week, I aim to allocate a couple of hours a week for committee members to drop in and ask me any questions, to deal with complaints, or praise anything that's gone on. This will be especially beneficial to smaller clubs, and committee members who haven't got the confidence to speak up in Zones.
Refocus the SU feeling – over the last couple of years, the SU has begun to feel like a business more than a union. I aim to make the building and ethos purely student focused, finding out what students actually want - responding accordingly using the feedback from previous years, and going across campus asking people what their President, and SU can do for them.
Leavers' Celebrations – Freshers' Week is the time for new students to be introduced to the campus, now I want to give something to the graduates - an opportunity to really celebrate the time that they have had at university, so they can leave YSJ on a positive note. Not everyone can make it to Graduation, and not everyone is a part of a club, so this type of event would be an inclusive celebration for all final year students on any degree programme.
Club membership payments – I aim to encourage more people to get involved with the SU, through changing the structure of membership payment through looking at how other SU's work.
GEORGE COOMBS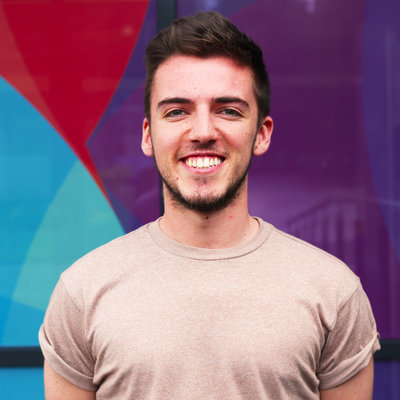 Feedback Structure - I've spent the last 8 months developing and working on the feedback structures to ensure you as YSJ students can communicate issues within your University experience. Although, this project needs more work; we've accomplished active ways of gathering feedback and now I plan on expanding this objective by creating a structure by which we as representatives need to respond to student issues, and also highlight when students will begin to see outcomes. Stage one has been implemented but now we need to expand to ensure students are informed correctly of the changes that are being made.
Communication - Open and transparent communication sits at the foundation of a well-established and working organisation. I plan on continuing my open comms policy, ensuring students are aware of the active changes within the University that affect YOU personally, but also reaching out to the student body by using your voice and ideas to influence the way we as a Union grow and progress.
Inclusive Events - Through semester one and two we as a Union have worked to ensure you never get bored; that events are thrown at your left right and centre, which in turn gives you greater opportunity to meet new friends and also get involved in the YSJ life. Going forward we need to create a wider spectrum of these events by hosting more inclusive events, for all our students. I will work with you as students to see how we as a Union can support open events for all of YSJ.
YSJ Growth, for YSJ Students - The University is expanding with new developments within facilities, programmes and even projects outside of York. I will ensure that the direction and objectives of the University will not hinder the values of our student population and that the student voice will always be at the heart of YSJ's growth.
FUN - York St. John's Students' Union is awesome and we're always here to have a good time with our students; from extra-curricular activities to the events we put on, so let's not forget that. I assure you, if you re-elect me we'll have a brilliant and FUN year, again.
PRESIDENT OF EDUCATION
STEPH FOXTON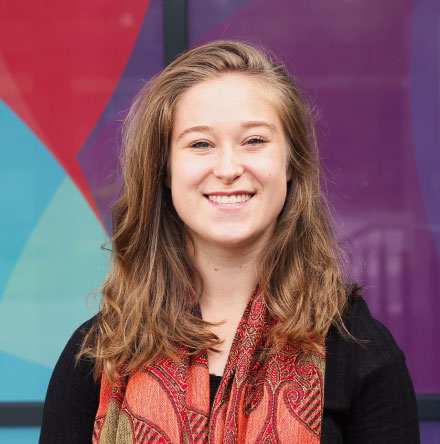 FREE PRINTING - As the price of student living rises in York, more support should be provided to students. We have to pay £9,250 a year but there's loads of hidden extras. One of them is the cost of printing. Portsmouth SU introduced free printing and saved students £1,600 after only 3 months - why can't we save money for students here at YSJ?
STUDY SPACES FOR ALL - In the most recent Education Zone, students were asked how they felt about the amount and quality of the study spaces on campus - 55% said that more was needed and 23% said that there was nowhere near enough! I want to make sure there's enough study space - for both course-specific and all-student needs - for everyone at YSJ.
MORE THAN A DEGREE - More than ever it is important that students finish their time at university with more than a degree (and I'm not just talking about student debt!). I want to make sure that students are given the opportunity to partake in EVERY extra-curricular activity available - be it sports fixtures and training, society meet ups, social sport, volunteering schemes, student researcher opportunities and more!
SORT OUT TIMETABLE - One consistent issue that is raised at every rep meeting and chats with students is timetable. I want to make the timetable system better so that students don't have to be in lectures until 8pm, don't have to be cramped into rooms too small, don't have to spend their Wednesdays in lectures, don't have to sit on the floor during lectures and that students are prioritized in facility/rooms bookings.
MENTAL HEALTH FIRST AID TRAINING - We are currently in the midst of a Mental Health Crisis. More and more students are struggling with mental health issues and with the Wellbeing Team being swamped and under-staffed there needs to be more for students who are struggling. I want to make it so that every Academic Tutor receives Mental Health First Aid training before they start supporting students. The university has a duty of care to its students so it should have more staff prepared to help students throughout their degree.
PRESIDENT OF WELLBEING & DIVERSITY
ASHTON PEARSON-CHILD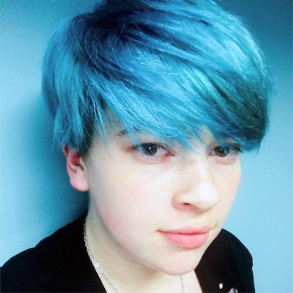 As a transgender student here at YSJ I believe that all students should have the opportunity for their voices to be heard. YSJ is an incredible university and it is my desire to build on the community, so everyone has the best university experience possible. My major goals as President of Wellbeing and Diversity would include:
The 'Our Community Campaign': With events/talks here at the university to raise awareness and celebrate all cultures/beliefs here in the vibrant YSJ community. Everyone should feel at home in YSJ and I encourage the crossing of social and cultural barriers. In a world of division, I want us to find unity within our university through a cultural celebration week, inclusion of international holidays, and events that would embrace the difference amongst our community.
I want to continue our University's LGBT+ awareness. This includes adding more Non-Binary toilets and getting involved with different events such a Bi-awareness day and Transgender Day of Remembrance. Our university recognizes and accepts people across the LGBT+ spectrum and whether straight, gay, bi, cis, non-binary, transgender etc. I hope to create a sense of belonging in the university.
I also want to increase our Universities sexual safety. This includes working with local bars/clubs so that students can go to bouncers or bar staff when they feel uncomfortable or unsafe. Also run an "AskForAlex" code word and a self-defense class. I also want to raise consent awareness so that students understand if a person is intoxicated they CANNOT consent. I want to work with other educational institutes and York city to increase, and work with, 'Street Angels' so more are available on busy days of the year.
I want to work on raising the visibility of both physical disabilities and mental health issues. This would involve fundraising activities and even art/literature competitions and displays to increase awareness. Many students suffer from stress and anxiety from the pressures of university, I want to actively promote healthy daily habits for ALL students (mindfulness, organization, yoga etc.) and inform students of 'warning signs' that they're under too much pressure. Encouraging students to turn to tutors and our wellbeing team for support.
I want to increase student and staff interaction so that we at YSJ always remain aware of the current issues and problems students could be going through. I would be standing as representative of ALL students and its important all voices are heard. I would hope to run a "meet the team" event so that current/new students can meet the SU staff. Increase Rep. Roles as they are a key communication between staff and students. I also promise to personally maintain a presence within the university so students feel they can talk to me. This way I can make sure no single person becomes alienate. This also allows me to adapt my proposals during the year to current issues, so that I can help students and staff come together in our incredible YSJ community.
JADE CORBETT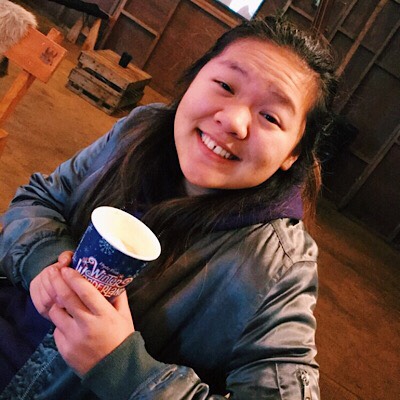 FIRST AND FOREMOST: I want to make sure you guys know who I am, where to find me and what I can help you with! It's my goal to represent all students and their ideas; thoughtfully, accurately and supportively.
DEVELOP A YSJ APP: I know how stressful University life can be, especially when trying to juggle a million different things! We need one place we can access everything; from your timetable, to your Library Account to even the lunch deals on that day! I want to help develop an app to do this to reduce the stress in your lives!
GENDER NEUTRAL BATHROOMS IN THE SU: Y'know what's great about YSJ? The fact it's like a giant family. I want to make sure everybody in the family feels safe and welcome to be who they are!
SOMETHING TASTY: What do we all want more than anything after a rough 9am lecture which lasts for 3 hours? A nice filling meal. Unfortunately for many, they don't have that option. I want to diversify the food available on campus to offer a wider variety to those with any dietary requirements (e.g. Celiac, Vegan, Lactose Intolerance etc.)
LOOKING AFTER YOU: Keeping you guys up to date with any events, activities or campaigns going on relating to your mental, sexual and physical wellbeing. I will also continue working on the current housing, money, safety and sexual health campaigns to make sure you guys are getting all of the support you need.
OLIVIA BOWERS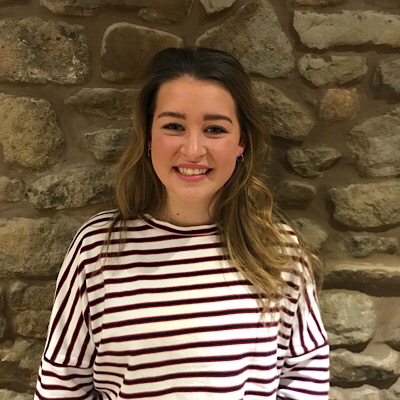 All aspects of health and wellbeing are of equal importance to me. I would like to raise the awareness of mental health and improve the support available for all students, by providing additional training to students and staff.
To further develop the WellU Programme, with the aim to engage all students. By providing a wider range of activities therefore enhancing the sense of community and belonging at YSJ.
I will aim to provide quality advice and guidance on student accommodation. I will further develop the housing fair and improve the links between local housing agents and students. I would like to create an online database that would rate current student accommodation from a student point of view.
I want to make student life an enjoyable experience for everyone! In order to do so, I want to get feedback from students on regular basis regarding events and campaigns.
STELLA WOOLNOUGH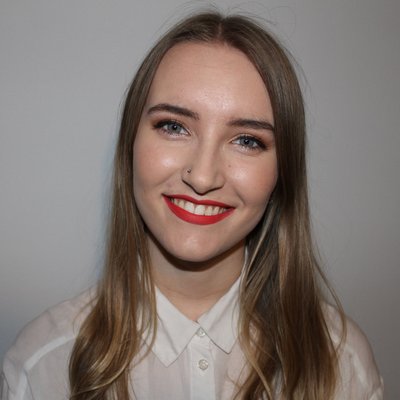 SEX-Promote healthy and consensual sex through continuing the Healthy Relationships project through consent and bystander workshops, and running campaigns to support Sexual Health through providing protection and support for ALL genders and sexualities.
MENTAL AND PHYSICAL HEALTH-to increase awareness of the importance of looking after your mental and physical being- and those around you! I want to join forces with Student Services to provide a closer network of support for students. Continue and develop the WellU programme with a focus into the importance of healthy eating. I aim to work on the clashes between lectures and Sports team's fixtures to improve motivation for students in both their education and personal wellbeing!
EQUALITY-To work to ensure that students with visible and invisible disabilities and Trans or gender-neutral students have comfortable access to toilets around campus. I would love to bring diverse and international students together with others studying at YSJ to create an equal and dynamic community. I also want societies and sports to feel as if they are treated as equal within the SU.
FINANCIAL SUPPORT-Moving away to university and managing your money can be difficult. I will provide support for students who are struggling financially and get YOU BACK ON TRACK through budgeting and money saving advice!
GET DRUNK, SAFELY- Continuing to develop the Plan Safe,Drink Safe,Home Safe campaign, and support the Street Angels York initiative to ensure that our students are safe and having a brilliant time on their club nights.
Awards


Our Contacts
York St. John Students' Union
Lord Mayor's Walk
York, YO31 7EX