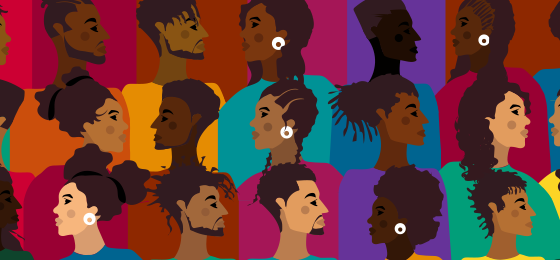 YSJSU
Black History Month
1st October 2021, 10:39am
Black History Month
October is here and it marks the beginning of Black History Month which seeks to highlight the immense contribution that people from African and Caribbean backgrounds have made to British and world history; contributions that many believe have been overlooked by society despite their impact. It is incredibly important that we recognise these, not only in the month of October but all year round.
York St John Students' Union has a wide range of content planned for Black History Month which will seek to educate and inform everyone on Black history. The first week of October will focus on the origins of Black History Month with a historic timeline, looking at why it is important and where you can learn more. Throughout the month of October, we will be releasing videos of various staff members at York St John asking what Black History Month means to them in the hope of stoking conversation about the topic which is going to be vital to spreading information around such an important topic. Hate Crime Awareness Week is also taking place during Black History Month, and I feel this is an important area of crossover, with hate crime rising in recent years, and we will be running events on this in collaboration with York St John and the North Yorkshire Police to educate others on hate crime, how to report it and by running Bystander Training.
Our BAME Liberation Officer, Kalen Reid, has been working hard on producing content for you all which will inform you on all manner of aspects of Black History. They will be releasing 4 different reads and watch lists focusing on 4 different themes: Black history, Black Fiction, Black Women, and Black Classics. Kalen will also be putting together a collection of recipes by Black chefs which will hopefully encourage people to put forward their own recipes. Alongside this content, Kalen will be working alongside the Students' Union to put on a screening of a Black History Month Film which everyone is invited to come down to. They will also be creating a Staff Training Padlet which will allow members of staff at York St John to ask questions around the subject which will be incredibly important to educating and raising awareness.
Through the work of Kalen, the Students' Union, and the wider body of staff and students at York St John, we aim to use Black History Month to create a lasting impact. We seek to educate everyone on the contributions of people from Black backgrounds to our history and society so that we are not simply spotlighting such an important topic through the month of October but that the conversation and awareness last all year round.
Recent Posts