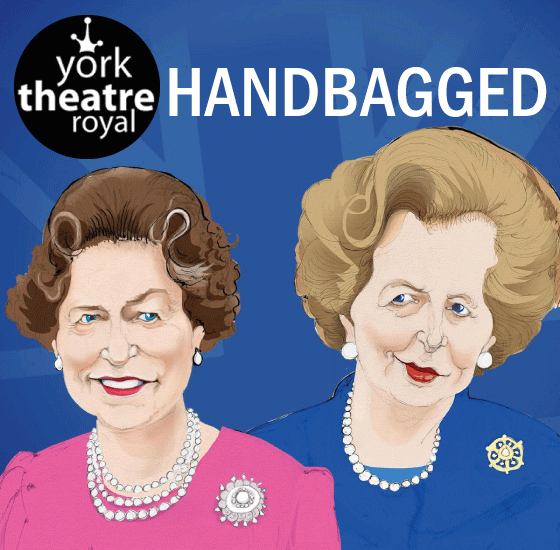 Handbagged | York Theatre Royal
Via York Theatre Royal:
The monarch and Her most powerful subject.
Handbagged imagines what may have happened at the Queen's infamous weekly meetings with Margaret Thatcher.
Entertainingly told and packed with satirical humour, the two women collide as they share their opposing views of Britain's role in the world.
With a supporting cast of Ronald and Nancy Reagan, Geoffrey Howe, Denis Thatcher and others, Handbaggedis funny, sharp and mischievous.
Moira Buffini's comedy became a huge West End hit and went on to be nominated for Best Comedy at the 2015 Olivier Awards.
Starring Susan Penhaligon and Eve Matheson.
Don't miss the post show discussion on Tuesday 30 April with the cast and creative team.
Book your tickets from York Theatre Royal here.
York Theatre Royal | Wednesday 24th April - Saturday 11th May | Evenings 19.30 | Thursday and Sunday Matinees 14.30 | Tickets from £15
Event Time:

Wednesday 24th April 2019, 12:00 am

Venue:

York City Centre



Please note that by attending this event, you are agreeing to any photos and/or videos featuring you at the event can be used in future marketing material for the Students' Union. This can include, but is not limited to, social media pages, the SU website and printed literature.
Awards


Our Contacts
York St. John Students' Union
Lord Mayor's Walk
York, YO31 7EX