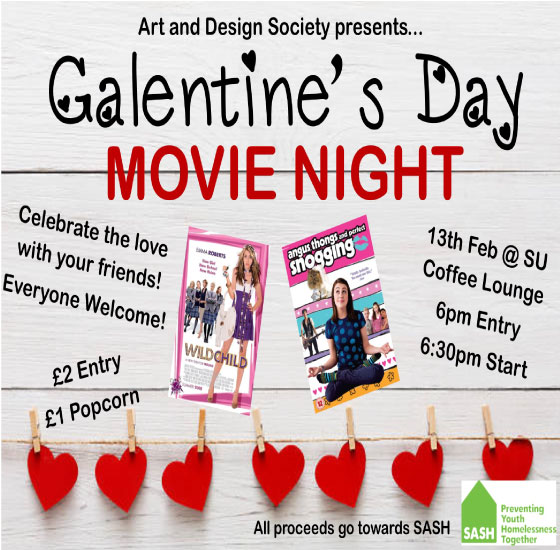 Art & Design Soc's Galentine's Day
Join the Art and Design Society in the SU Cofee Lounge to celebrate Galentine's Day this February 13th!
Enjoy a chilled night of classic romcoms like Angus, Thongs, and Perfect Snogging, and Wild Child!
Refreshments and popcorn will be available to buy on the night, so bring your flatmate, best friend, course mate, partner, siblings, family, or anyone you want to celebrate love with! <3
In the words of Leslie Knope: 'You poetic and noble land-mermaid!' <3
All proceeds from the night will go towards SASH, a charity helping prevent youth homelessness in North and East Yorkshire.
There are currently no event dates scheduled.
Awards


Our Contacts
York St. John Students' Union
Lord Mayor's Walk
York, YO31 7EX