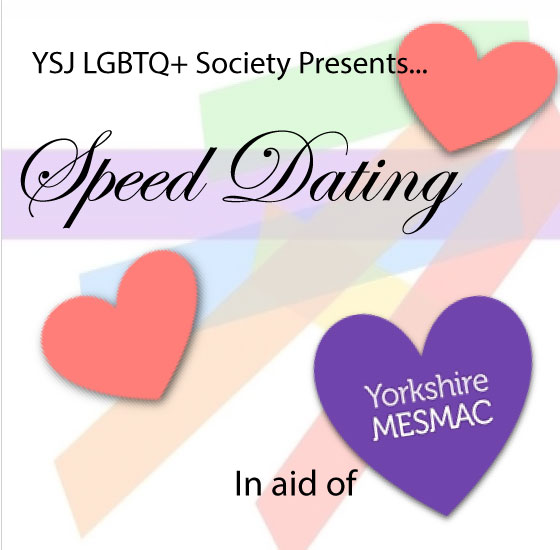 LGBTQ+ Presents Speed Dating
Looking for your SOUL MATE? Not found them yet?
Let LGBTQ+ Soc help!
Found them already? Not looking for anybody?
Come have a pint, meet some new people, and help us support MESMAC Yorkshire!
YSJ LGBTQ+ Society host Speed Dating to help you find your person! MESMAC are providing free and confidential sexual health checks, and promoting safe sex. Themed raffle prizes to be won!
There are currently no event dates scheduled.
Awards


Our Contacts
York St. John Students' Union
Lord Mayor's Walk
York, YO31 7EX