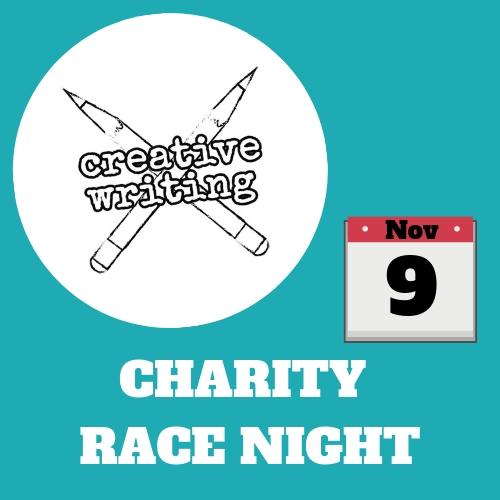 Creative Writing Society Charity Race Night
Join the Creative Writing Society at their Charity Race Night, raising money for Assistance Dogs UK - Canine Partners.
Races, raffle prizes, and a rowdy crowd - what more could you want?
All betting rules will be fully explained on the night, so in the meantime, why not buy a horse for £3? You become its owner, choose a name, and you'll win a prize if it comes 1st!
Contact [email protected] for more information.
We hope to see you there! Friday 9th November, 6.30-11pm in the Students' Union Coffee Lounge.
There are currently no event dates scheduled.
Awards


Our Contacts
York St. John Students' Union
Lord Mayor's Walk
York, YO31 7EX