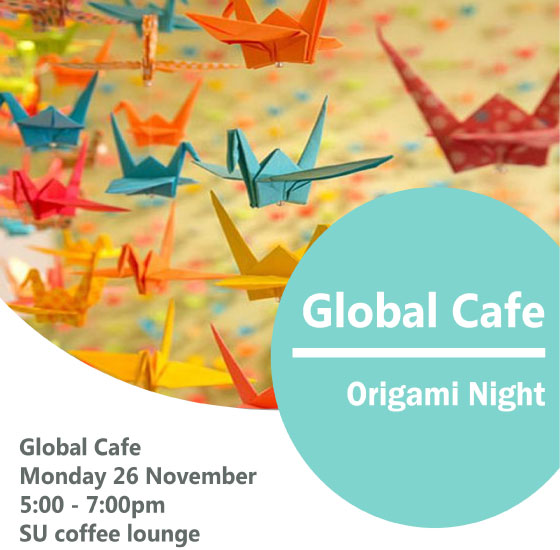 Global Campus: Origami Night
"Time to find your hidden talent!
Join us to learn the Japanese art of creative paper folding and try some traditional Japanese snacks - suitable for complete beginners!
Free entry, food & drink for all students"
Global Cafe runs every Monday during termtime from 5-7pm in the SU Coffee Lounge. We are here to bring all students from all over the worl together to share stories, cultural differences and experiences at univeristy whilst having fun each week!
Get in touch with the International Student Support to find out more at globalcampus@yorksj.ac.uk
{event_dates}
Event Time:

{date_start}

Venue:

{date_venue}
{/event_dates}
Awards


Our Contacts
York St. John Students' Union
Lord Mayor's Walk
York, YO31 7EX