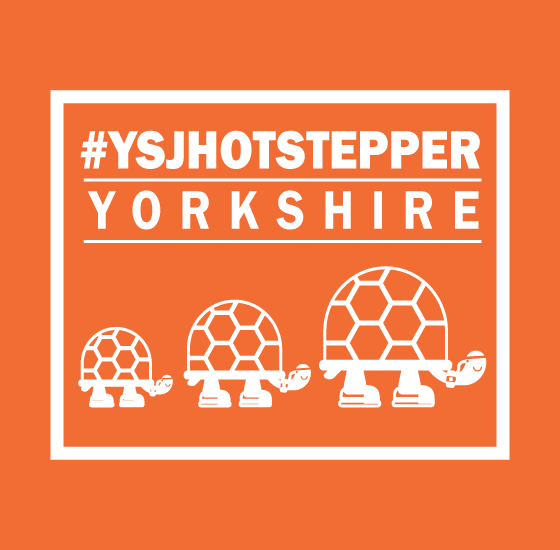 SW5 | Hot Stepper Challenge
YSJ Hot Stepper is a challenge for teams of up to five or individuals to walk the jaggered circumference of Yorkshire over 4 weeks (Not actually Yorkshire, just the step equivalent).

You free good bag at the beginning of the challenge - full of things to assist you while out and about in the beautiful spring weather (Sunglasses - we should have bought you a mac!!) .

The starts on 24th April! To join before then - go to http://ysjsu.com/news/article/sw5_goody to register. If you see this after then - just email sw5@yorksj.ac.uk and we will see what we can do.
{event_dates}
Event Time:

{date_start}

Venue:

{date_venue}
{/event_dates}
Awards


Our Contacts
York St. John Students' Union,
Lord Mayor's Walk,
York, YO31 7EX