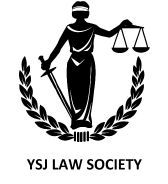 Activities
Law Society
We are an inclusive Law society catering for both law and non-law students that will help develop necessary career skills such as public speaking and connect you with the legal industry throughout the country through networking events. 

 

·         Our main aims are: 

  

o    To set up a mentoring scheme to help with first year Law Students. 

o    To hold debates and moots with big events scheduled in. 

o    To network with law firms within York and throughout the UK. 

o    To gain experience for future careers through talks and advice given from visiting speakers. 

o    To schedule regular court visits. 

o     Hold events and workshops that focus on improving key skills, such as CV writing, public speaking and tips to improve your essay writing skills. 

 

Membership for the whole year is £15. 
If you have any other questions or need any other information please feel free to email the President on [email protected] or Vice President at [email protected] Alternatively, feel free to message us on social media at 'YSJ Law Society'.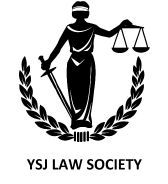 CHRISTOPHER HEALE
Society Vice-Chair