The SU Building is now closed, however staff are still available via email, further details regarding the current situation can be found here:
Opening Times: SU Closed Bar Closed
---
---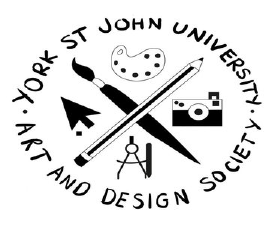 ---
---
Documents
---
---
---
---
Art and Design Society is a space where you can engage your creativity and learn something new in the process! We welcome everyone who study an arts degree, use art as a hobby or simply want to try something new! There is no such thing as being "bad at art" as we explore and try out new arts, crafts and design challenges weekly in our chilled out sessions! Meet new people who share a passion and/or curiosity for art and engage in our extra art socials such as pottery painting, life drawing around the gorgeous city of York and exploring museums and beautiful countryside views around Yorkshire! As always there's always the uni life socials of fancy dress nights, bowling, movie nights, charity events, bar crawls and more to get the most out of university life! Take a break from studying with Art and Design Society and you might just find your inner Picasso!
Noteable Achievements


Nominated for New Society of the Year 2018


Nominated for Most Improved Society of the Year 2019


Silver Accreditation 2019
Get Involved
---
---
Awards


Our Contacts
York St. John Students' Union
Lord Mayor's Walk
York, YO31 7EX