YSJSU
Your Vote, Your Voice.
Your Vote, Your Voice.
Jenny Marchant, President of Education
My blog this week is a little different to others. Instead of being an update on what I've been getting up to, it's got a bit of a political twist. Shock! A previous local youth council representative returns with a political blog. I'm a dork, I know…
This week, the Students' Union is encouraging all York St John students to register to vote which we'll be promoting across campus!
On Tuesday 8 October, I've arranged for City of York Council to come along to the University to help you register to vote. Look out for them in Holgate, where they'll have a Voter Registration stand packed with freebies, including cake! They'll also be making registering to vote as quick and easy as possible, all you'll need to know is your address and your National Insurance number.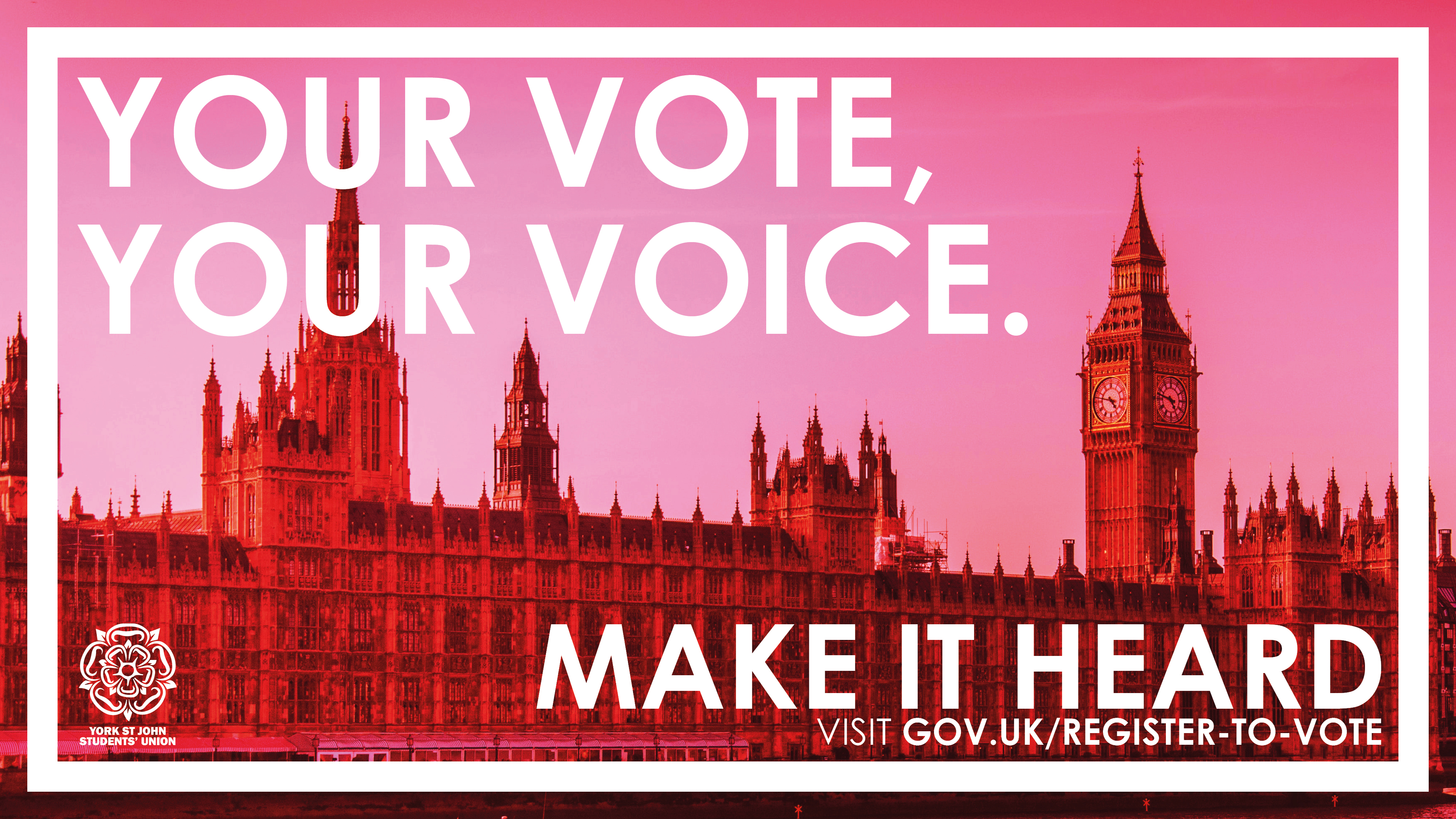 Registering to vote is one of the most important things you can do, whether you're a politico like me or not. If you've just moved to York for the first time or moved to new student digs, you won't be eligible to vote. Meaning if, or when, there's a general election, you won't get to have a say in who runs our country.

I want to take a stand against this and ensure that as many York St John students as possible are able to use their vote.

It's not my job to tell you who or what to vote for, but I can't stress enough the importance of voting. We're so lucky to have the right to have a say in how our country is governed and what direction we take. It doesn't matter which political party you take a stand for, as long as you're using your voice!
Make sure you register to vote here.

City of York Council will be helping students to register to vote in Holgate on Tuesday 8 October between 10am-2pm.
Recent Posts