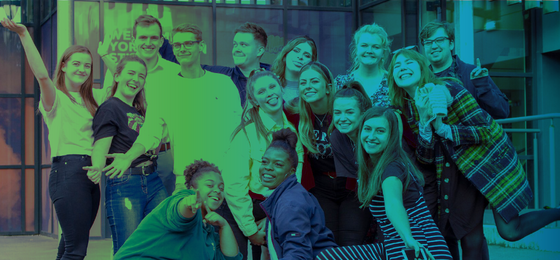 YSJSU
Meet the Candidates!
15th February 2021, 10:38am
Meet the Candidates!
President of the Students' Union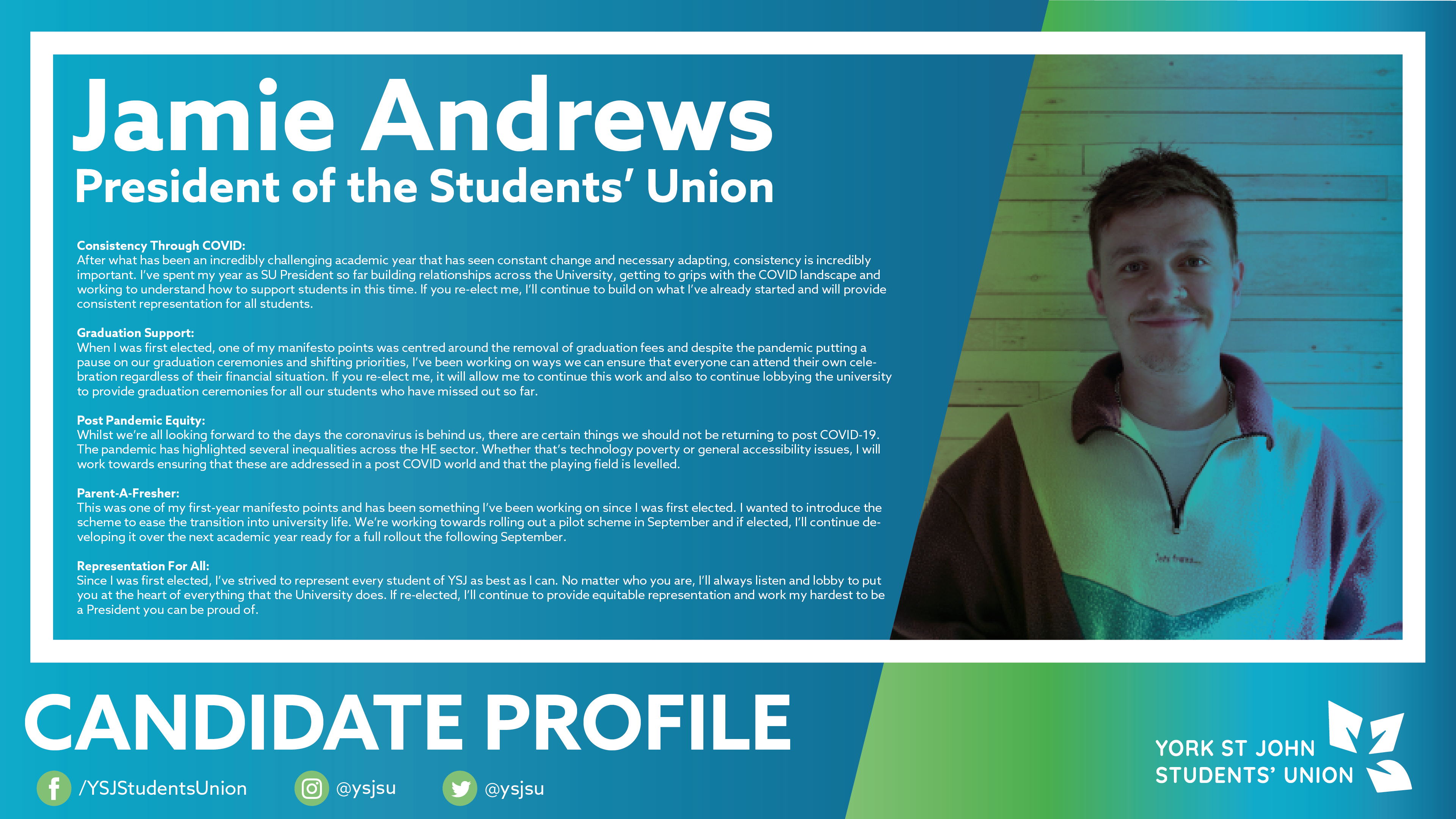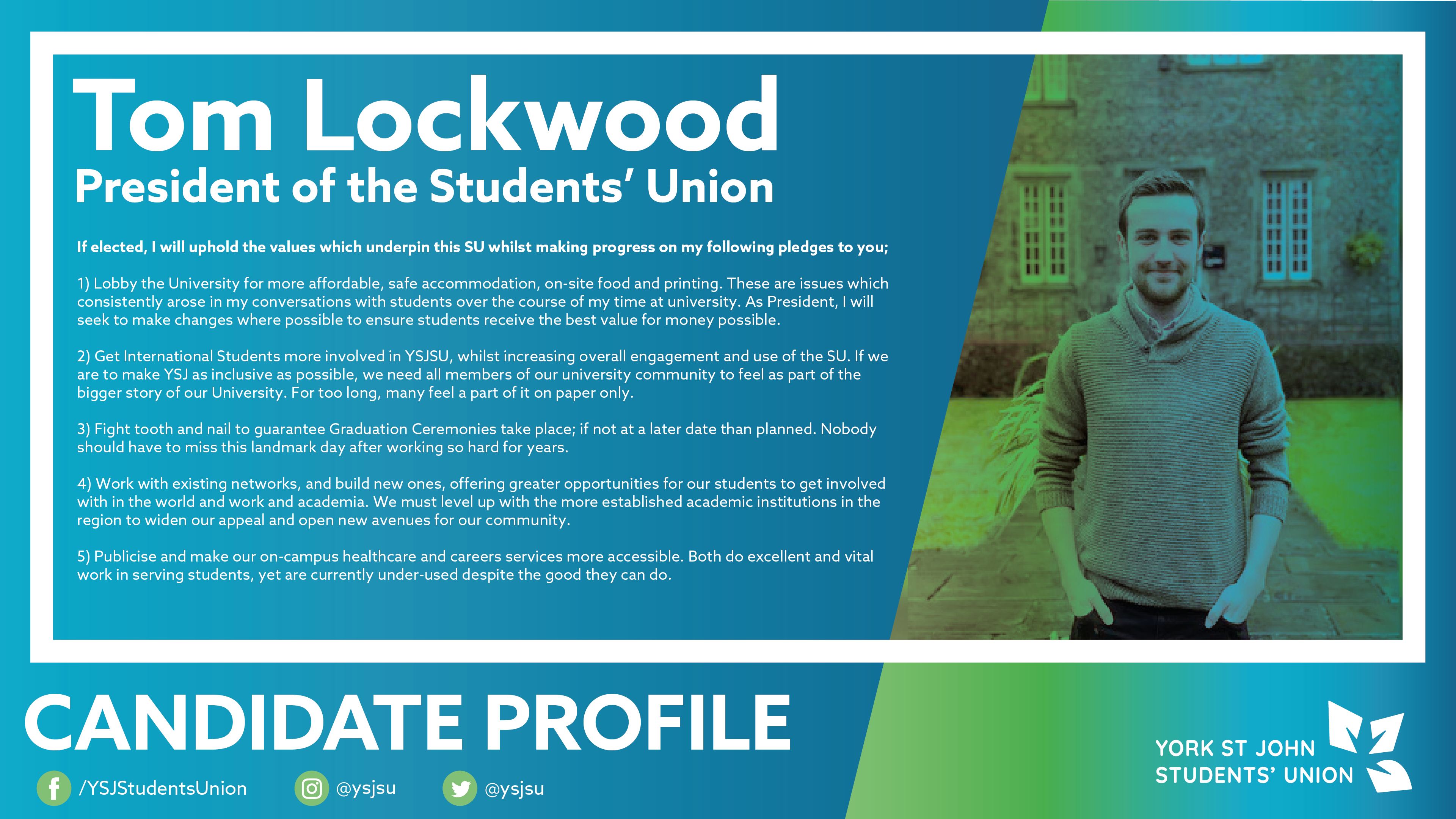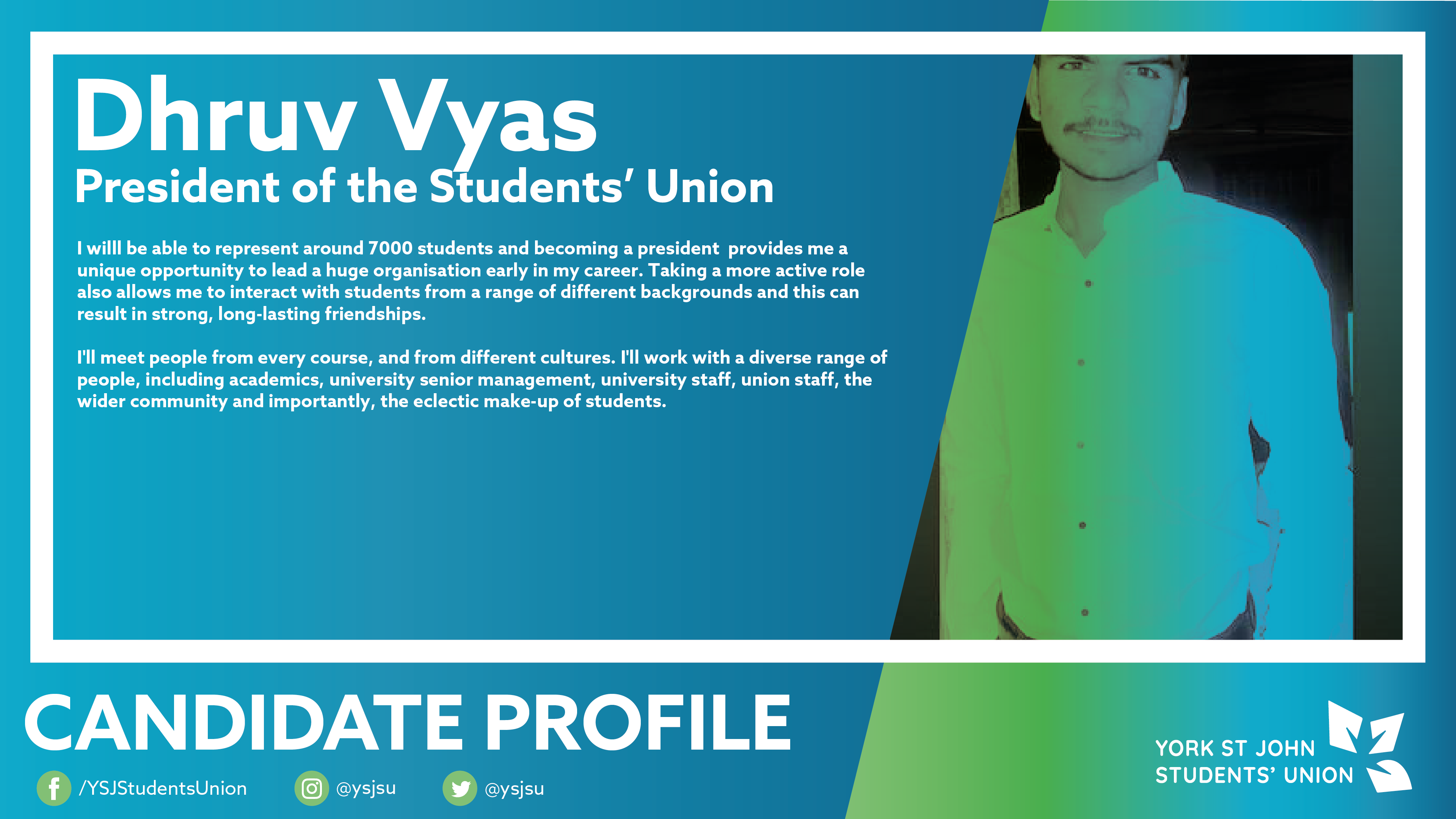 President of Education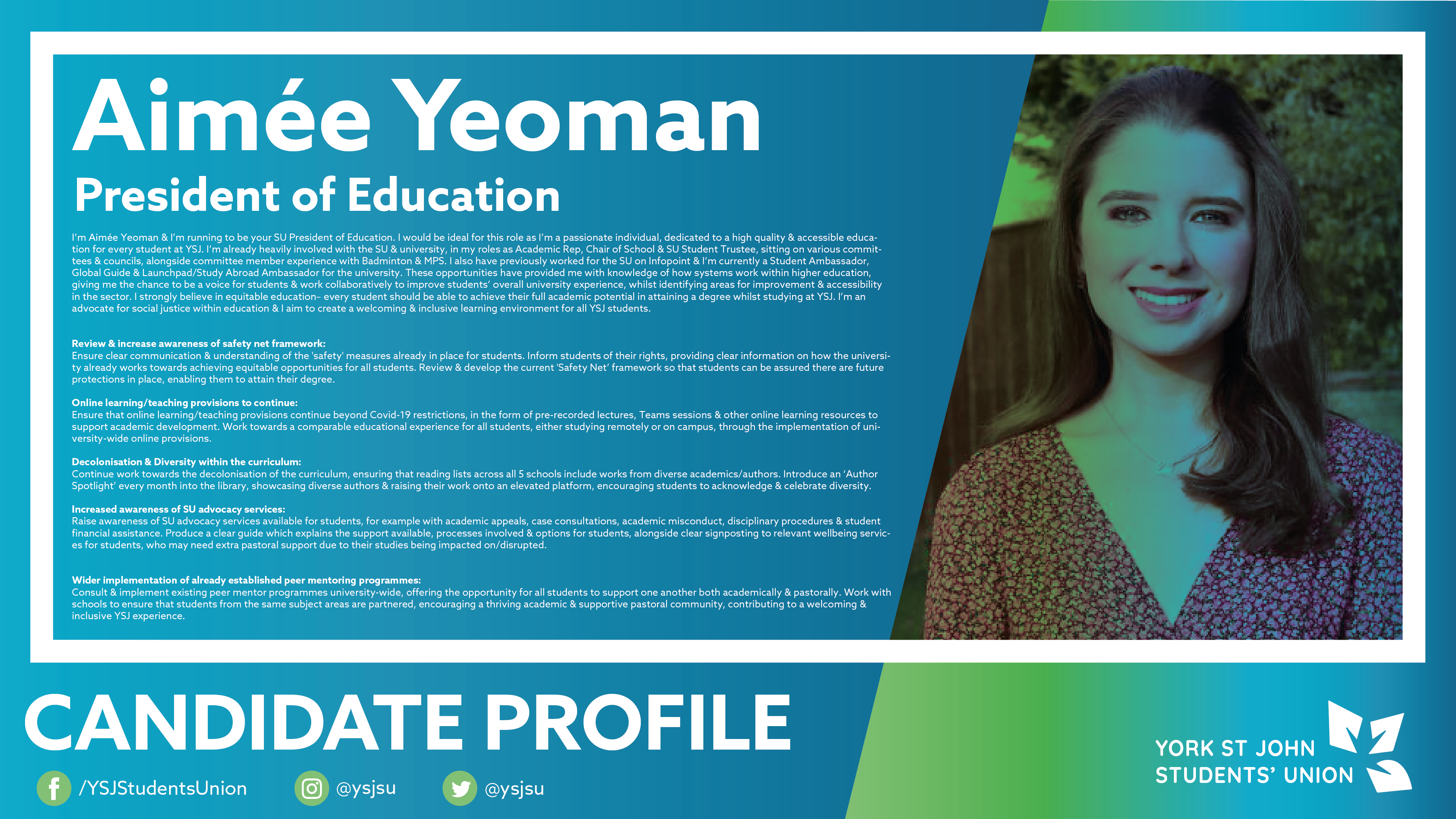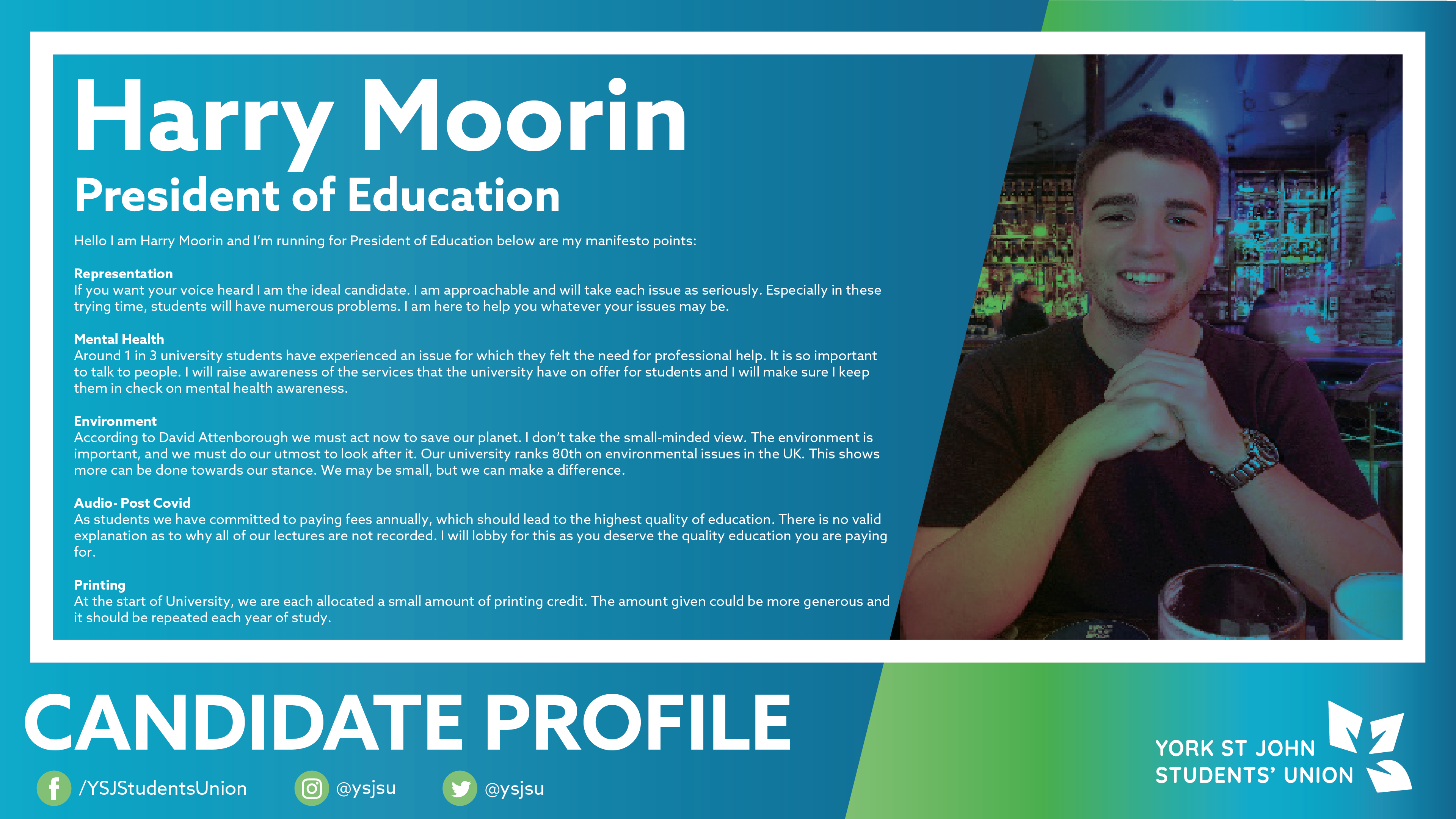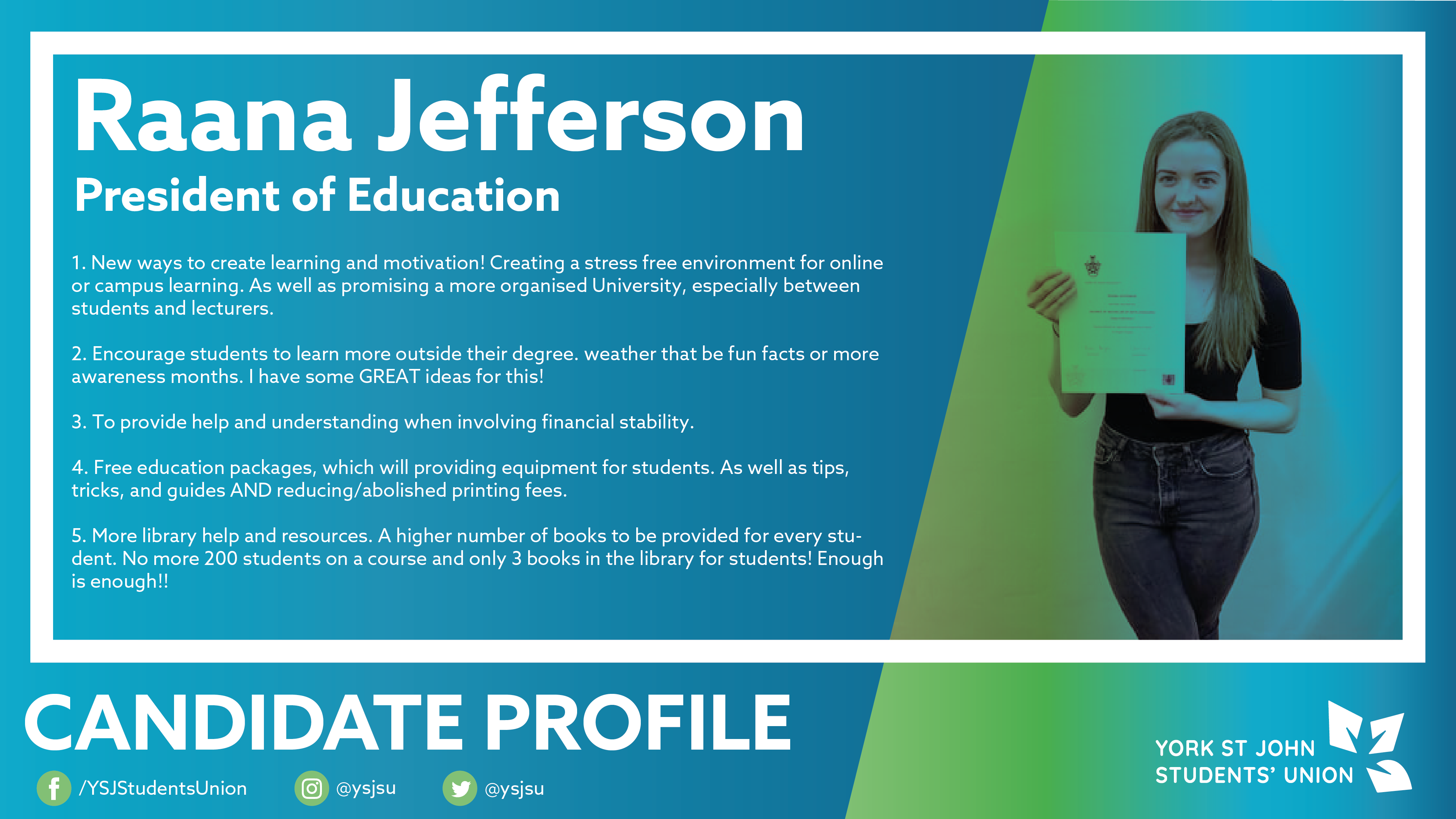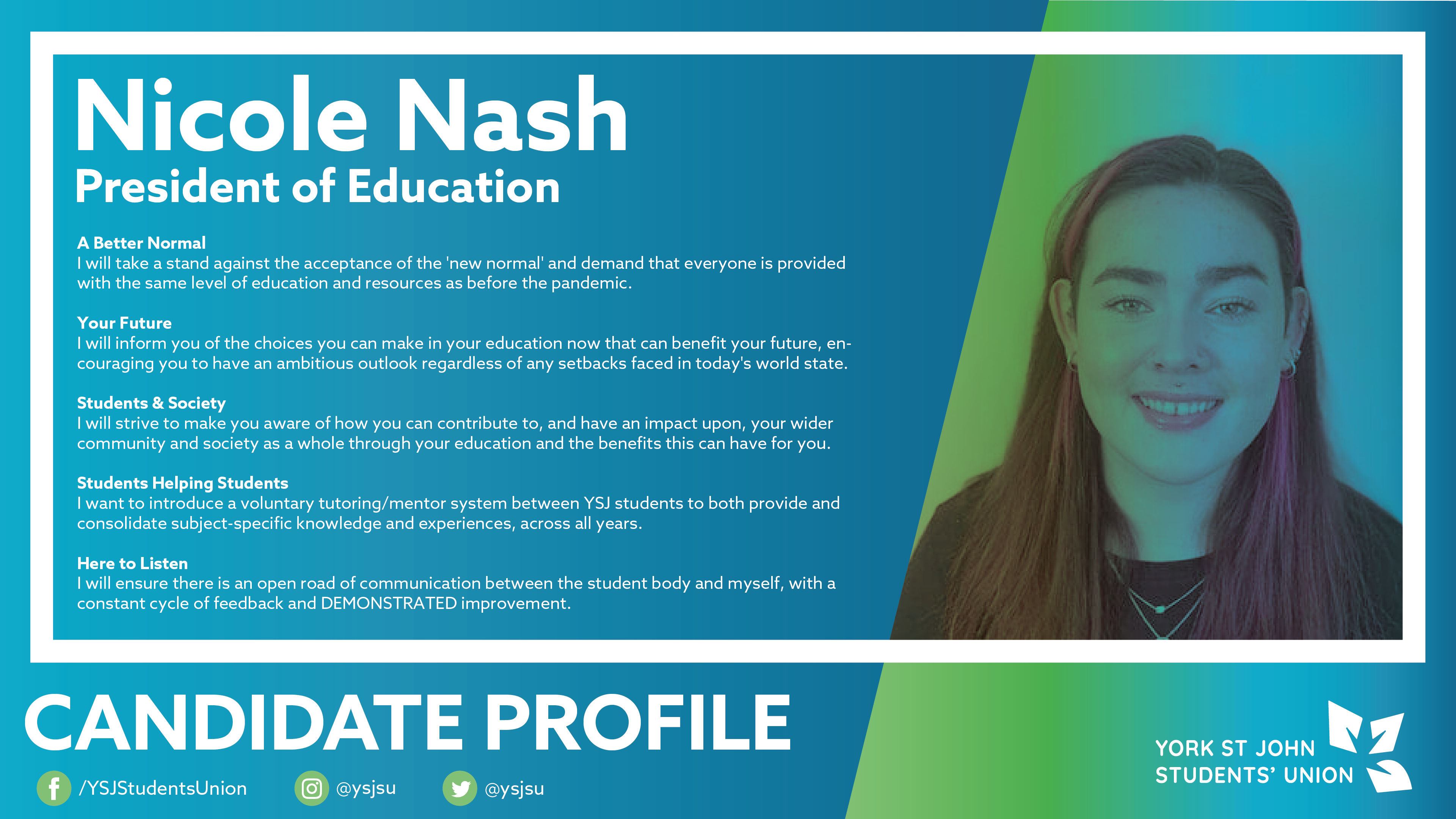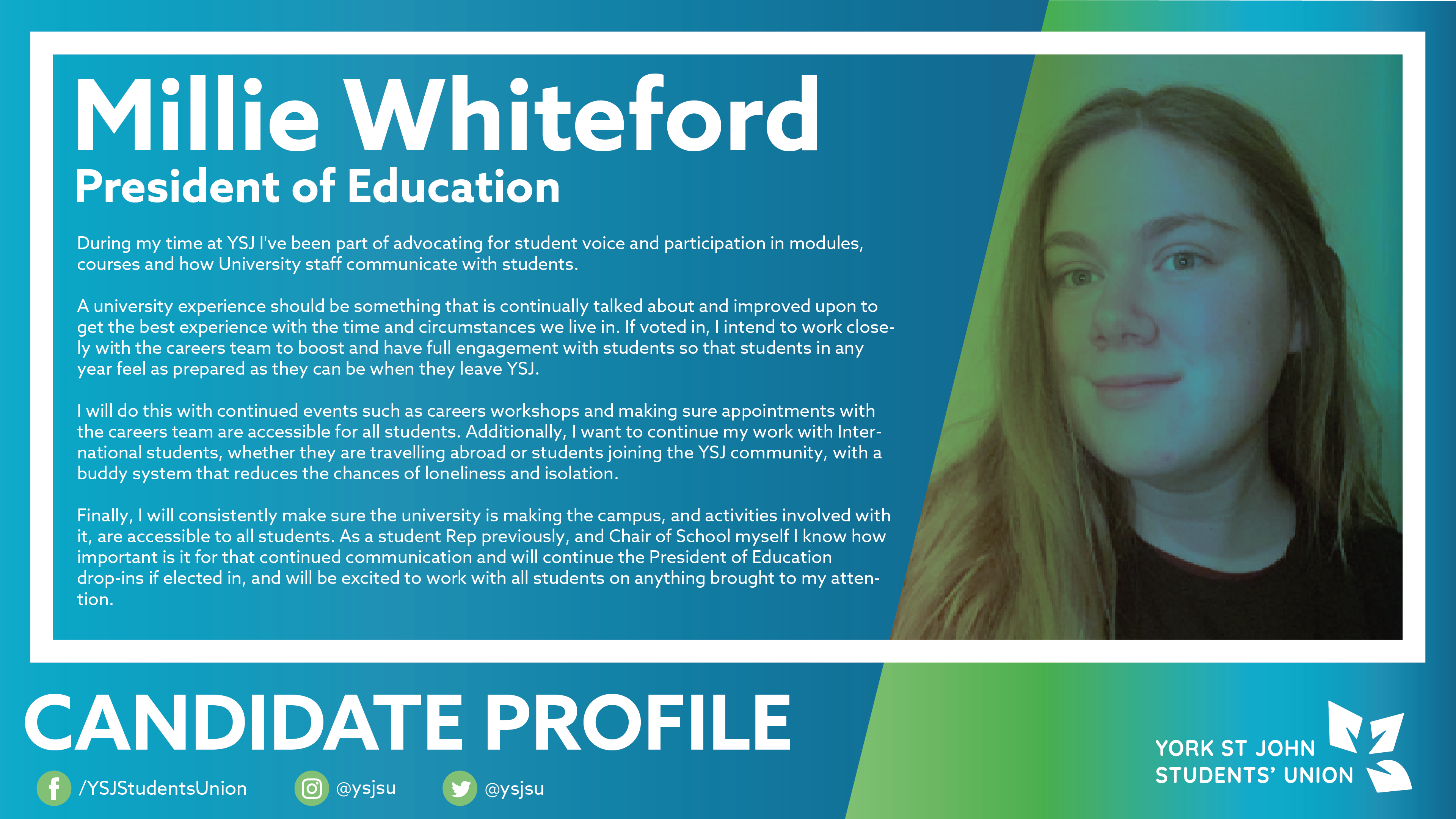 President of Wellbeing & Diversity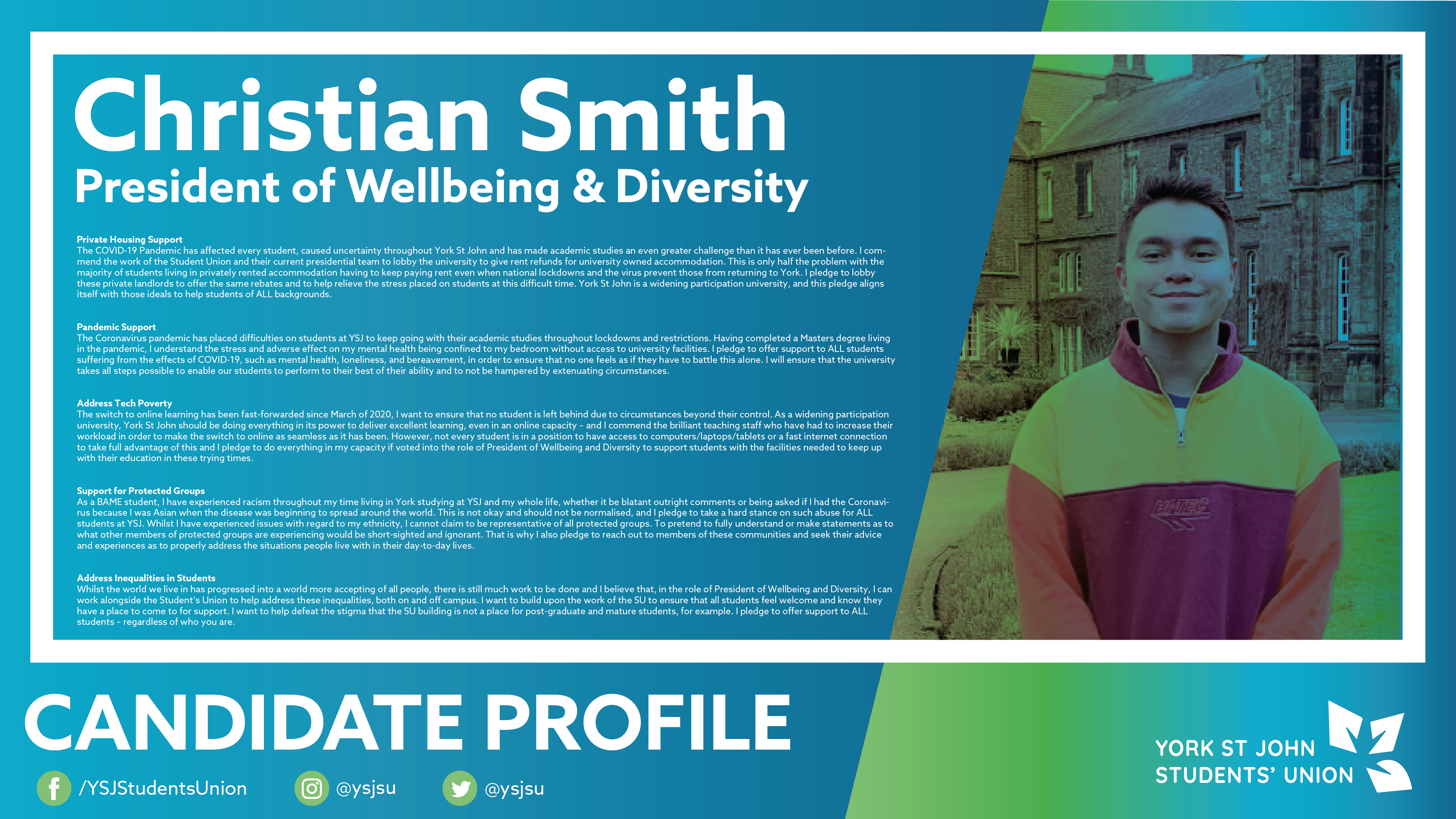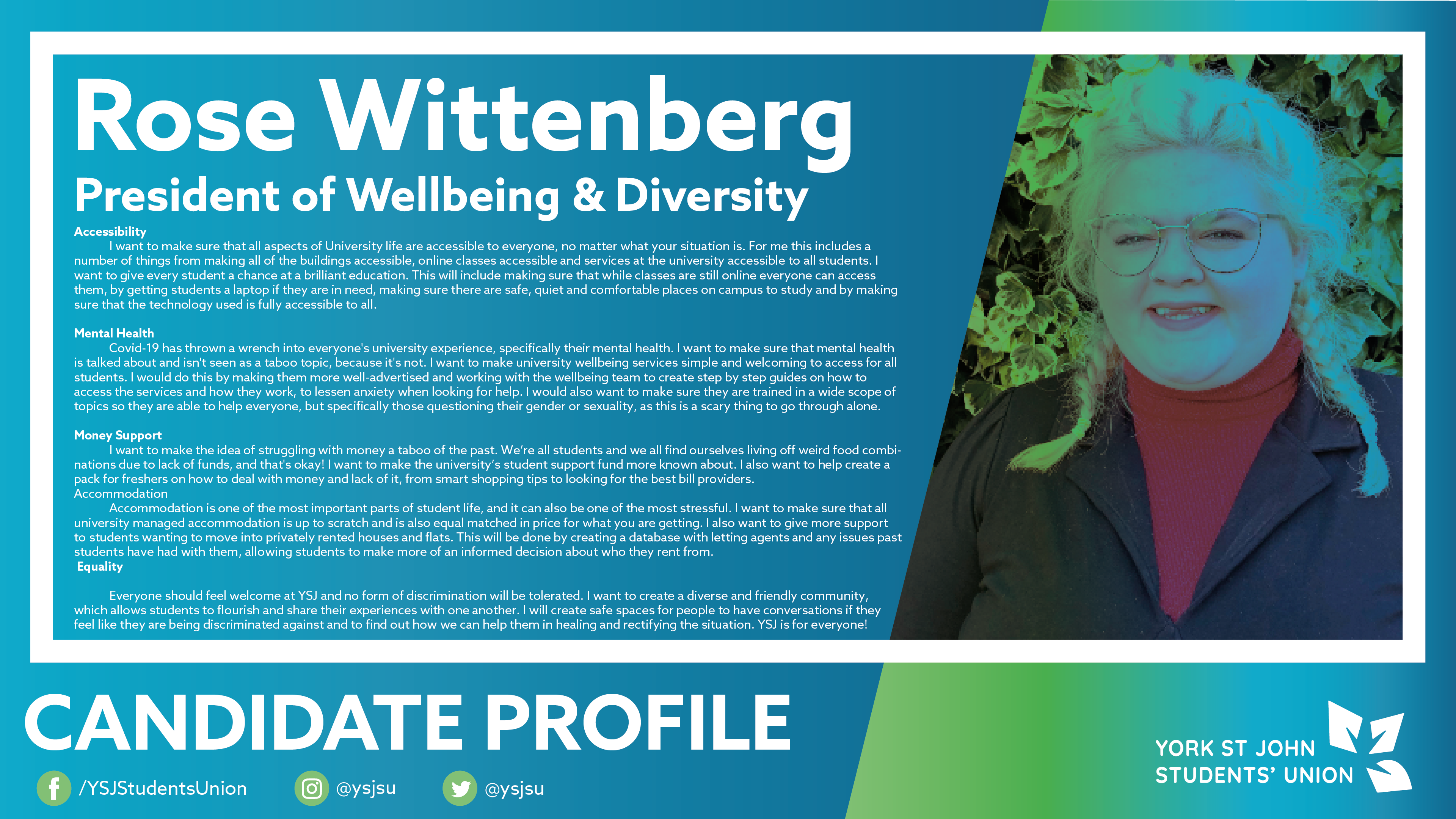 LGBTQ+ Officer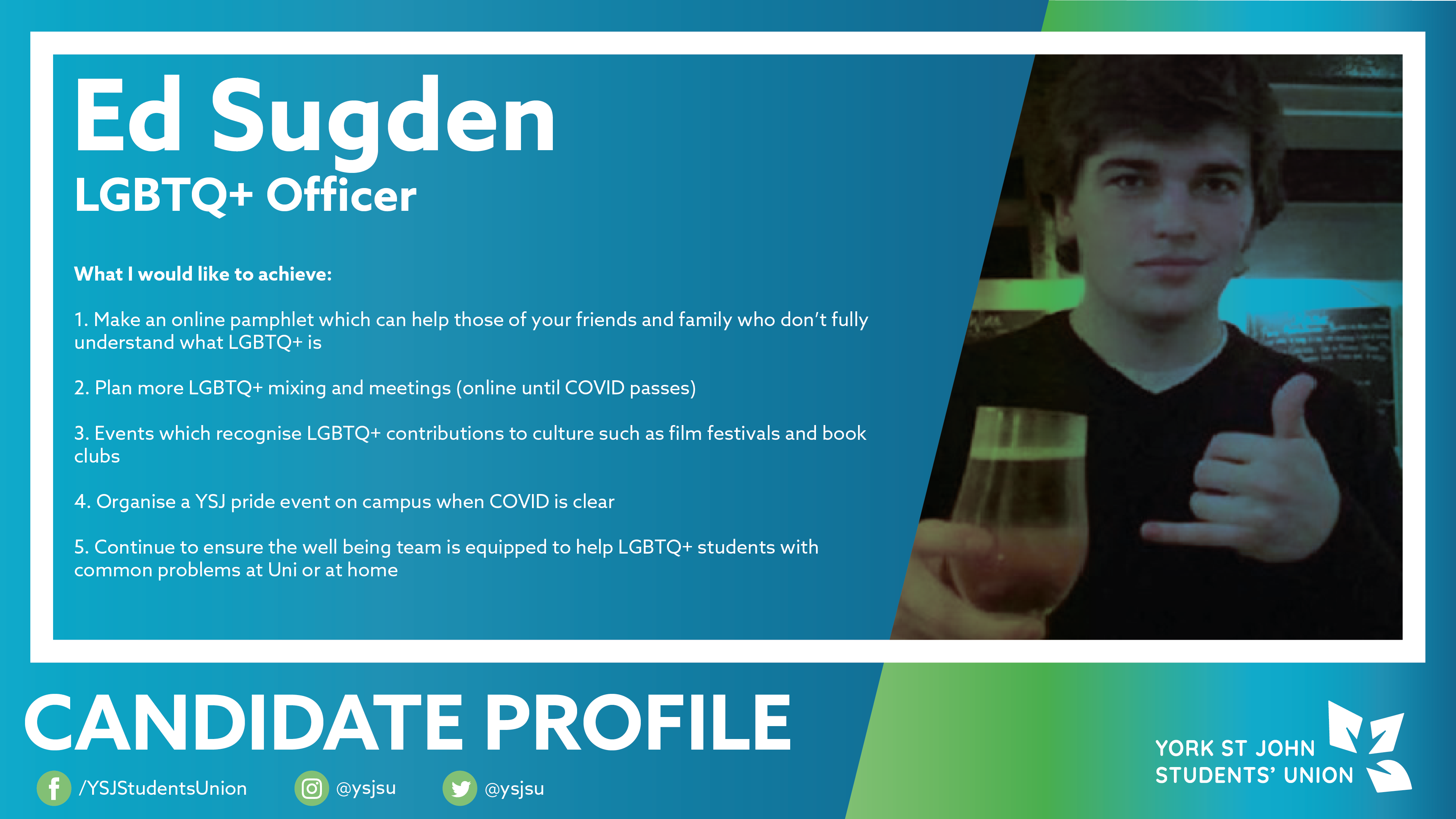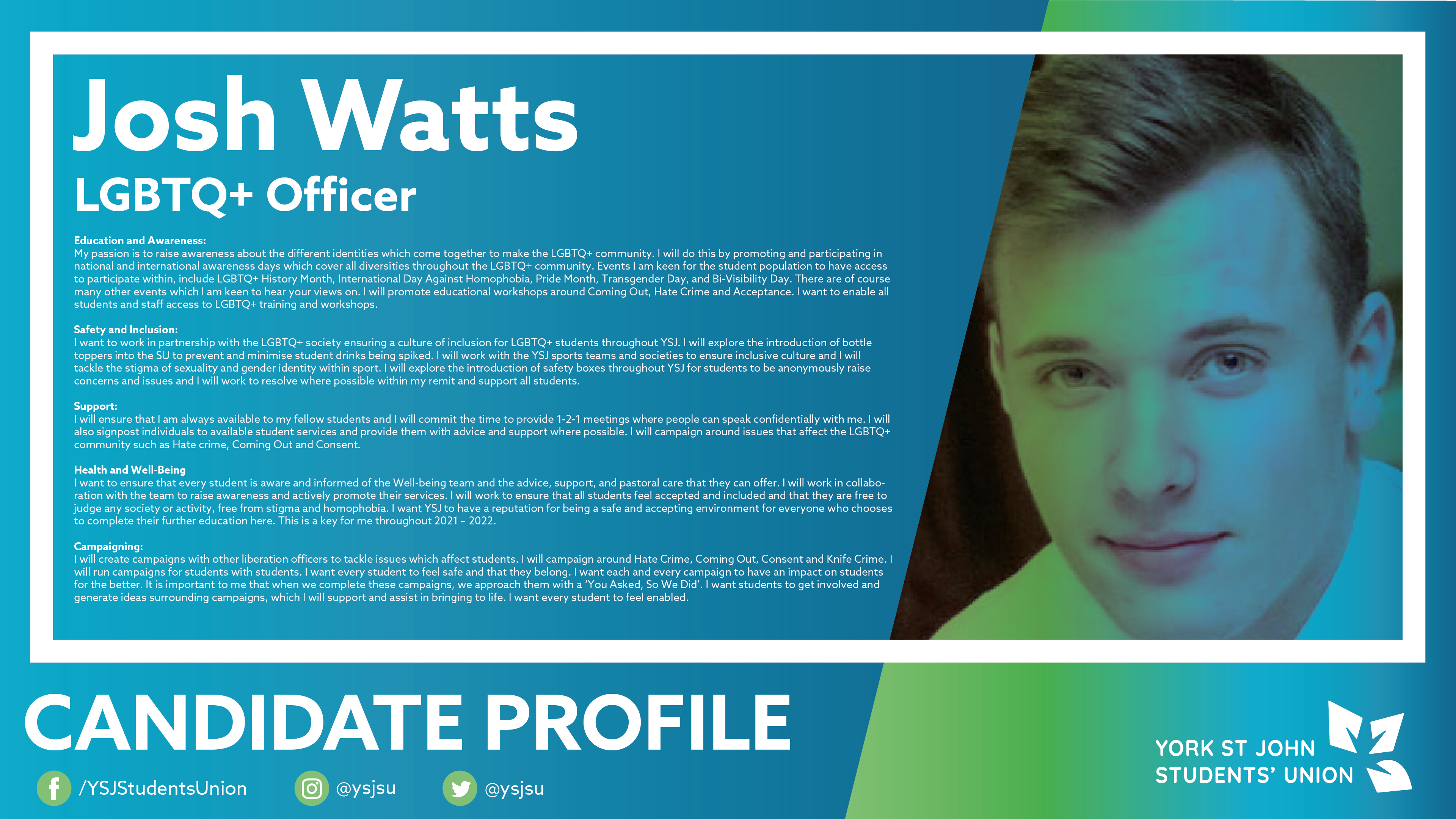 International Students' Officer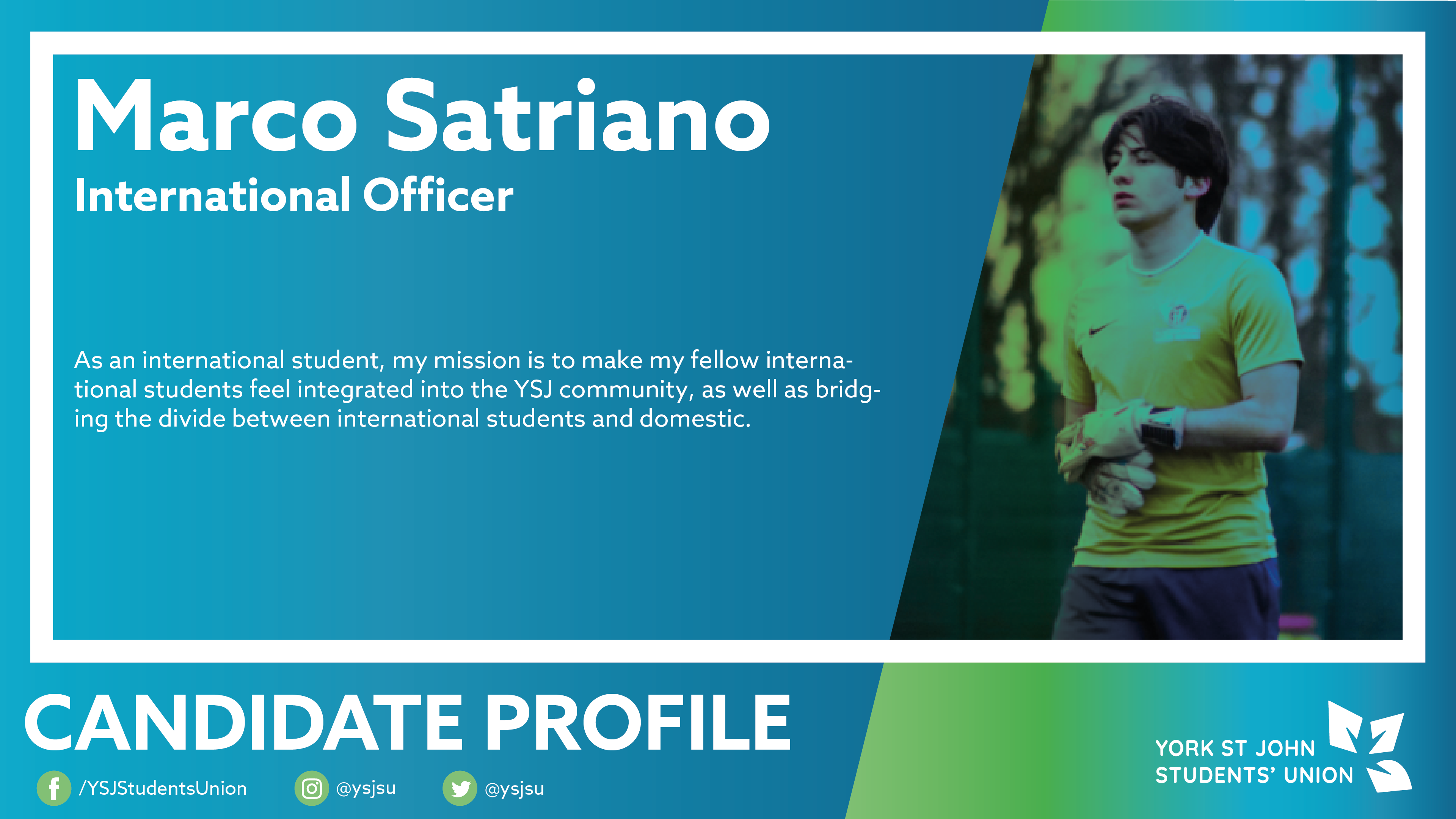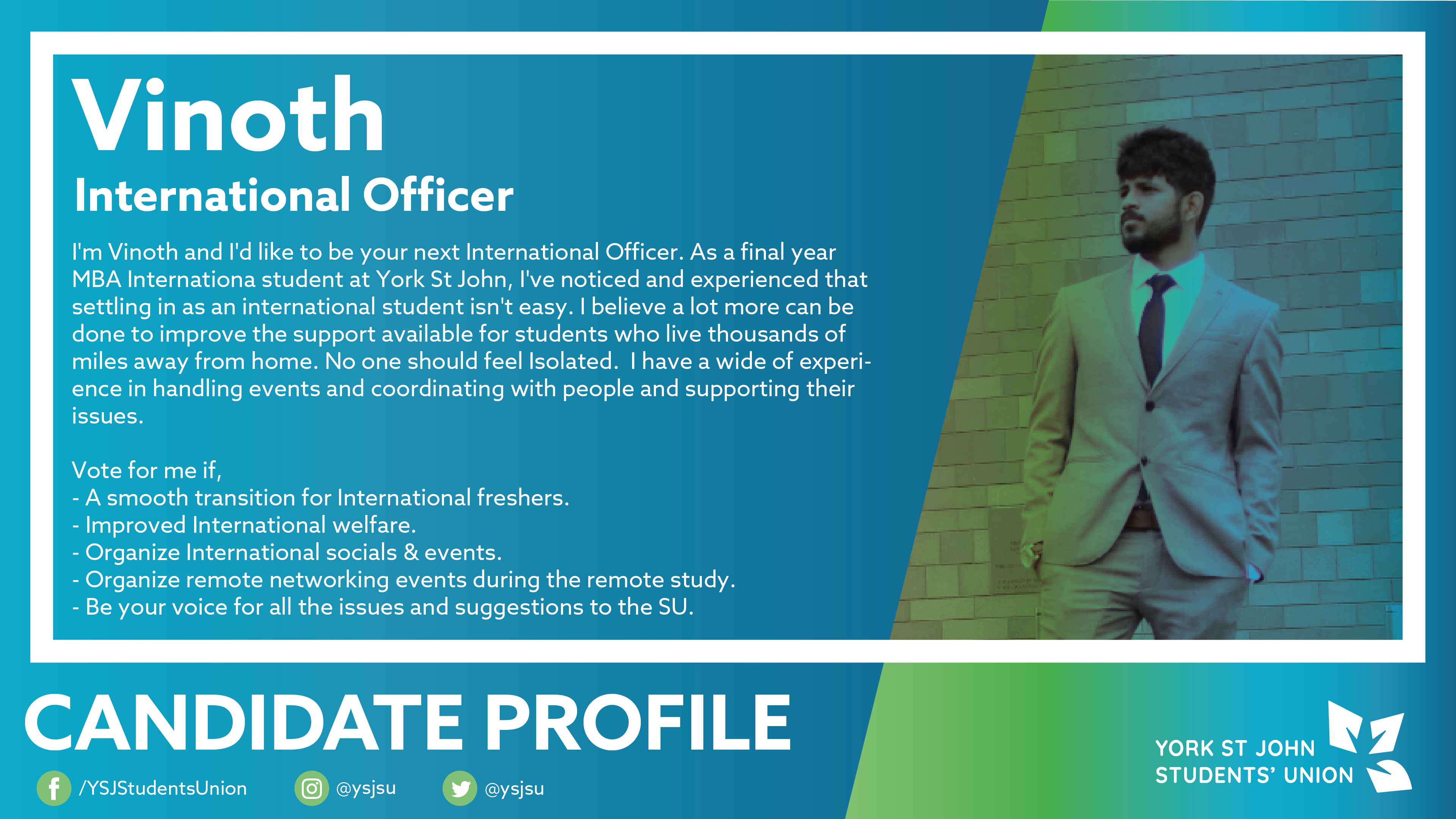 London Students' Officer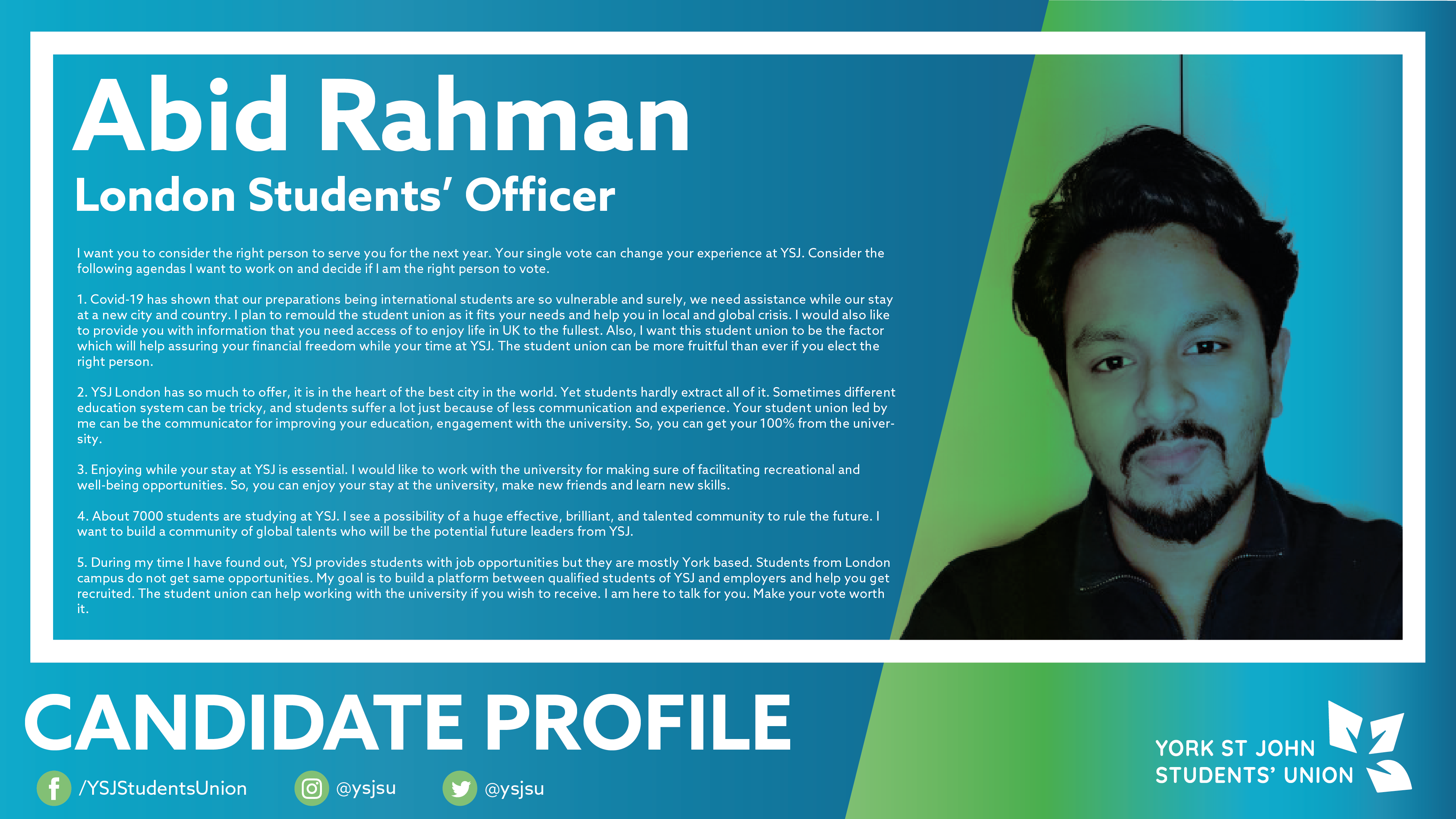 Download here.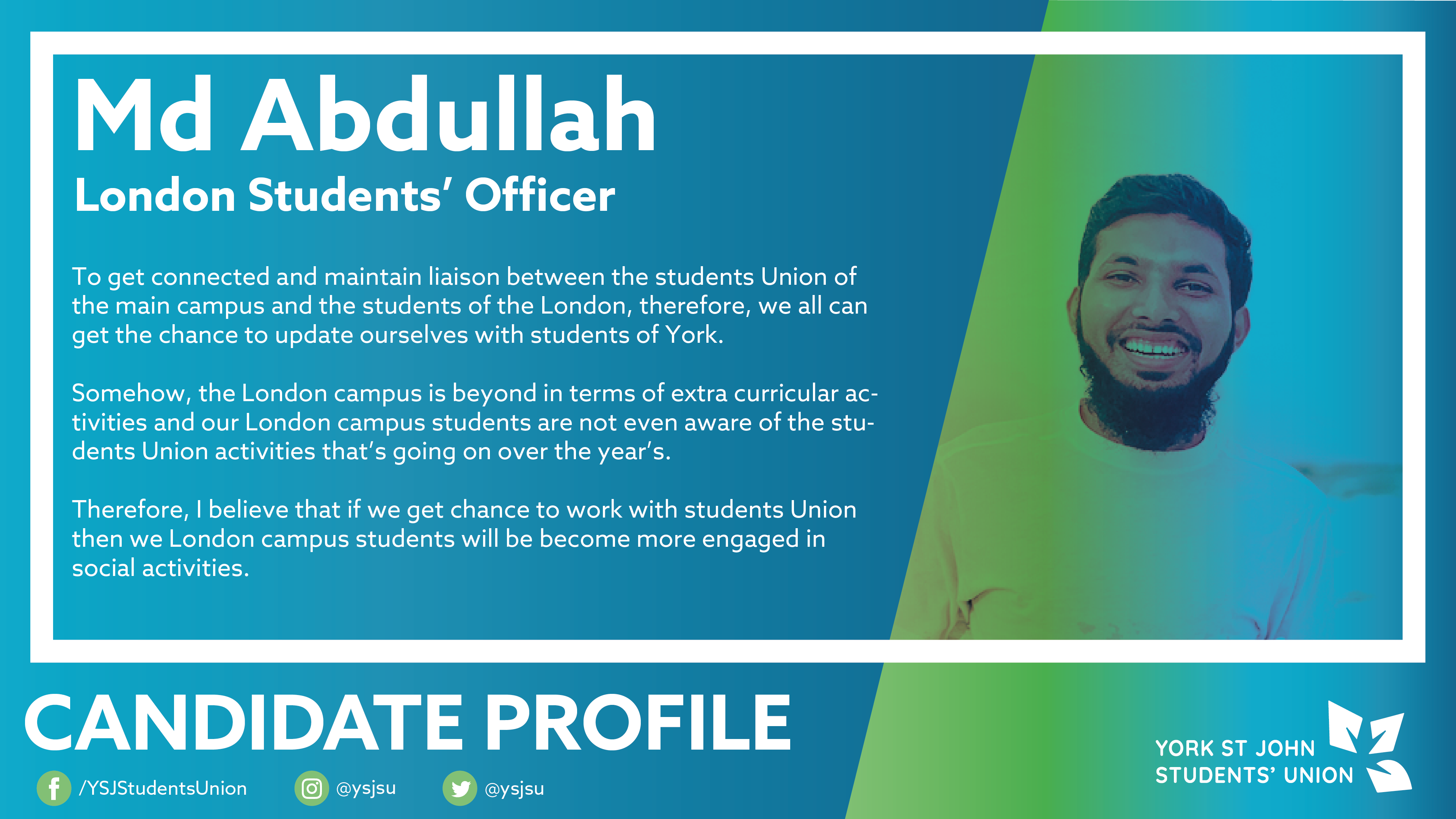 NUS Delegate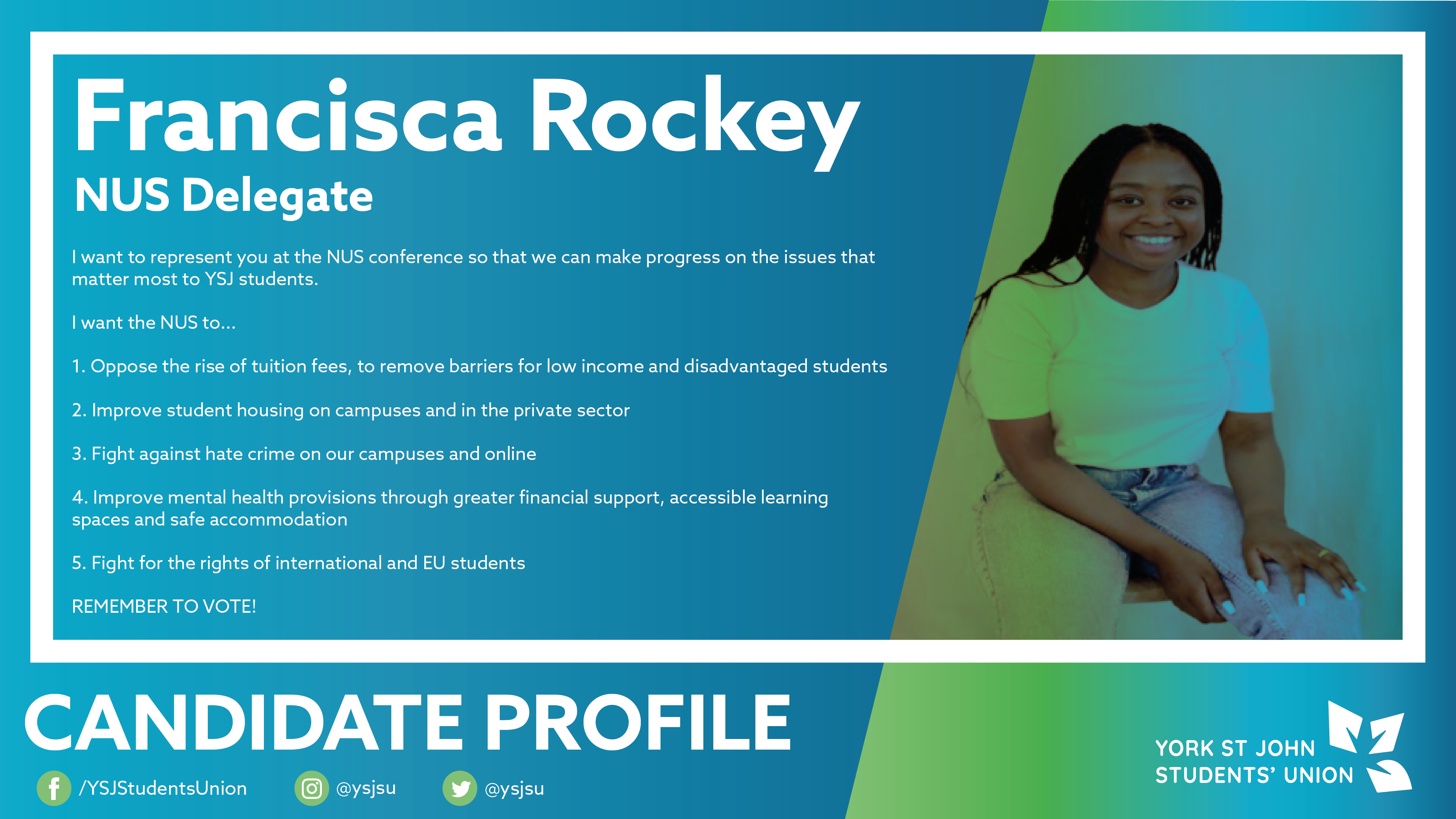 Chair of York Business School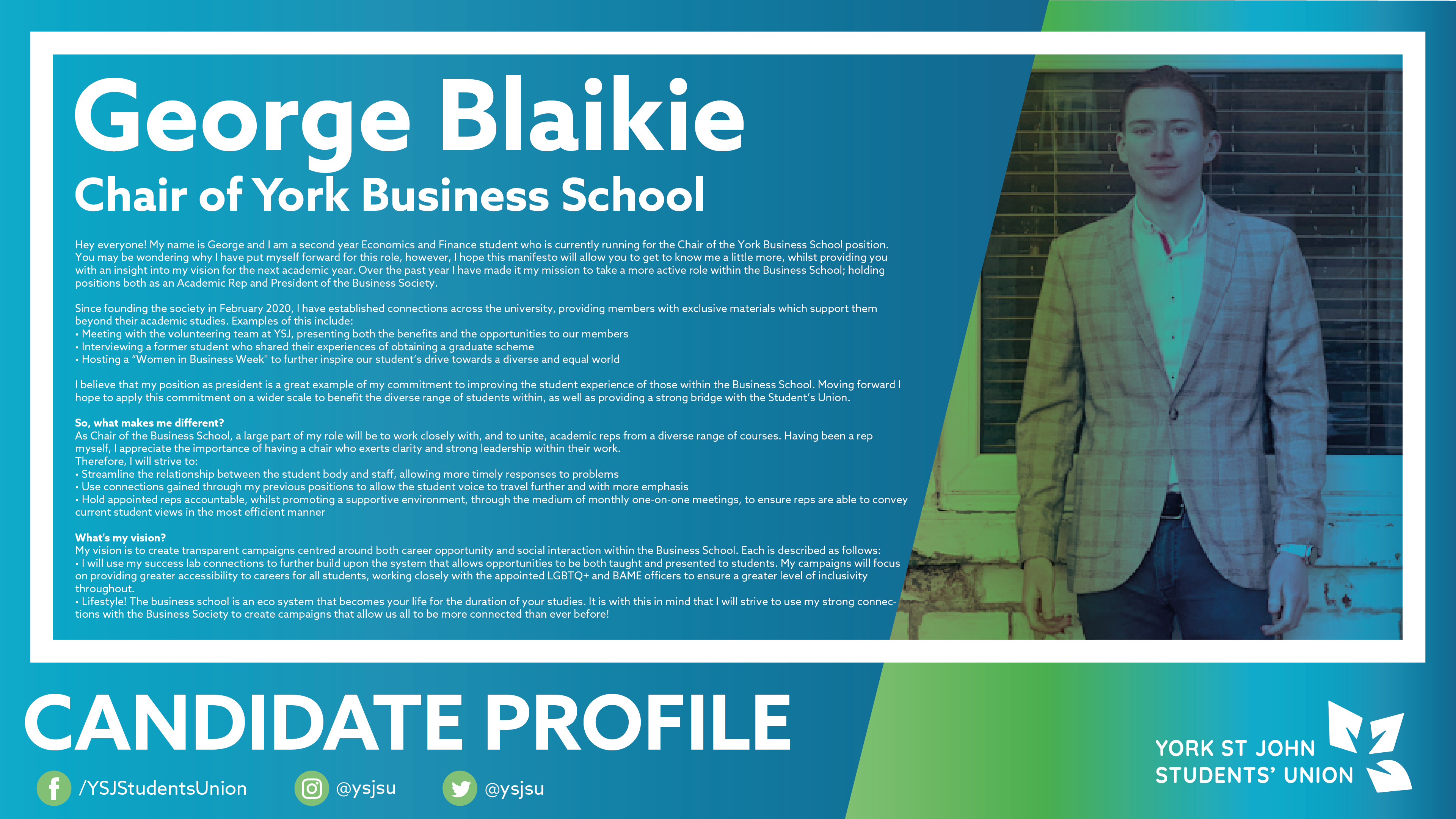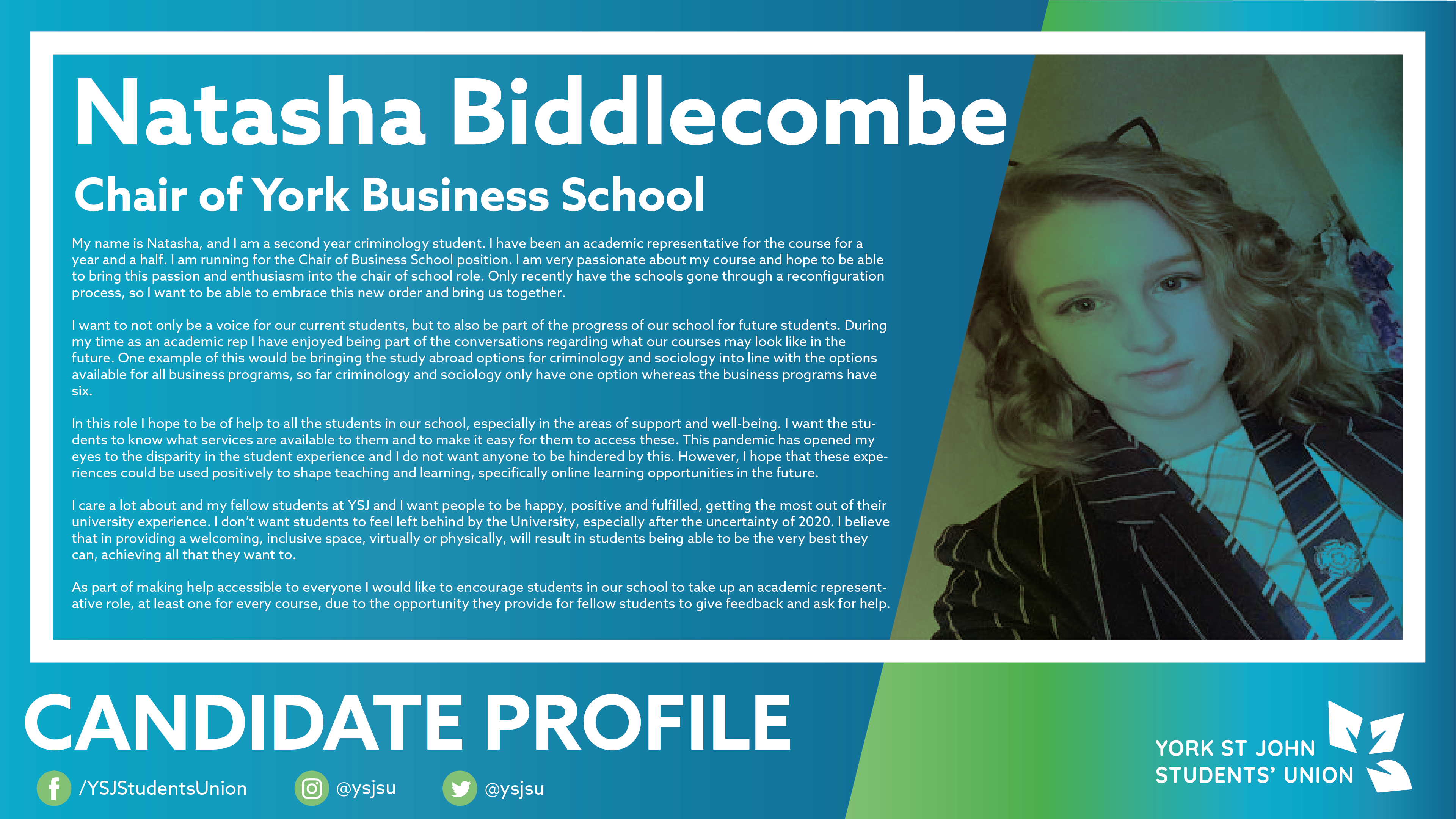 Chair of the Arts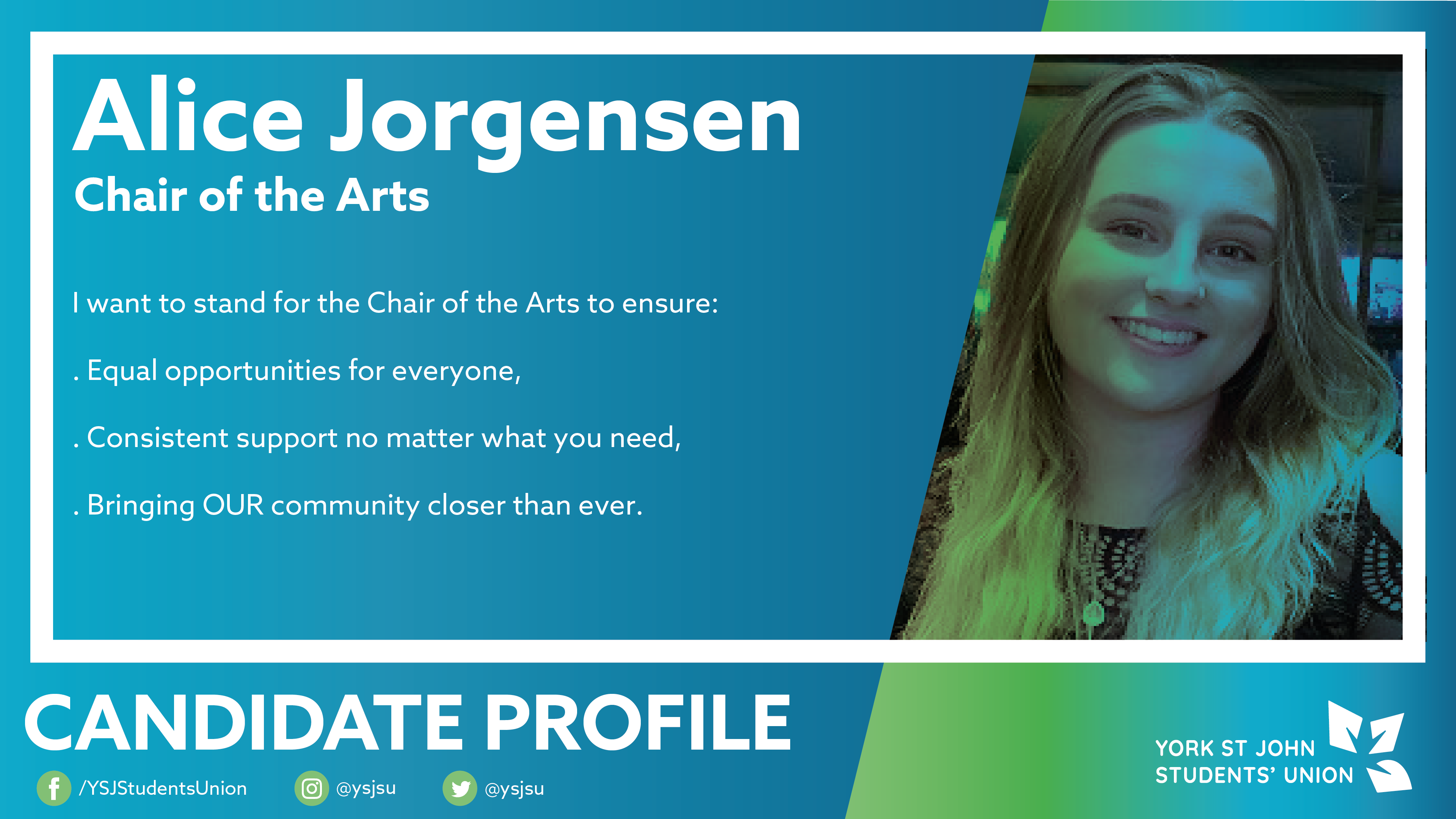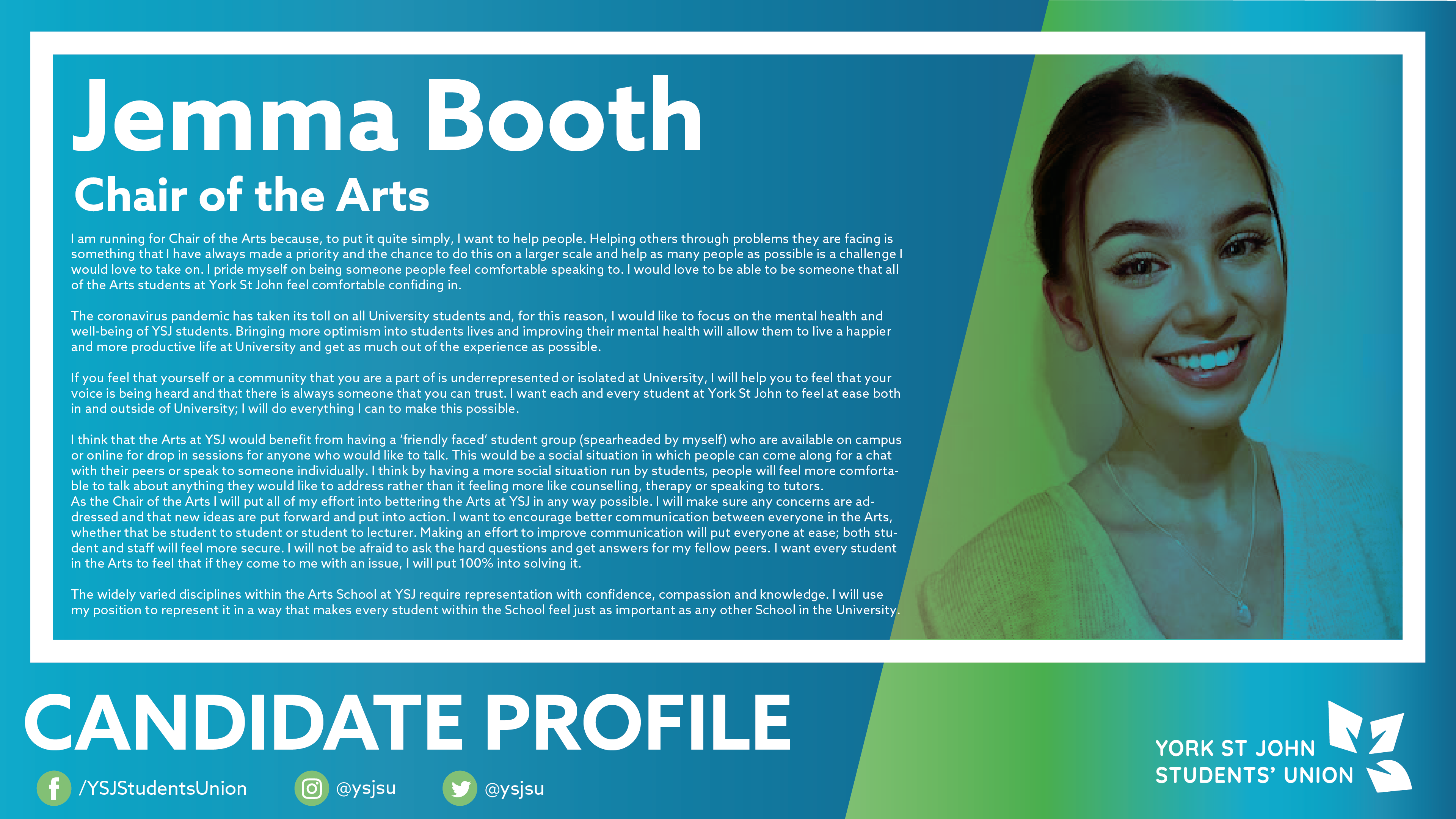 Voting opens at 10am on Tuesday 23 February! For information about our elections please drop us an email at [email protected]
Keep an eye on our social media pages to stay up to date with everything elections!
Recent Posts