YSJSU
Jenny's Officer Highlights!
Jenny's Officer Highlights!
Hi everyone, this is just a quick farewell blog post to highlight some of my favourite wins for students at YSJSU! I am obviously sad to be leaving but so incredibly grateful for all the amazing opportunities I've had whilst at the SU. I can't wait to see the fantastic work the next Sabbatical Officer Team completes!
Hidden Course Costs
My Hidden Course Costs Campaign was a massive achievement. It involved hosting panels of guests including the NUS VP HE Officer, to collecting feedback from students through surveys and Education Zones. I sent a report to Academic Board, the most senior university committee, and following on from this the University have taken actions to become more transparent regarding additional course costs and have started conversations about the impact these have on students.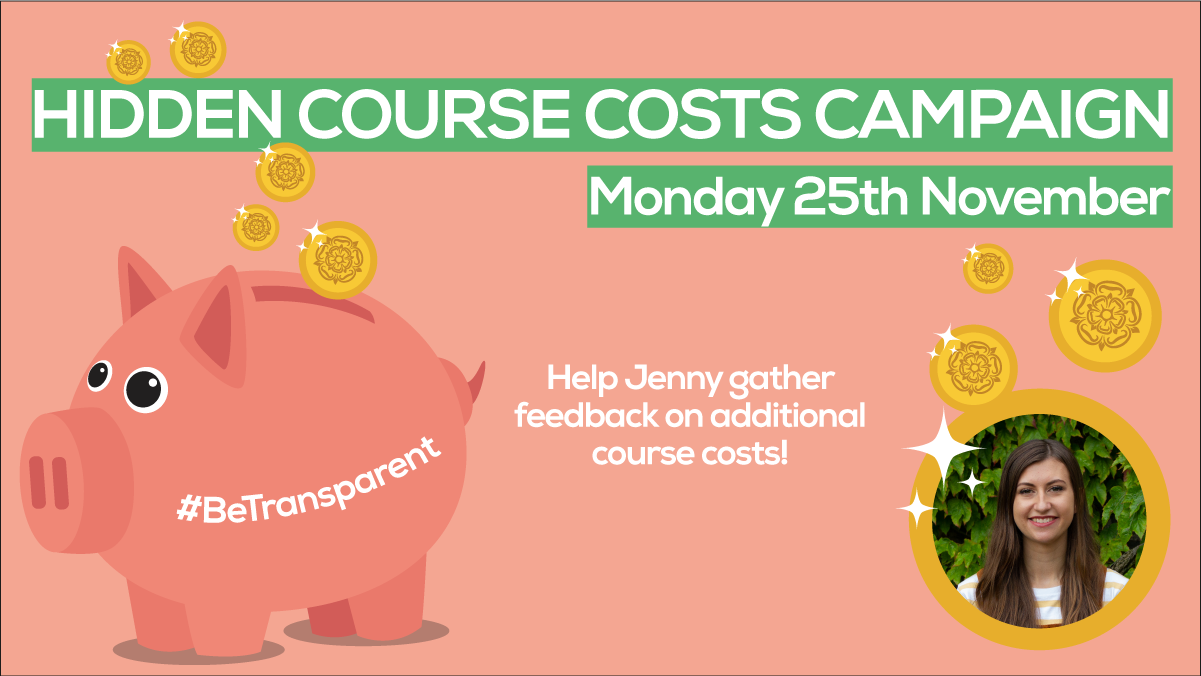 Equity in Education
Throughout my term, I have continuously lobbied, in committees and in conversations with staff, for a more equitable education experience for students at YSJ. More recently, I have implemented at the SU an Equitable Education Committee. This will continue to work to consider matters that concern students being able to have a fair opportunity to achieve their highest potential at university. I'm excited to see the SU continue this project when it kick-starts next Academic Year!
Lecture Capture
Although we aren't there just yet, I've left feeling that we're in a good position and moving towards lecture capture in the future for students! Because of COVID, recordings of online lectures became quite the norm, and I helped ensure this was mandated during COVID so that students could catch up on any sessions missed online. I have started discussions on future lecture capture with senior members of staff at YSJ, and hope this will continue to be discussed with the next President of Education!
Safety Net
COVID-19 and national lockdowns were unfortunately a huge part of my Presidential experience. I'm pleased, however, alongside the Officer Team and the University, to have released two safety nets during my time. Both times round this always took a lot of work, but they were rewarding moments to see students so positively impacted by these policies!
Exceptional Circumstances and Resits
During the pandemic, I worked to ensure students could self-certify exceptional circumstances requests for extensions. I also worked to ensure during this academic year that resits were not at a capped grade, and resit fees were cut. This made a massive difference to students and eased concerns heightened by the pandemic and was a real win for students.
Deputy Chair LTC
A big step for me, which was a first at the University was being appointed the Deputy Chair of Learning & Teaching Committee. This is one of the most senior academic committees at the University, so when the Pro Vice Chancellor L&T offered this opportunity to me, I was super pleased and honoured. It was really exciting to see student voice taken to another level and to know that the future President of Education's will have such an impact on this committee with this new role.
Green Week
Green Week is definitely one of the most exciting weeks of my time as a President. The week is jam-packed with events, and I've found it super rewarding working with University staff to produce such an exciting campaign. I'm really proud of what we have achieved and the opportunities for staff & students during the week. And what a way to end my term! So please have a look at the events on offer and book on to join in https://www.yorksj.ac.uk/events-calendar/events/external-engagement/green-week-.html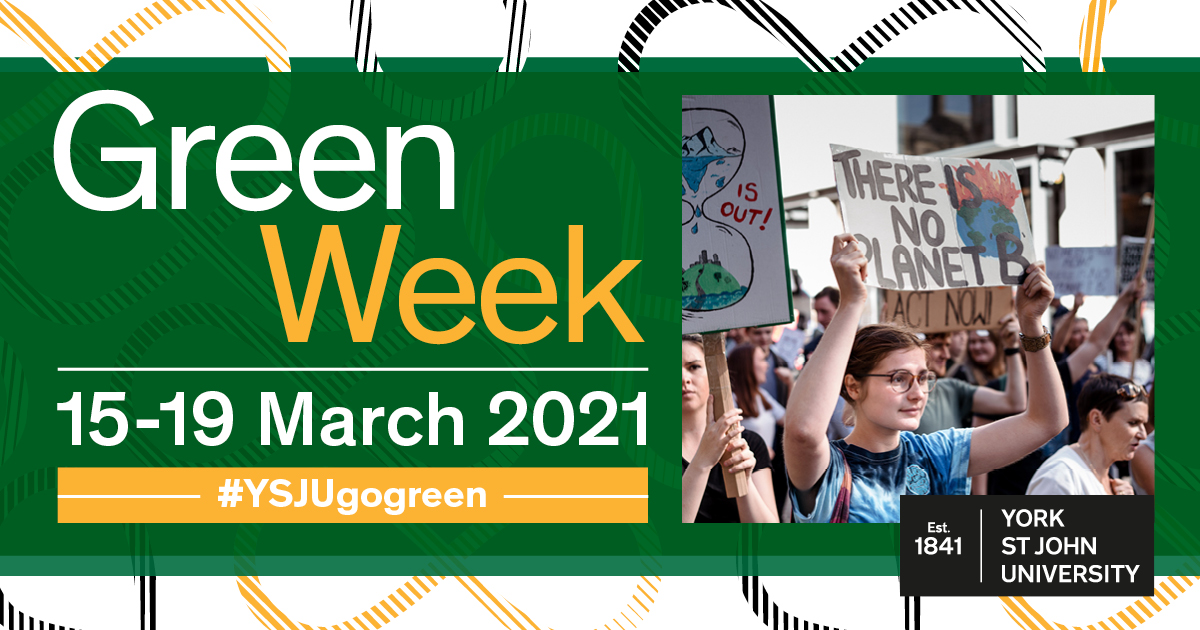 Student Voice
I've always worked super hard to improve student voice mechanisms at the University, and this has grown from strength to strength during my term. Academic Board for example went from 3 student representatives to 6, and I assisted in creating 5 new student representative roles for the Access & Participation Plan. Student Voice is now also a focus in the 5-year University Learning & Teaching Strategy. I've worked really hard on improving student feedback mechanisms, and I'm pleased to have changed the way we move forwards with student partnership.
Rent Rebates
Two years running, the Sabbatical Officers and I lobbied for rent rebates for students in YSJ accommodation during lockdowns, and successfully got these passed through! We supported students during a time of uncertainty, and really helped ease those financial concerns of our students in YSJ halls – so I was really pleased to be a part of this movement.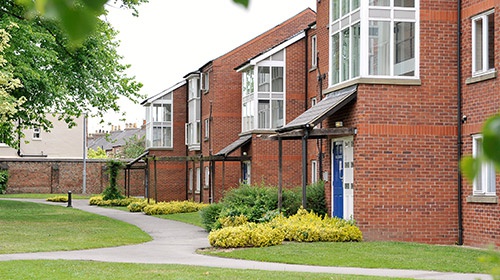 Register to Vote
My Register to Vote campaign seems a lifetime ago, but I loved organising this alongside staff in the SU! We ran two days in partnership with York City Council to ensure students were registered to vote for the upcoming general election. We helped many students on campus sign up to be able to use their democratic right to vote in their first general election, and it was one of my favourite campaigns!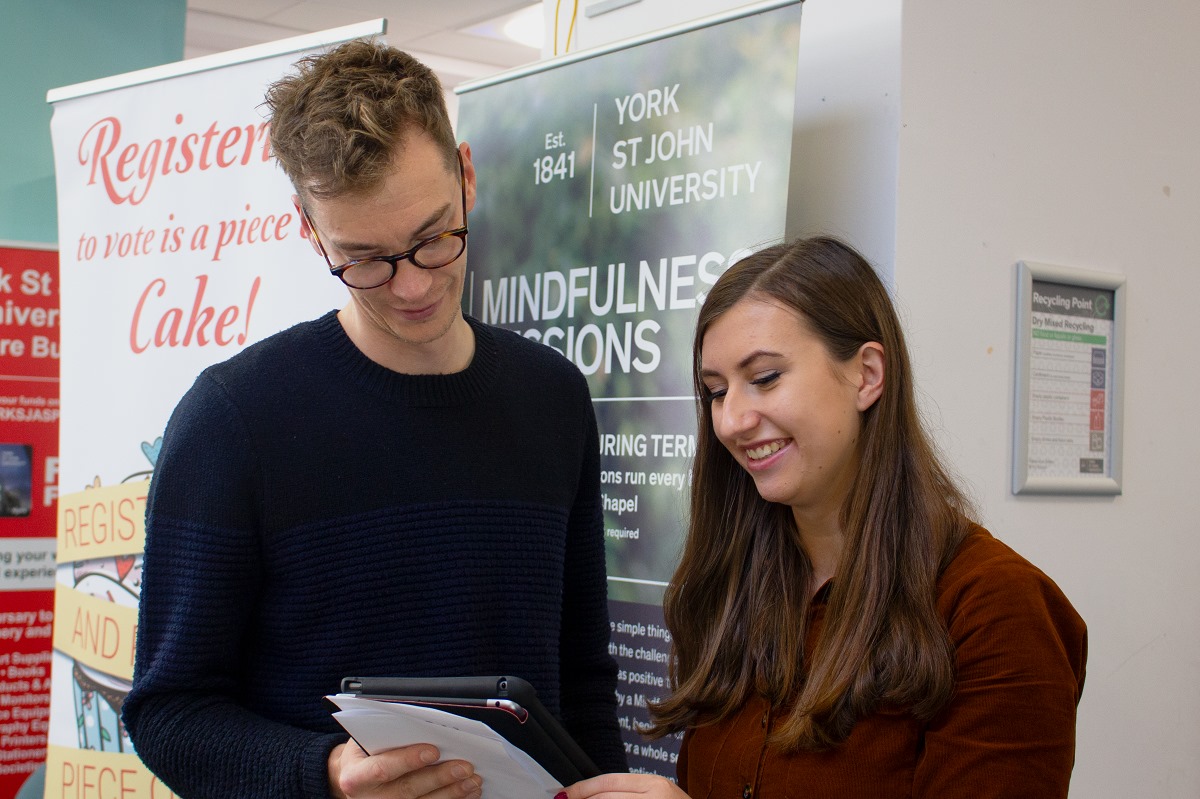 Education Zones
How could I go through highlights without mentioning the amazing Education Zones and the fabulous Academic Reps! During my time I hosted 6 Education Zones and loved every single one of them for the fab engagement I got with students. We took these up a notch more recently and invited senior Academic staff to join the conversation in these Zones. I'd like to give a shoutout to the Reps for continuously coming along with feedback at the ready, improving structures at the University for students!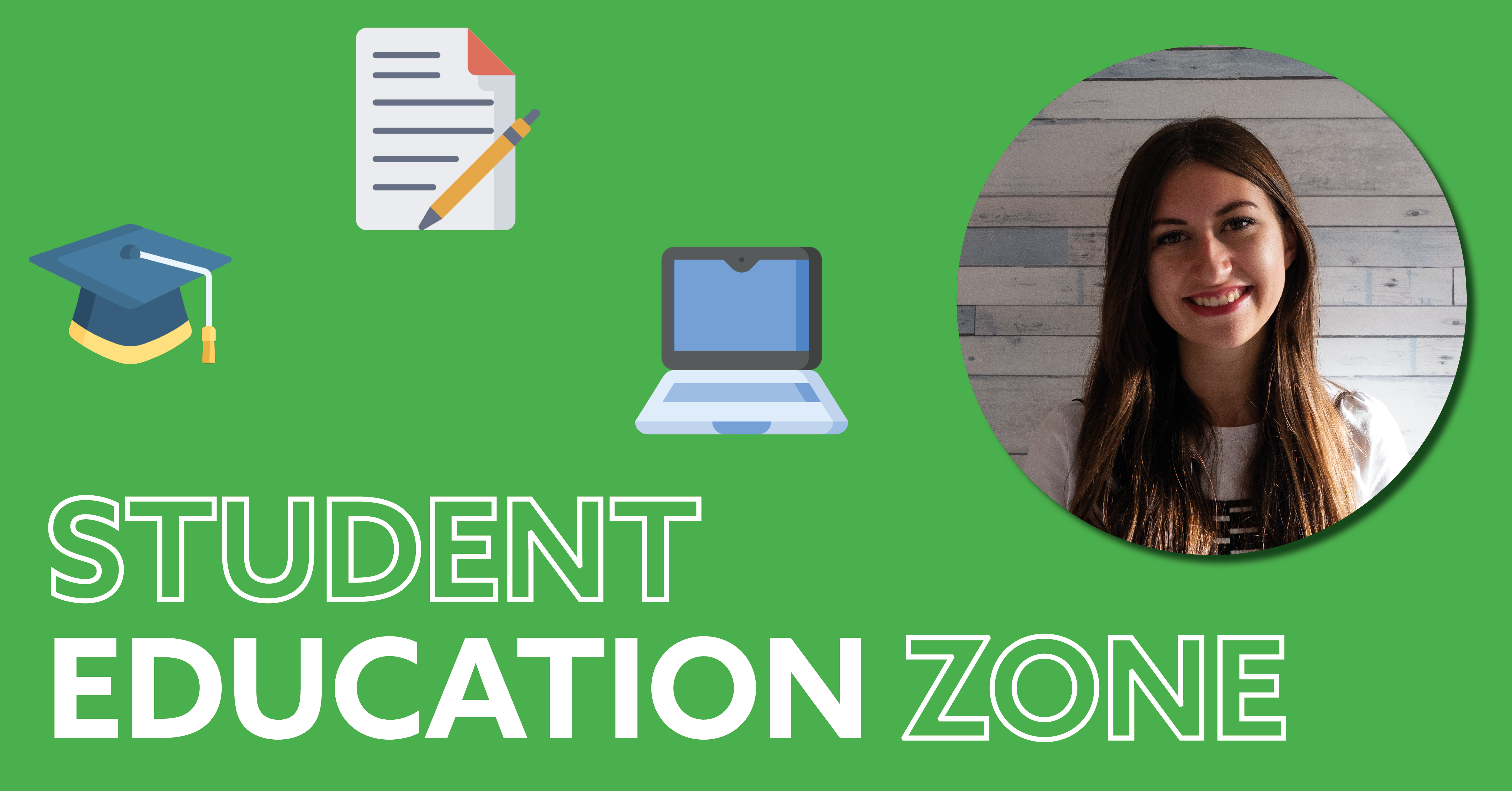 Anonymous Marking
I was involved in the committees discussing the Anonymous Marking Policy at YSJ. Having been part of the process of pushing this through, I was enormously proud to see it successfully implemented at the university.
Study Space Campaign
Early on when becoming President of Education, I managed to secure 60 hours of rooms each week during my first year, as allocated additional study space for students. Following on from this the library opened a new silent floor area downstairs which was a success!
DeStresstival
Both years as a Sabbatical Officer alongside the President of Wellbeing and Diversity I ran campaigns regarding student's mental wellbeing alongside their studies. These have always been great to organise, and enormously rewarding, helping support students wellbeing through their studies. We've also had beneficial conversations with senior University staff about University wide mental health strategies to help support students.
These are just some of my highlights from being the YSJ President of Education. It's been an absolute pleasure being a Sabbatical Officer, and I wish Aimee the absolute best of luck with the role!
Recent Posts