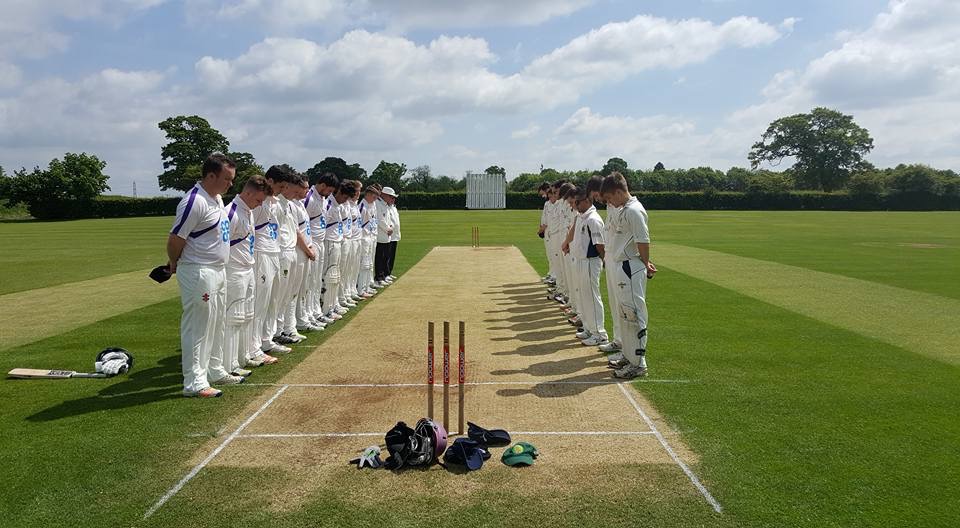 YSJSU
Get Involved in YSJ's Cricket Club!
Get Involved in YSJ's Cricket Club!
We are York St John University Cricket Club. We compete both indoors and outdoors in BUCS. We have around 25 members in the club from a whole host of backgrounds. Whether you're a beginner or a professional, YSJCC is a welcoming club. We compete in Division 1 North for indoors and Division 2A outdoors. We are fortunate enough that this year we are the only sports club able to compete in BUCS in term 3. If you wish to get involved please contact either Edward Lomas (Club Captain), [email protected] or Connor Kearney (Vice Club Captain), [email protected] . They will be happy to help with any questions you may have about the club and getting involved. Currently Membership is under review. However, a full membership including training and competitions is around £130/£140 but a training membership is available for £45. The training membership entitles you to attend as many training sessions as you want and you are welcome to attend all the socials.
How you got involved in Cricket?
EL: I got involved in cricket from around the age of 6 as my family have all played cricket. I have played for Sheffield Collegiate Cricket Club my whole life where I have gone from playing under 11s to first team on Saturday.
VB: I have played cricket from the age of 7 at my local cricket club in my village, playing U11s through to 2nd team. I have also played for Durham County from U13s to the women's team and I have also played for the Yorkshire Diamonds.
CK: I started playing cricket around 10 years old and have played at a range of levels. I have had the chance to play with a plethora of professional players, including some international level players. I currently play for Heworth in York and am looking forward to a promotion push this season.
When is training?
VB: Currently training is Thursday (8:30pm to 10pm) and Sunday evenings (6pm to 8:30pm) and we sometimes have a women's only session.
How much time does it take? When do you guys meet and compete?
EL: we train for around 4 hours a week. The outdoor season is on Wednesdays between in May and the start of June. We start at 12 on Wednesdays and usually aim to finish our matches around 6ish. For indoors it usually on Saturdays in November and is usually a full day as we play several fixtures a day indoors.
What competitions do you compete in against other universities in?
EL: We compete in BUCS Division 2 for outdoors and Division 1 North for indoors.
Do I need to be good?
EL: We cater to all abilities so it doesn't matter if you've never played before and would like to give it ago.
VB: It doesn't matter if you have played from a young age or just fancy trying something new! We have all different standards of players, some who have played all their lives and some who just started at university.
CK: We have people from all walks of life. People who have just strolled into the hall and never even picked up a bat or a ball. We have a competitive side and a good coaching setup so if you're willing to learn, we're there to teach.
Do I need any equipment?
EL: We have some club equipment for those who don't have their own kit but is advised that you if you start to come more often that you get your own equipment for hygiene reasons.
What other activities do you do?
EL: we offer socials on a weekly basis whether they be online or going out.
VB: When we were allowed, we used to have weekly themed socials on a Wednesday night, be it drinking or sober socials. A time where everyone can group together outside training and playing and have a good laugh. After a game on a Wednesday, we used to have a social as well so everyone can celebrate (most of the time). We often take part in other club's charity events as well, including netball competitions, dodgeball, quizzes or just whatever people put on!
We also meet outside of training when the climate allows us to. We are regular attenders of all of the local bars in and around York. If you like to drink then there's a place for you at YSJCC. If you don't like to drink, we don't care. Come along and just spend some time with some good people and enjoy yourself. We are currently doing a lot of online meetings but hopefully, we will be allowed to enjoy a nice night out soon. We love to get involved in other clubs activities too. Last year we won the charity dodgeball tournament put on by Rugby. As we haven't been able to have a follow up tournament this year, you are not only joining a good cricket club but also the defending YSJ Dodgeball Champs.
Why should I join?
EL: it's a great club to be part of. All the members are incredibly friendly and always have a good laugh. We always get good attendances to training and would love to get more people involved.
VB: If you're looking for a good club to join, look no further, YSJCC is a great club to join whether you are male or female, a cricketer or non-cricketer, all members are extremely friendly and welcoming! Training always has good attendance and is great fun as are our Wednesday night socials and extra activities!
CK: YSJCC is not just about cricket. It is about the side of university that helps us get through. We're here to make friends. We're here to enjoy ourselves with people that we wouldn't necessarily have ever met if it wasn't for YSJ. The cricket side of the club is great and we are a competitive club that plays hard but plays for fun. If you just want to enjoy your time at uni and need an outlet from deadlines and work, YSJCC is a good place to do that.
Check out our Facebook page for the latest updates @YSJCRICKETCLUB or email [email protected] for more information.
Recent Posts