Facilities
York St John Societies are proud to rehearse, perform and meet at on and off Campus York St John University Facilities.
Class Rooms
Fountains
De Grey
Skell
New Wing
Music Block
Theatres
Temple Hall
Temple Hall is located in the centre of York St John University Campus. Temple Hall offers a main conference room (seating capacity 240) and a registration area for functions, performances and exhibitions. The hall is fully equipped with media and audio visual facilities with an adjoining foyer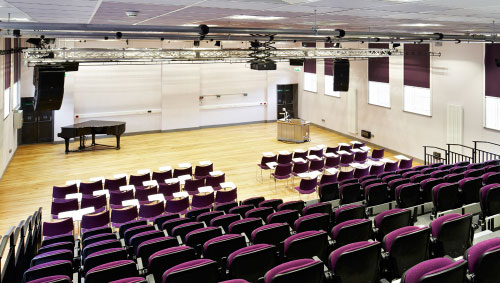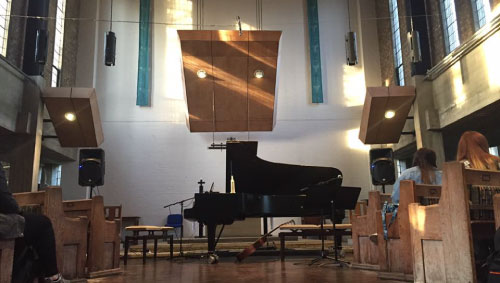 Chapel
The Chapel is located near the on-campus student accommodation and is most commonly used by Christian Union; other groups such as MPS and Big Band have been known to use the facility for rehearsals. Although the building was completed in the 1960s its architecture is so distinctive that it has Grade II listed status.
Chapel of St John the Evangelist - is a large and peaceful multi-use building. It is an original and unusual sacred space used for teaching, exhibitions and performance as well as prayer and worship.
St Margaret's Chapel - is the north transept of the main Chapel is dedicated to St Margaret and contains items from the former Ripon Chapel including a mosaic of Margaret educating the people of Dunfermline.
The Water of Life Chapel - is the South Transept of the main chapel is dedicated to Christ, the Water of Life. The stained glass window is the work of a former College student.
Chapel of Christ the Teacher - is the small chapel to the right on entering the building. It is always available for quiet prayer.
Joseph Rowntree Theatre
Joseph Rowntree Theatre is an off-campus facility situated on Haxby Road (around a 15 minute walk from Campus). Built in 1935, it was then known as The Joseph Rowntree Hall, but was renamed The Joseph Rowntree Theatre in 1946. Joseph Rowntree Theatre has a 450 seater auditorium and the hall is equipped with the most up to date acoustics, lighting and heating system. Although this facility must be hired, societies such as MPS often perform various shows here across the academic year.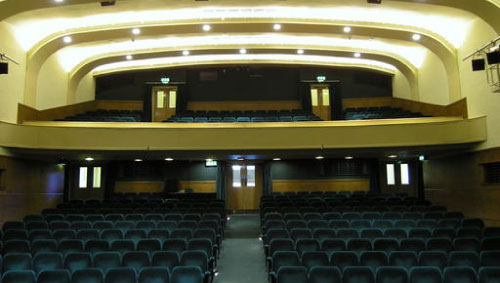 Resources
Content