Hey there! We are your Presidents, and we are here to make sure you have the best time possible whilst studying at York St John. We are based in the Atrium of the new Students' Union building alongside the Info Point – pop by for a chat or ask us questions about student life!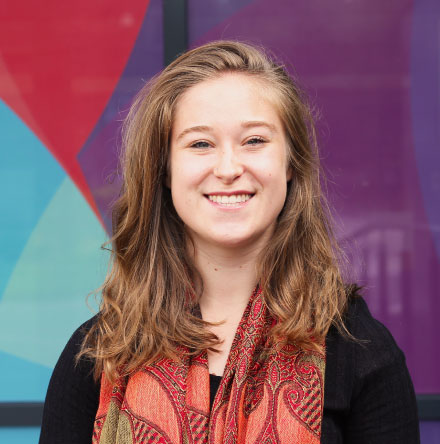 Steph Foxton
President of Education
Hi! I'm Steph Foxton and I am your President of Education this year. My job is to make sure you have an amazing academic experience by working closely with staff, Chairs of Schools and Course Reps. I sit on loads of committees and boards within the university to make sure that students are represented at every possible opportunity meaning that your voice can be heard across the campus!
Find our a little bit more about me in my first blog post!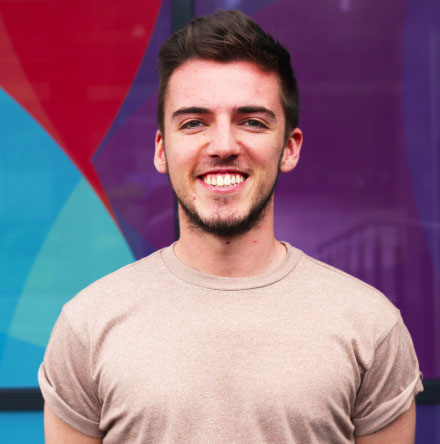 George Coombs
President of the Students' Union
Hi, my name is George Coombs and this year I'm your President of the Student's Union! My job is to work closely with the University to ensure that you are having the best possible time at YSJ. Also working alongside sports and societies, as well as being involved with the organisation of the entertainment and events at the SU and the University. Student experience, YOUR experience is our main concern for this year, so on behalf of myself, Annie and Steph we can't wait to see you this September!
Find our a little bit more about me in my first blog post!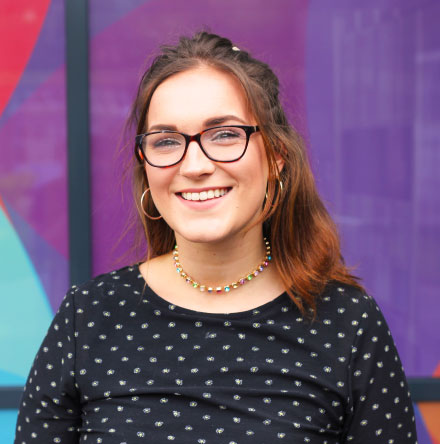 Annie Severn
President of Wellbeing & Diversity
Hello! I'm Annie Severn and I'm the President of Wellbeing and Diversity for 2017/18. I'll be working in the Students' Union full time for the next year along with the other two Presidents (George and Steph), and our job is to ensure you have the best possible time at university! I'll be running campaigns on important topics throughout the year surrounding Housing, Mental Health, Sexual Health, Healthy Relationships, River Safety and Life After Uni. My main aim is to enhance the student experience, be here to help with any welfare issues you may have and represent ALL students. I hope you're excited for the year ahead and I look forward to seeing you for an amazing Freshers Week in September!
Find our a little bit more about me in my first blog post!
Follow me on Twitter or Facebook